Arabic
Bengali
Chinese (Simplified)
Dutch
English
French
German
Hindi
Indonesian
Italian
Japanese
Korean
Malay
Persian
Portuguese
Russian
Sindhi
Spanish
Thai
Turkish
Urdu
Vietnamese
Introduction
Currently in the cryptocurrency market, different blockchains are not able to "communicate" and cross-intervene with each other. For example, if you make a transaction at Ethereum, the Bitcoin blockchain can't know if it happened. However, the emergence of wrapped coins and wrapped tokens has improved this problem. Wrapped tokens allow you to use tokens and other blockchain's original coins as tokens on other chains. The clear proof of this solution is that BTC is tokenized on Ethereum. And Binance Bridge brought this idea to Binance Chain and Binance Smart Chain. 
What is Binance Bridge?
Binance Bridge is a cross-chain bridging service with the aim of increasing interoperability between blockchain platforms. The project allows users to swap some coins into wrapped tokens (or pegged tokens) to use at Binance Chain, Binance Smart Chain. Therefore, you can completely use the tokens on the BNB Chain ecosystem: BTC, USDT, LINK, ATOM,… to trade.
How does Binance Bridge work?
To be able to swap a token or a coin into Binance Chain, users need Binance Bridge. For example, to be able to transfer USDT from ETH (Ethereum) to Binance Smart Chain, users will need to go through Binance Bridge, where the ETH ERC – 20 cross chain will be converted to a BEP – 2 or BEP – 20 address.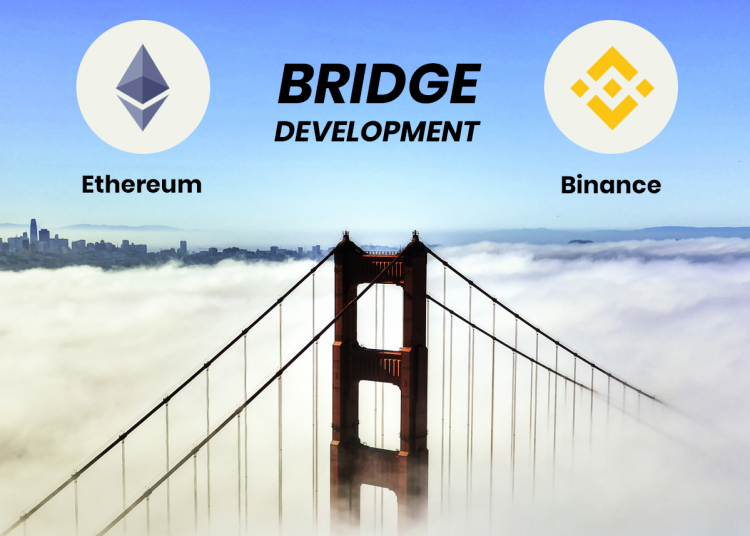 Currently, Binance Bridge supports users to switch ERC-20 and TRC-20 cross-chains. And these two addresses represent the ETH and TRON networks. It takes a few minutes to switch cross-strings at Binance Bridge. Its project does not charge fees. You just need to pay the transaction fee to the converted blockchain network.
"Peg in" and "Peg out"
Peg-in will help users swap from the native blockchain to the Binance Chain/Binance Smart Chain tokens. On the contrary, Peg out will switch from Binance Smart Chain/Binance Chain token to native blockchain.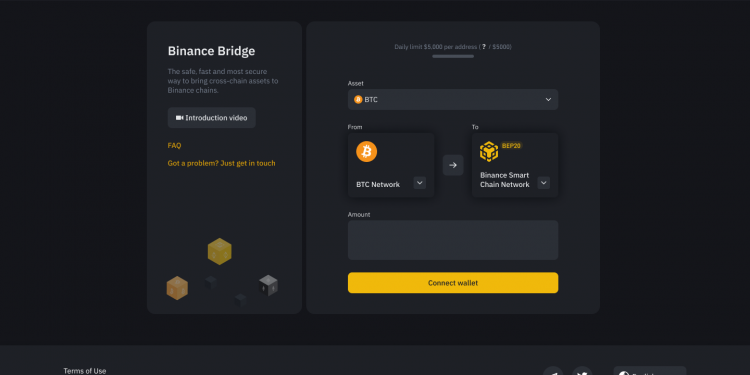 Users need a compatible wallet, such as Metamask or Binance Chain Wallet to complete Peg in. Select the amount and chain that you want to transfer, then Binance Bridge will create an address that you deposit crypto in. Users will have a period of time to send money to that address. After the transfer is completed, it will send back to the user wrapped token equivalent to the amount you just deposited into Binance or Binance Chain wallet.
If you have any questions about Binance Bridge, leave a comment, we will answer your questions in the shortest time.
If you want to know how to sign up for Binance? Click here to read step-by-step guide to register Binance account.