Arabic
Bengali
Chinese (Simplified)
Dutch
English
French
German
Hindi
Indonesian
Italian
Japanese
Korean
Malay
Persian
Portuguese
Russian
Sindhi
Spanish
Thai
Turkish
Urdu
Vietnamese
In the proceed to become the world's leading cryptocurrency exchange, Binance has launched a margin trading platform that helps investors to take advantage of market opportunities and gain profits. This article will help you understand what Margin trading is and how to use Binance Margin.
What is Margin trading?
Margin trading is used in financial markets such as Cryptocurrency, Securities, Forex… It helps users:
Use funds provided by third parties.

Access to larger amounts of capital, this will give Margin accounts a higher position than spot accounts.
In the traditional market, loans always are offered by investors. But in the cryptocurrency market, traders will offer loans to others.
Margin is a double-edged sword. Because of its high risk, it is not suitable for newbies who have less than 1 year of experience.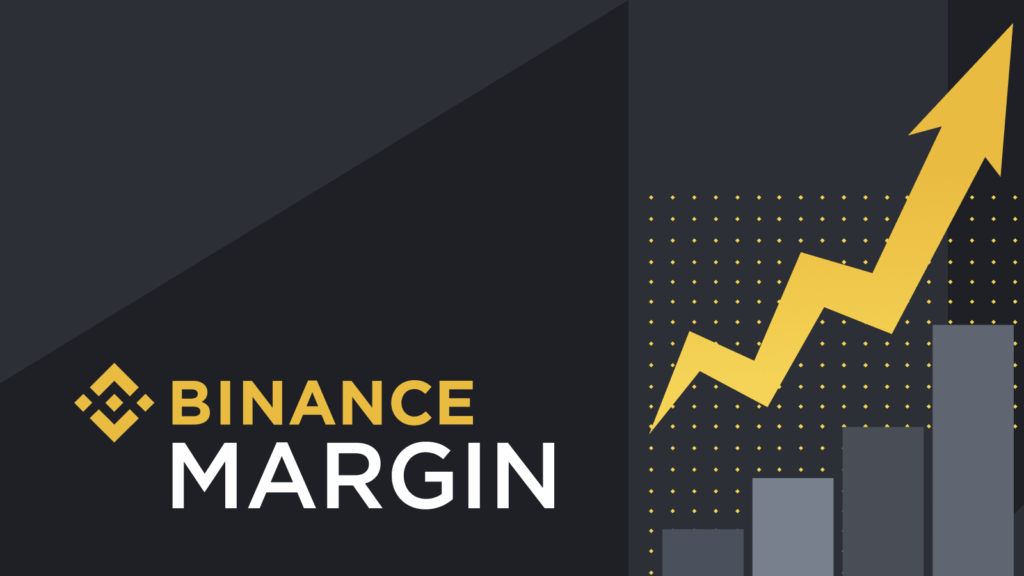 The pros and cons of Binance Margin
Pros
Margin trading helps users to have greater profits than usual due to the capability to leverage positions. 
Investment portfolio diversity
Users can open multiple positions with small investments.
Cons
Accompanied by high profits, the risk of losses is also high. Therefore, traders should have investment strategy to avoid losses.
And don't forget that you can also earn passive incomes with Binance Earn.
How to use Binance Margin Financial Leverage
If you don't already have an account, you can see the Binance registration guide.
Step 1: Log in to Binance. At the top bar, click [Wallet] then select [Margin].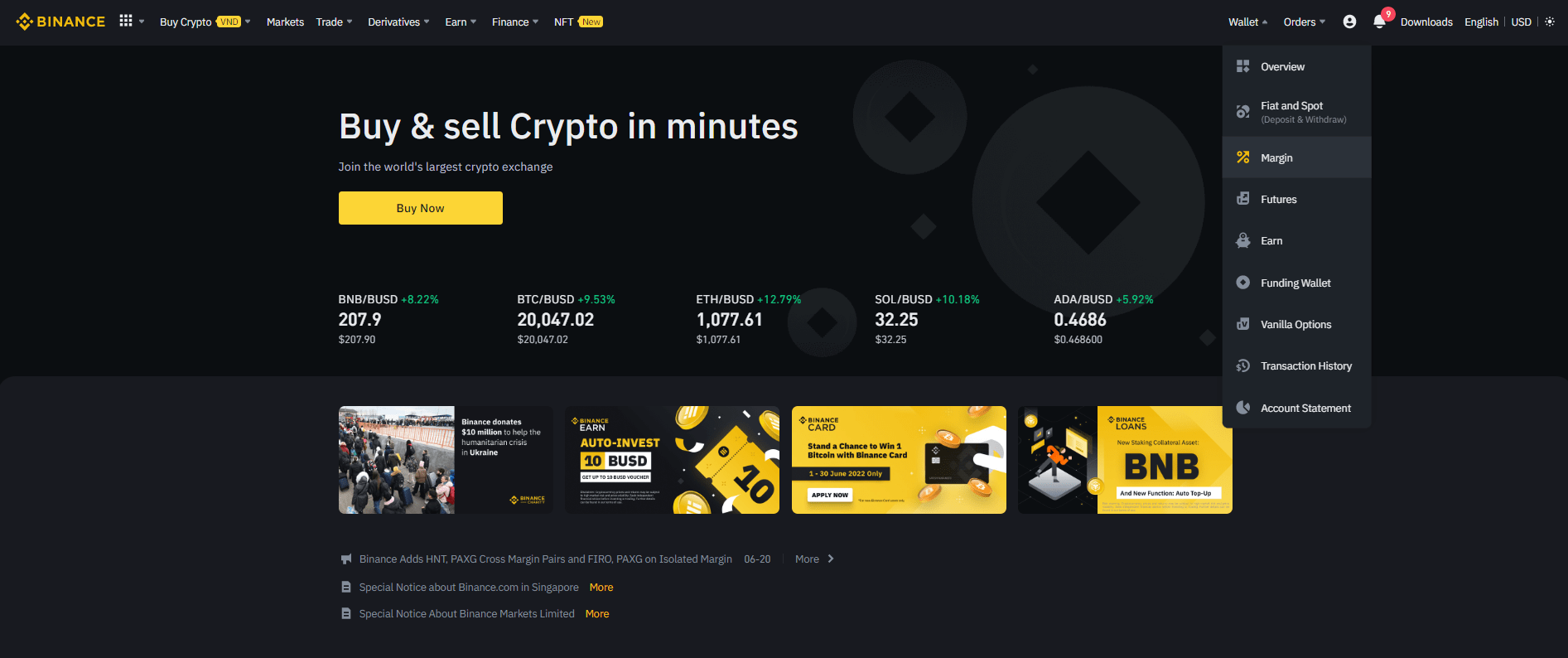 Step 2: By default, you won't have crypto in your Binance Margin account. You need to transfer crypto to a Binance Margin wallet from other wallets such as Fiat and Spot, Futures or Funding wallets. Click [Transfer]

Step 3: Choose type of cryptocurrencies and enter the amount you want to transfer. Then click [Confirm].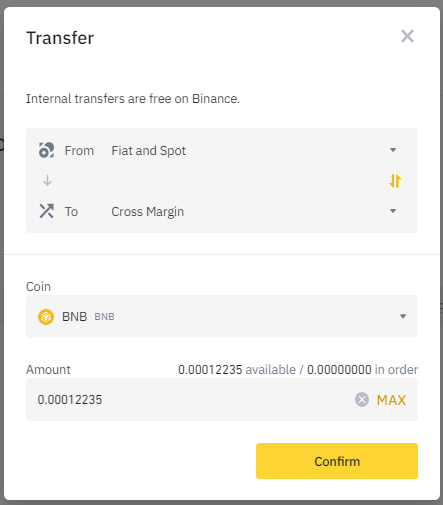 Step 4: After successfully transferring to Margin wallet, users can select the type of cryptocurrency and quantity that they want to borrow. Click [Confirm Borrow]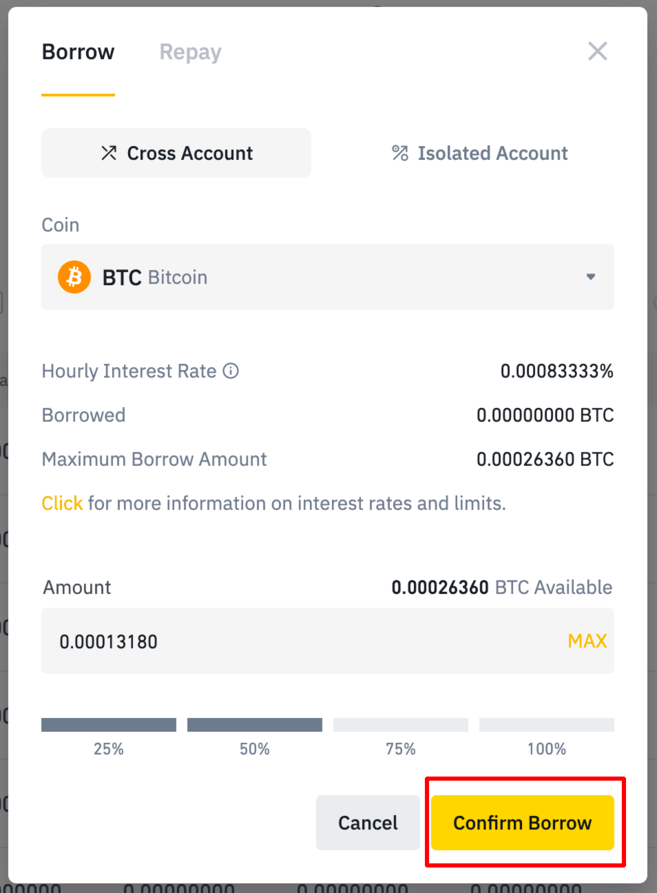 Step 5: Go back to the main trading page, select [Margin] and start trading to trade on Margin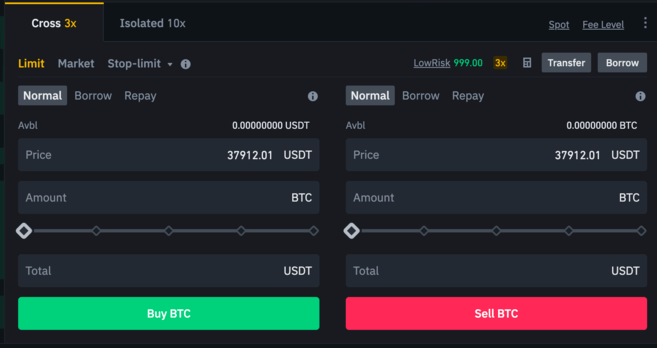 Step 6: When completing the transaction, click [Borrow/Repay] then select [Repay] to repay the debt.

Users have to pay the total borrowed with the interest rates. Then press [Confirm repayment]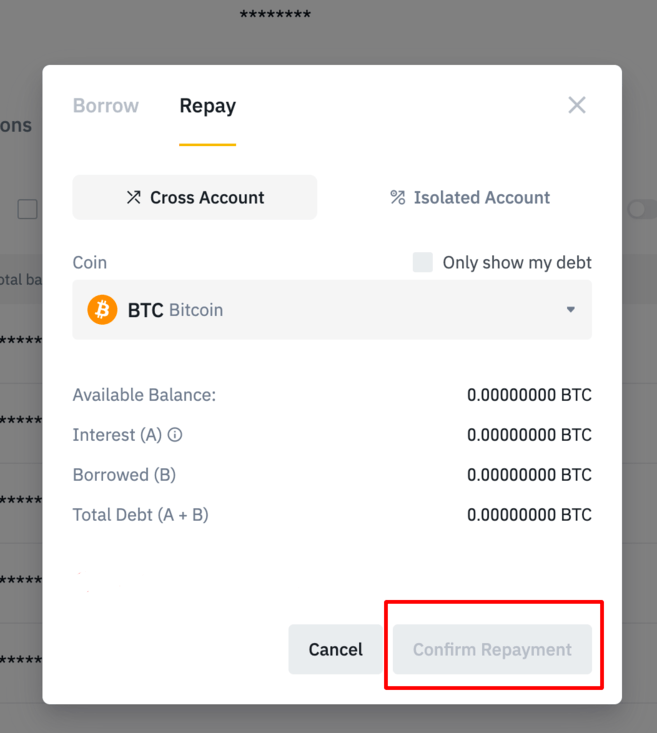 Once completing, users can transfer crypto back from the "Margin" wallet back to the "Fiat and Spot" wallet.
Related: What is Binance Futures? How to use Futures on Binance
Hope that this article will bring all the basic information about cryptocurrencies and help you understand what Binance Margin is.
If you have questions, leave a comment and we will help you!