Arabic
Bengali
Chinese (Simplified)
Dutch
English
French
German
Hindi
Indonesian
Italian
Japanese
Korean
Malay
Persian
Portuguese
Russian
Sindhi
Spanish
Thai
Turkish
Urdu
Vietnamese
What is Binance Labs?
Binance Labs is Binance's investment fund to support and develop blockchain and the crypto ecosystem. The mission of the fund is to identify, invest and empower entrepreneurs, startups and the blockchain community. This fund promotes a larger blockchain and provides financial leverage for potential projects in the cryptocurrency industry.
It was established as the venture capital arm and innovation incubator of Binance, participating in the Seed Funding Round of innovative projects on the blockchain ecosystem. The investment fund makes a commitment to technical support and enhances community growth with the goal of accelerating mainstream crypto adoption and decentralized platforms globally.
The history of Binance Labs
Binance Labs was founded in April 2018. After becoming a tech unicorn in early 2028, Binance has built an investment fund that provides capital for the development of blockchain projects. The fund makes it easier for all users to join and access the blockchain system.
Since 2018, it has invested in and incubated more than 100 projects from more than 25 countries around the world. Its portfolio includes leading projects in crypto industry such as 1inch, Audius, Axie Infinity, Dune Analytics, Elrond, Injective, Polygon, Optimism, The Sandbox and STEPN.
Binance Labs Team
Ella Zhang – Co-Founder, CEO
Gin Chao – Strategy Officer
Ross Barbash JD – Mentor
Binance Labs portfolio
The success of Binance Labs is the application of an effective investment strategy and a thorough due diligence process to build a diverse and impressive portfolio of investment projects. The fund focuses on three main areas: Defi, infrastructure and e-wallets. Prominent projects include Axie Infinity, Polygon and CertiK.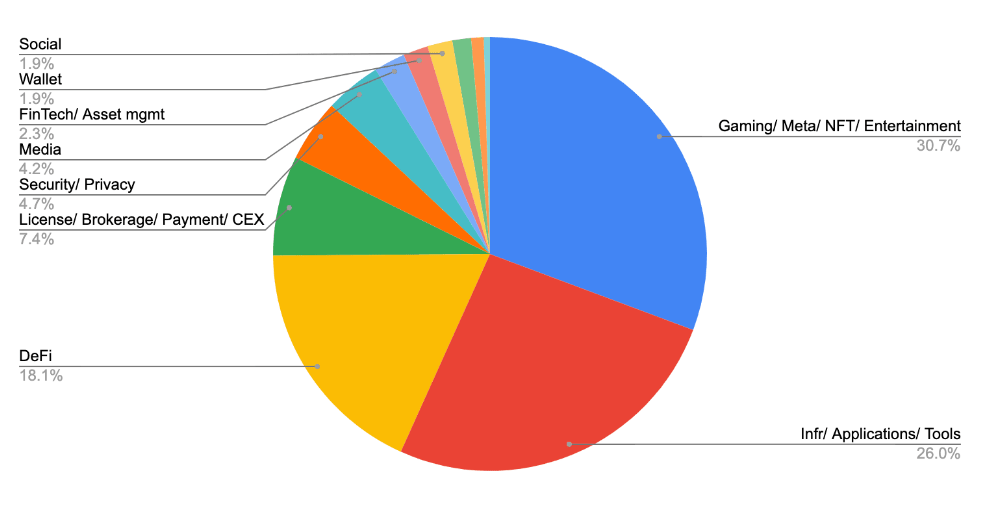 Axie Infinity
The Axie Infinity ecosystem is operated by Axie Infinity Shards (AXS) and officially launched on Binance Launchpad in October 2020. Inspired by Pokemon, the project brings a revolution in the gaming industry based on the "play-to-earn" model.
Polygon
Polygon is an Ethereum sidechain solution with the goal of upgrading Ethereum through faster transactions and lower gas fees. Polygon has upgraded the performance of more than 3,000 DApps.
After participating in Season 2 of the Incubation Program, Polygon was supported and and presided over the token sale by Binance Launchpad. Polygon and Binance Labs continue to collaborate on the Gaming Oasis Hackathon which took place in August 2021.
CertiK
CertiK is a security auditing firm specializing in evaluating smart contracts and blockchain platforms. Since 2018, Binance Labs has actively supported CertiK during the project development process, connected CertiK with other companies in its portfolio. CertiK became the market leader in the auditing firm with more than 3,200 corporate clients and it was valued at $2 billion.
Investment stages of Binance Labs
Binance Labs makes investments through three different stages: incubation, early-stage ventures, and late-stage growth.
Incubation
Binance Labs' activity is to search, evaluate potential projects, and connect with networks, Binance advisors. Binance Labs regularly hosts the Incubator Program and it is currently supporting its fourth group.
Early-stage venture
The capital investments in early-stage venture include token investments and equity across all cryptocurrency and Web3 such as infrastructure, Defi, NFT, games, metaverse platforms, social and cryptocurrencies.
End-stage growth
Late-stage growth investments target more developed companies that want to scale up or connect to the Web3 ecosystem. The Binance ecosystem has become a solid strategic partner, giving leverage for successful projects.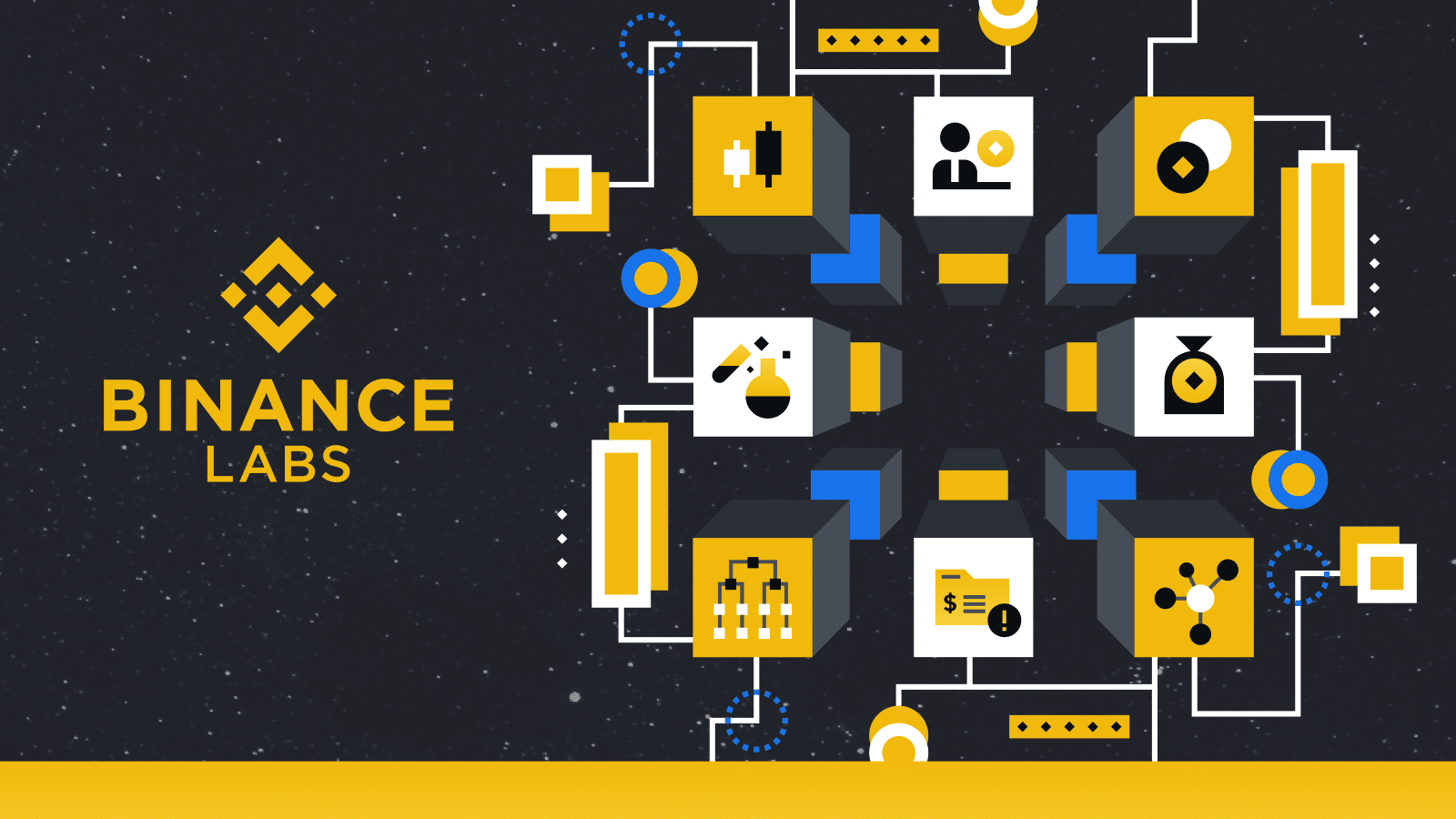 Binance Labs' investment strategy
Self-investment
In the Binance ecosystem, Binance Labs serves as a venture capital firm that searches for and supports potential projects. Binance Launchpad and Binance Launchpool will then evaluate before considering further projects that could appear on their respective platforms. Startups and projects are provided with support and guidance to implement effective launch and advertising programs.
Strategic investment and cooperation with projects
The companies and projects in Binance Labs' portfolio are strategic partners in many areas, creating a solid network, and promoting blockchain development activities along with the crypto ecosystem.
Trust Wallet is a great example of a project that Binance has strategically invested and directly supported. After being acquired by Binance in August 2018, Trust Wallet has become one of the leading wallets with over 5 million users, supporting 53 blockchains and over 1 million assets.
Incubation program
It launches a Seasonal Incubator Program to look for innovative ideas. This program enhances the global adoption of cryptocurrencies and supports innovative projects. It takes place from 8 to 10 weeks, investors and projects will be given a chance to develop maximum when participating in the program.
Investment capital
It accepts a maximum valuation of projects of up to $3 million to provide the initial capital and resilience to grow their startups.
Advisor
It connects the project with business leaders from Binance's ecosystem. They have diverse expertise, from tokenomic and blockchain infrastructure technology to startups operation.  
Extensive network
Startups can connect directly with Binance's diverse network of leaders. Entrepreneurs have plenty of opportunities to talk to Binance CEO CZ, Binance co-founder and CMO He Yi, former Binance Labs member and many other leaders in cryptocurrency market.
Comprehensive support
It provides comprehensive support to startups, including regulatory and legal advice, recruitment, technical operation, fundraising, marketing and PR and other activities.
Leading the market trend
Binance Labs invests in a variety of sectors, facilitating the global popularity of cryptocurrencies. Binance further expands its investment sector, creates fair opportunities for potential projects. An effective investment strategy has helped Binance anticipate and lead the trend in the market. Recently, Binance Labs has also invested in metaverse through strategic investments in Community Gaming, Ultiverse, Mythical Games and other projects.
Building an investment network
Binance Labs values and facilitates long-term relationships with financial investors to take advantage of its strengths in sourcing and making investments. Supporting and helping each other will help build a sustainable and long-term investment community.
Conclusion
Binance Labs is the center for incubation, implementation of innovative ideas and development potential projects in the blockchain ecosystem. With the strength and diversity of the ecosystem, it becomes the very first crypto venture capitalists and will incubate a much broader selection of projects.