Arabic
Bengali
Chinese (Simplified)
Dutch
English
French
German
Hindi
Indonesian
Italian
Japanese
Korean
Malay
Persian
Portuguese
Russian
Sindhi
Spanish
Thai
Turkish
Urdu
Vietnamese
Crypto wallet is one of the basic parts of the crypto trading process which helps you store, send and receive cryptocurrency through blockchain networks. In this article, Wikibinance will help you understand important information about crypto wallet.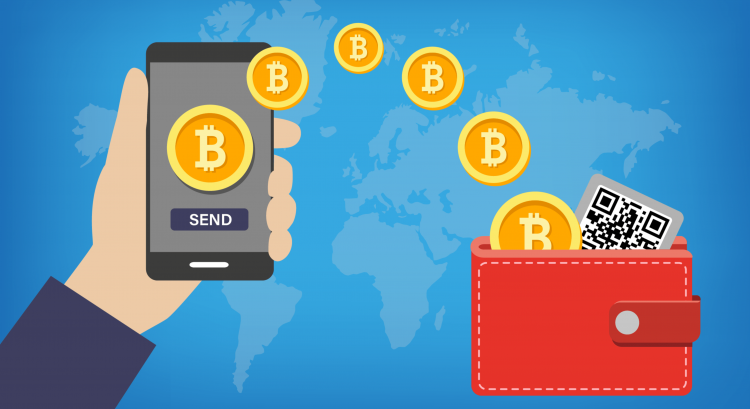 What is a crypto wallet?
In short, a crypto wallet is a tool that you can use to interact with the blockchain network. There are many different types of crypto wallets and they can be divided into two main groups: Hot wallets (software wallets), cold wallets (hardware wallets). The majority of crypto wallets are hot wallets, as it offers more convenience for users than cold wallets. However, cold wallets are considered to be the safest cryptocurrency storage solution. There are also paper wallets, which are printed out on a piece of paper but currently, they is considered outdated and unreliable.
How does a crypto wallet work?
Unlike what people often think, crypto wallet doesn't actually store digital assets. In fact, it is an application that provides the necessary tools to interact with the blockchain. In other words, crypto wallet can generate the information to send and receive cryptocurrencies through transactions on the blockchain. Those essential information includes one or more pairs of Public Key and Private Key.
Crypto wallet also includes an address, which is an identifier in letters and numbers based on public key and private key. In essence, such an address is a specific location on the blockchain, where coins can be sent. This means you can share your address with others to receive currency but you should never disclose your Private Key to anyone.
Private Key provides access to your cryptocurrency, regardless of which crypto wallet you use. Even if your computer or smartphone is compromised, you can still access your holdings from another device – as long as you have a respective Private Key (or Seed Phrase).
Note: Coins never really leave the blockchain. They are only transferred from one address to another.
Do you really need a crypto wallet to trade cryptocurrencies?
Whether you're a day trader or a HODLer, you still need a crypto wallet address to store and trade cryptocurrencies.
Hot wallet
A hot wallet, also known as a software wallet, is a digital repository that can be connected via a phone or computer on the internet. Because they still depend on the internet, hot wallets are more vulnerable to online attacks than cold wallets. With some special exchanges, you will be offered your own hot wallet in addition to the option to leave the currency back on the floor.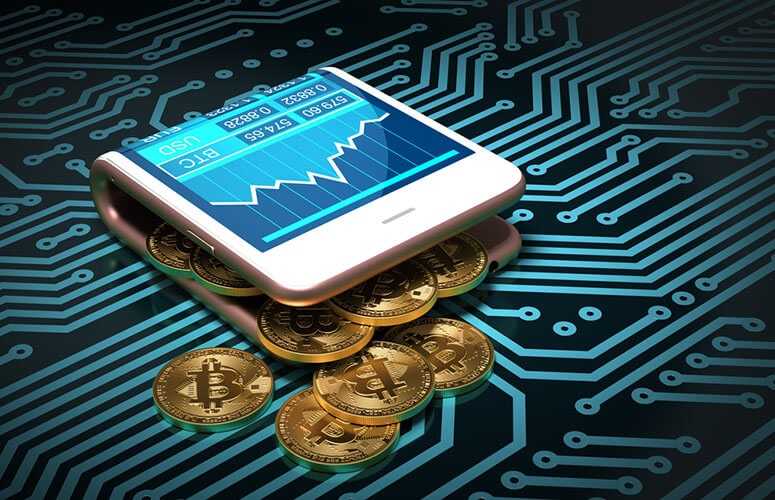 "Thanks to the ability to connect to the exchange, hot wallets give more convenience to users and this market is also more widely available". Nicole DeCicco, founder of CryptoConsultz, said in a recent interview with Next advisor. "But keeping cryptocurrency online can also be risky."
You can transfer cryptocurrencies back to the exchange easily by using a hot wallet when you want to withdraw cryptocurrency or participate in the sale. This is still safer than leaving back on the floor, moreover there are many free utilities that come with it. Hot wallets are usually free while using cold wallets costs $50-200. However, when dealing with cybersecurity attacks, hot wallets cannot take effective countermeasures.
Hot wallets (software wallets) come in many different types, each has its own unique characteristics. Most of them are connected to the Internet. Here are the basic descriptions of some of the most common and important types of wallets: web wallets, desktop wallets, and mobile wallets.
Web wallet
You can use a web wallet to access the blockchain, through the browser interface without downloading or installing anything. It includes both exchange wallets and other wallets on different browsers. In most cases, you can create a new wallet and set a personal password to access. However, some service providers will keep and manage the Private Keys on your behalf. Although it is more convenient for inexperienced users, there is a risk to do it.
When you don't keep your private key, it means you're trusting and handing over your holdings to someone else. To solve this problem, many web wallets now allow you to manage the keys of the wallet completely or through shared control (the multi-signature model). Therefore, it is important to check the technique of each wallet before choosing the one that best suits you.
When using cryptocurrency exchanges, you should consider using the available protection tools. Binance exchange offers a number of security features, such as device management, multi-factor authentication, fake anti-attack code, and withdrawal address management.
Desktop wallet
As the name implies, a desktop wallet is a software you download and operate locally on your computer. Unlike some versions that work on the web, desktop wallets give you full control over your keys and funds. When you create a new desktop wallet, a file called [wallet.dat] will be stored locally on your computer. This file contains the Private Key information used to access your cryptocurrency addresses. Therefore, you should encrypt this file with a personal password.
If you encrypt your desktop wallet, you'll be required to provide a password every time you run software which can read wallet files.dat. If you lose this file or forget the password, you will lose access to your funds.
Therefore, it is important to back up and keep the wallet file.dat in a safe place. In addition, you can export Private Key or Seed Phrase respectively. By this way, you'll be able to access your funds on other devices in case your computer stops working or is inaccessible for some reason.
In general, desktop wallets can be considered more secure than most web wallets, but it's important to make sure your computer doesn't have viruses and malware before setting up and using a cryptocurrency wallet.
Mobile wallet
Mobile wallets operate like cryptocurrency wallets on desktops but they are designed as apps on smartphones. They are quite convenient because they allow you to send and receive cryptocurrencies through QR codes.
Therefore, mobile wallets are particularly suitable for making daily transactions and payments that makes them be a viable option for trading Bitcoin, BNB and other cryptocurrencies in the real world. Trust Wallet is a prominent example of a mobile cryptocurrency wallet.
However, just like computers, mobile wallets are susceptible to malware. Therefore, you should encrypt your mobile wallet with a password and back up the Private Key (or Seed Phrase) in case your smartphone is lost or damaged.
Cold wallet
A cold wallet, known as a hardware wallet or cold storage, is an offline physical device that can hold your cryptocurrencies. Some cold wallets look like USB. Offline storage can make your funds more secure against hackers.
However, these repositories are offline and there are no copies. If you lose your wallet, you will lose access and use the account. Its cost of up to $200 is also worth considering when there are many cheaper options.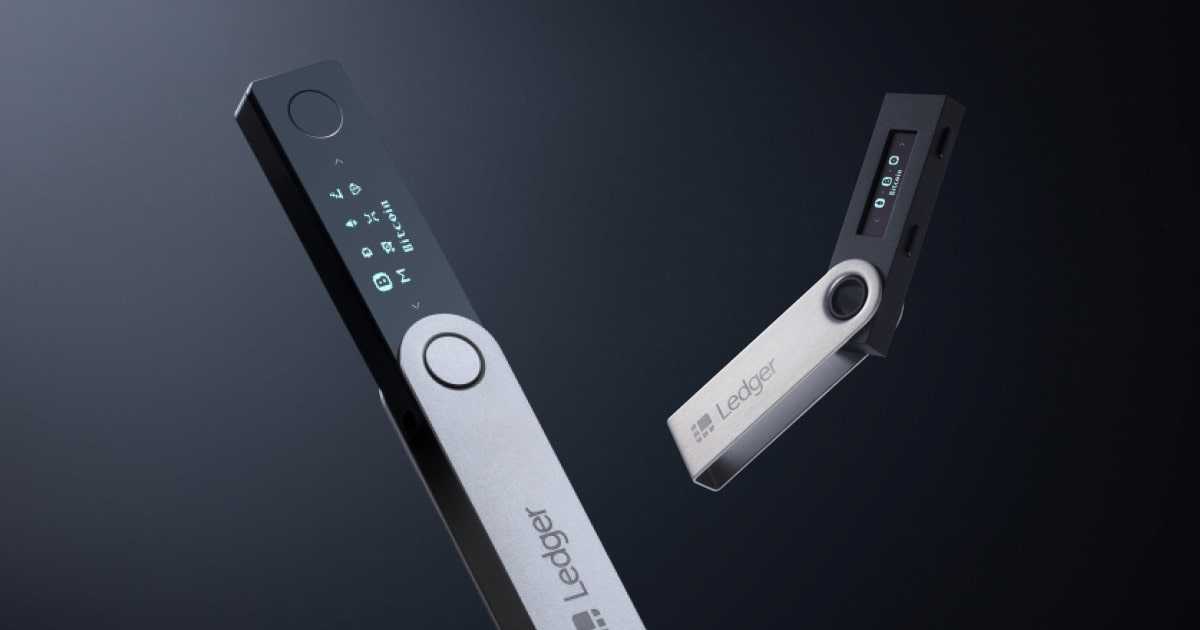 Although cold wallets prevent hackers from stealing your funds, you still deal with risk in case you buy an old wallet that has been technically interfered with. You should buy your cold wallet directly from the manufacturer. And cold wallets are more useful when you intend to buy or hold cryptocurrencies for long periods of time.
If you are only engaged in trading for a short time or simply hold temporarily and want to cash out quickly, then hot wallets or even leaving funds on the exchange will be more convenient and reasonable.
To overcome accessibility restrictions, you can use Binance DEX to connect your device directly to the trading platform. This is a safe way to access your holdings as the Private Key never leaves your device. Some web wallet service providers offer similar services, allowing them to connect cold wallets to their browser interfaces.
You should consider using a cold wallet (hardware wallet) if you plan to keep  for a long time or if you are holding a large amount of cryptocurrency. Currently, most hardware wallets allow you to set up a PIN to protect your device, as well as set up a backup phrase that can be used in case your wallet is lost.
Paper wallet
A paper wallet is a piece of paper on which the cryptocurrency address and private key is printed as a QR code. These codes can be scanned to make cryptocurrency transactions.
Some paper wallet websites allow you to download their code to create new addresses and keys when you are offline. Therefore, these wallets are highly capable of resisting online hacking attacks and can be considered as an alternative to cold storage.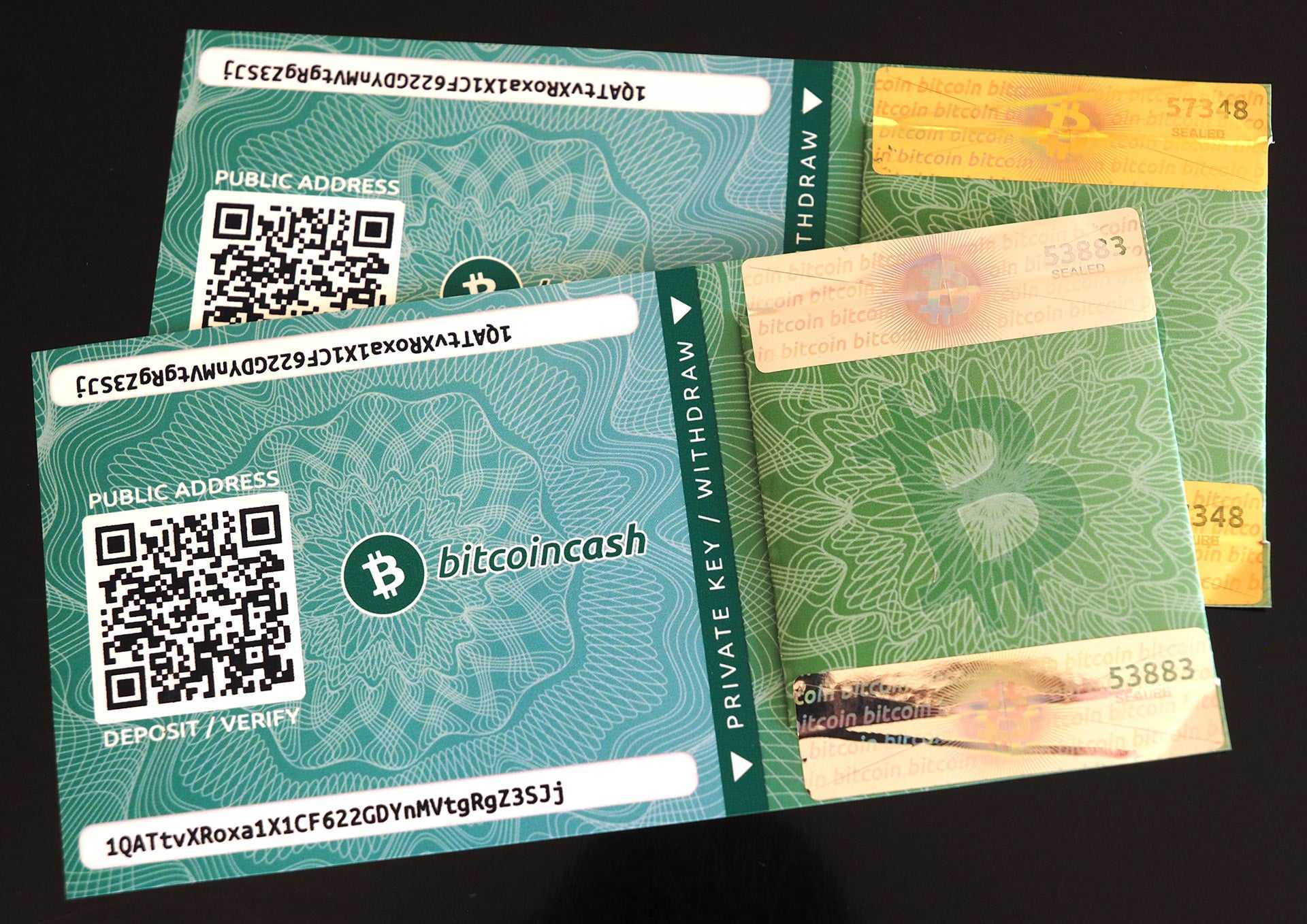 However, due to many flaws, the use of paper wallets is now considered dangerous and should not be encouraged. If you still want to use, you have to understand the risks of it. They are not suitable for depositing a portion of the funds in the account, but only send the entire balance at the same time.
For example: You have a paper wallet and need to make multiple transactions to deposit it, totaling 10 BTC. To be able to spend 2 BTC, you have to deposit all 10 BTC into a different type of wallet (e.g., desktop), and then you can spend a portion (2 BTC) of the funds. At the end of the transaction, you must resubmit 8 BTC to a new paper wallet, although a hardware or software wallet would be the better option.
Technically, if you enter the Private Key of the paper wallet into the soft wallet on the desktop and spend only a portion of the funds, the remaining amount will be sent to [Address change] created automatically by the Bitcoin protocol. If you don't manually set the changed address to the one you control, you will likely lose your money.
Most software wallets today will handle this change for you, the wallet will send the remaining coins to an address that is part of your wallet. Remember that your paper wallet will be empty after sending funds in the first transaction – regardless of the amount, so don't expect to be able to use it again.
The importance of backup
The risk of losing access to a crypto wallet
You must have a crypto wallet backup. In many cases, you can back up wallet files.dat or seed phrases. Basically, Seed Phrase operates like an original key to create and gain access to all the keys and addresses in the crypto wallet. In addition, if you encrypt your password, remember to back up your password.
The risk of disclosing phrases – your personal key 
Many people joke that don't tell anyone about your personal key, not even your spouse. The personal key helps you restore your wallet in case the software or computer or phone (hardware) crashes.
Using a private key helps you access your crypto wallet again, and others can also access your wallet if they have that personal key.
Hot wallet – Cold wallet, what is the optimal choice?
Cold wallets are offline devices so that they are always appreciated in terms of security. However the related factors should also be considered. If you don't want to spend a fee or worry about having to look after a physical device, then a hot wallet should be the first choice.
Hot wallets also offer more user-friendly experiences such as direct connection to exchanges and convenient, easy transfers.
In general, both forms have a higher level of security than storing cryptocurrencies directly on the exchange. However, users should always consider their own needs and the right factors. For large and reputable exchanges such as Coinbase, Binance,… you can still be assured to leave a few hundred dollars of funds back on the exchange. With higher amounts of funds, the enhanced security of crypto wallet is quite necessary.
> Related: How to register and verify Binance account update 2022