Arabic
Bengali
Chinese (Simplified)
Dutch
English
French
German
Hindi
Indonesian
Italian
Japanese
Korean
Malay
Persian
Portuguese
Russian
Sindhi
Spanish
Thai
Turkish
Urdu
Vietnamese
The following article will provide you with basic information about Two-Factor Authentication and step-by-step guide to enable 2FA with Google Authenticator on your Binance account.
What is Two-Factor Authentication (2FA)?
Binance Two-Factor Authentication (2FA) is a method to protect accounts with 2-step verification codes which creates an additional layer of security. 2FA is recommended as the disciplinary standard for cryptocurrency traders immediately after registering a Binance account.
Factors are divided into three different categories as follows:
User information (password)

Devices that the user owns (phone)

Biometric characteristics (fingerprints)
To use the 2FA, your account will require opening at least 2 keys before granting access. Binance offers a variety of 2FA verification methods:
Security key (e.g., YubiKey)

Binance Authenticator

Google Authenticator

Mobile (SMS)

Email
What is Google Authenticator?
Google Authenticator (2FA) is software that creates verification codes to log in and enhance account security. When logging in or performing a task such as withdrawing, buying and selling assets on exchanges,… you'll have to enter a code provided by Google Authenticator to complete.
Google Authenticator automatically creates a random 6-digit code to log into your account. However, 6 days only last for 30 seconds. It aims to optimize users' accounts security and avoid risk of being hacked.
How to enable Two-Factor Authentication (2FA) with Google Authenticator on Binance
Step 1: Log in to your Binance account and tap the [Profile] icon.
>>> If you don't have a Binance account, click here to read guide to sign up for Binance
Then, tap [Security] – [Binance / Google Authenticator].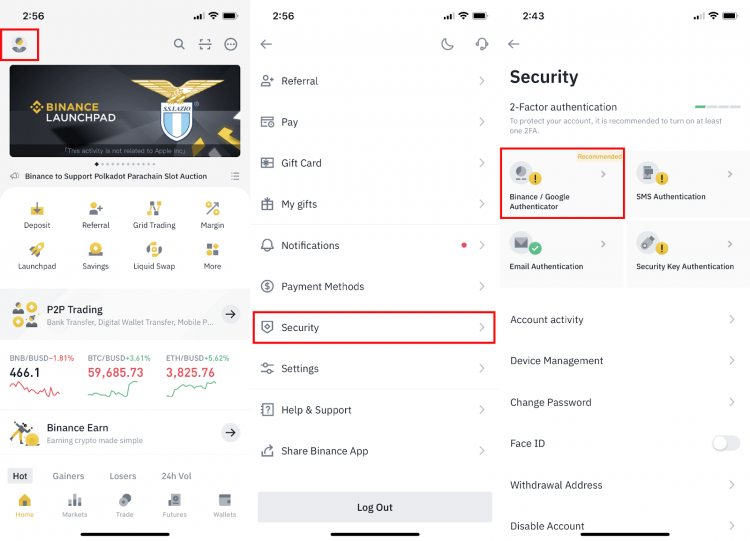 Step 2: Press to switch to the button next to [Binance/Google Authenticator] and download the Google Authenticator App on your device. If you've installed apps, tap [➡] to continue.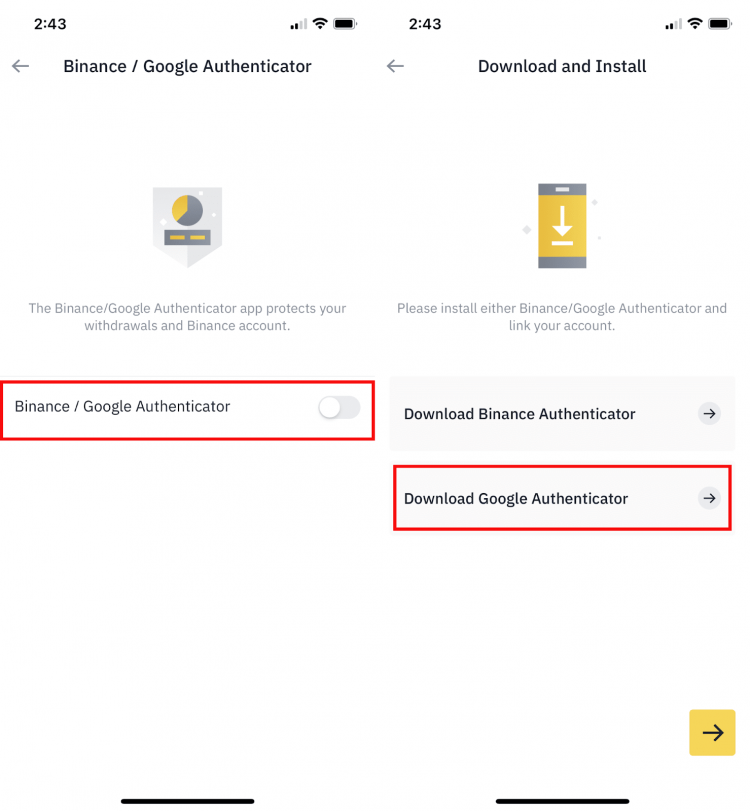 Step 3: A 16-digit key will appear on the screen. Please save this key on paper and store it in a safe location. If you lose your device, you can use this key to restore your Google Authenticator account.
Click [Copy] – [➡] and paste the 16-digit key. Then press [➡] to continue.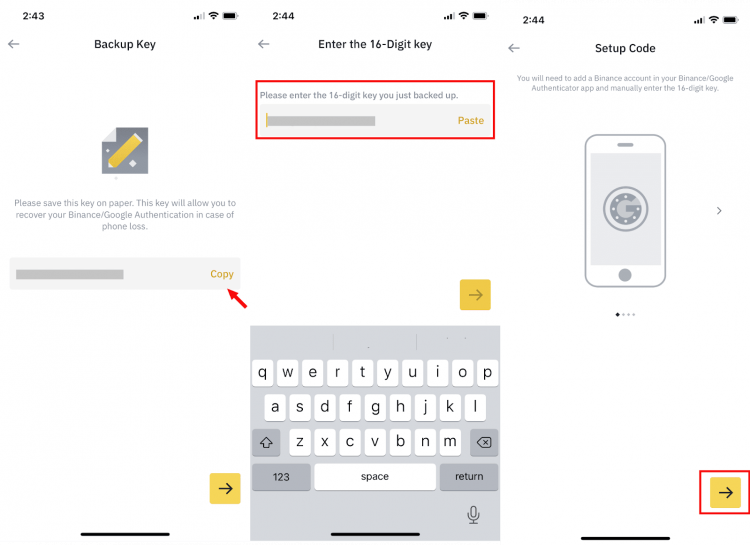 Step 4. Open the Google Authenticator App and press [Enter setup key]. Enter your Binance account details and the 16-digit setup key. Click [Add] and the screen will show a 6-digit code.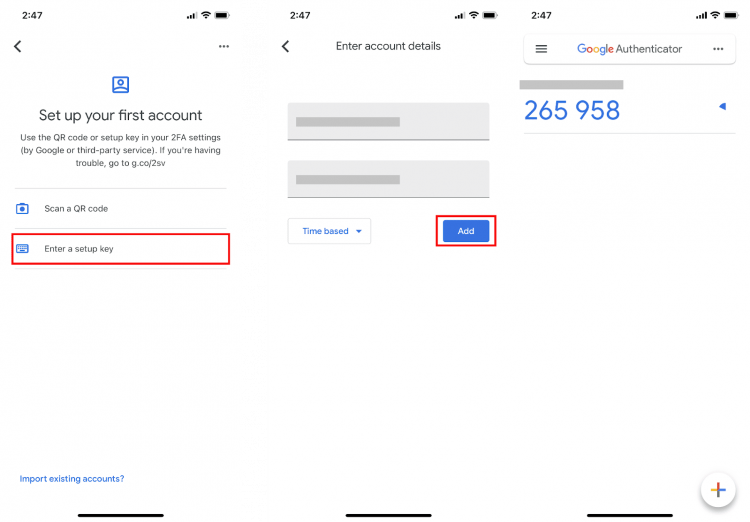 Step 5: Verify your setup requirements with 2FA devices on Binance App, including the newly activated Google Authenticator.
After you turn on Google Authenticator, you'll need to enter a verification code when you sign in to your account, withdraw funds, etc. to verify your identity.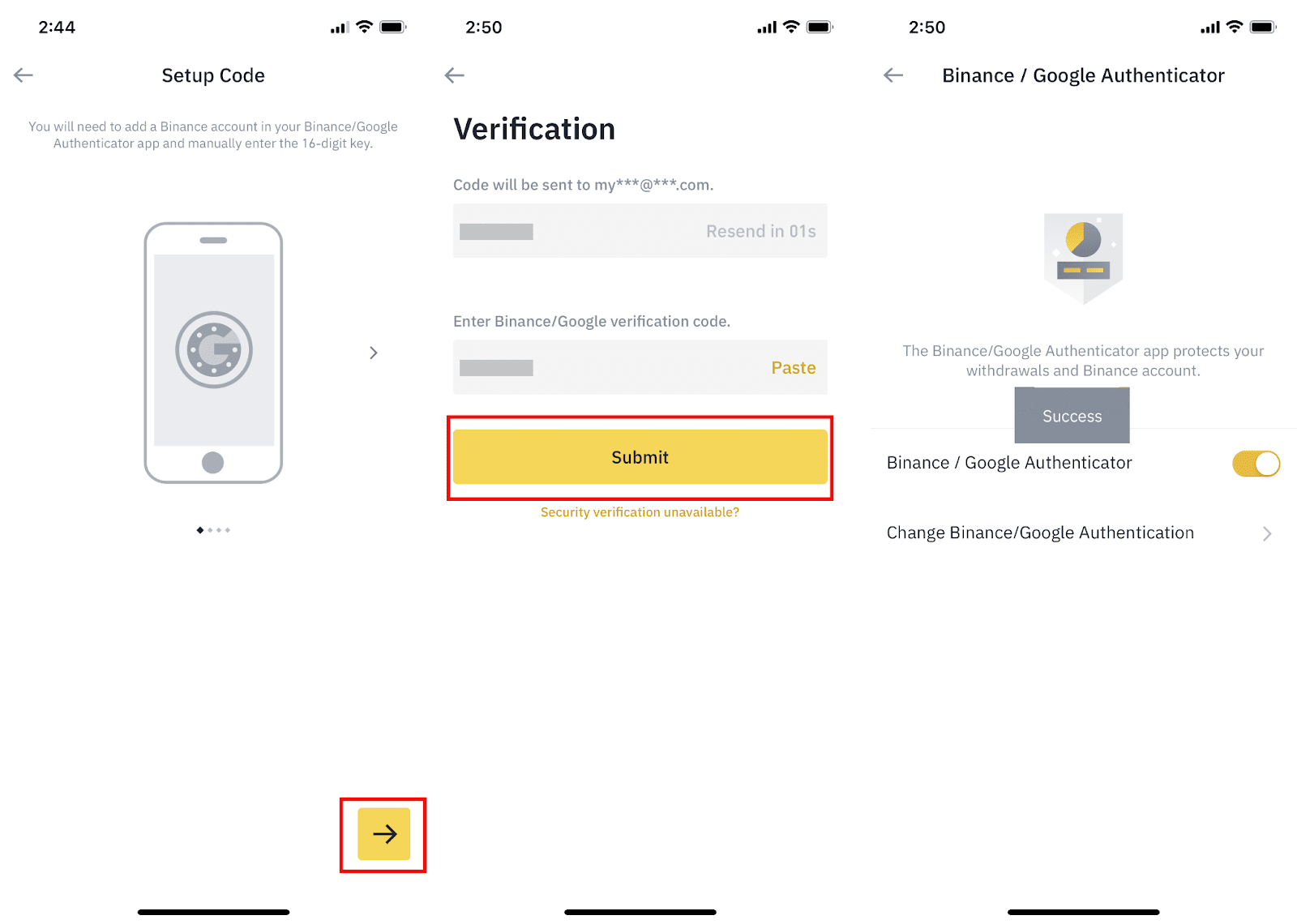 >> Related: What is spot trading? How to buy and sell coins on Binance