Arabic
Bengali
Chinese (Simplified)
Dutch
English
French
German
Hindi
Indonesian
Italian
Japanese
Korean
Malay
Persian
Portuguese
Russian
Sindhi
Spanish
Thai
Turkish
Urdu
Vietnamese
Binance provides for users with the capability to trade on both mobile phone and computer devices in the most convenient way. But which platform is more optimal? The article below will give you a visual view about Binance app and web, help you understand the difference between them.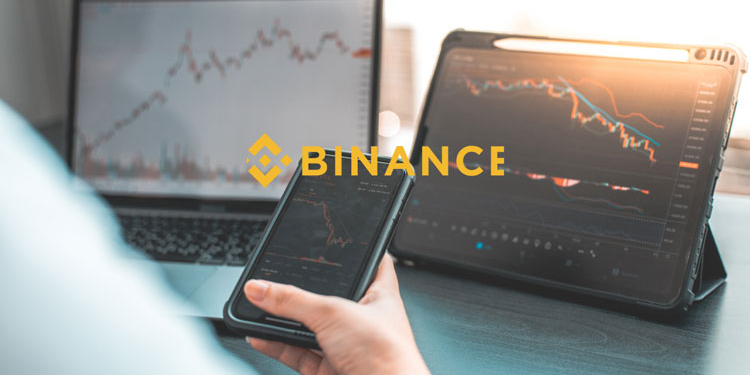 If you don't already have an account, see more guide to register Binance account update 2022
What's the difference between Binance app and web?
Binance mobile app main interface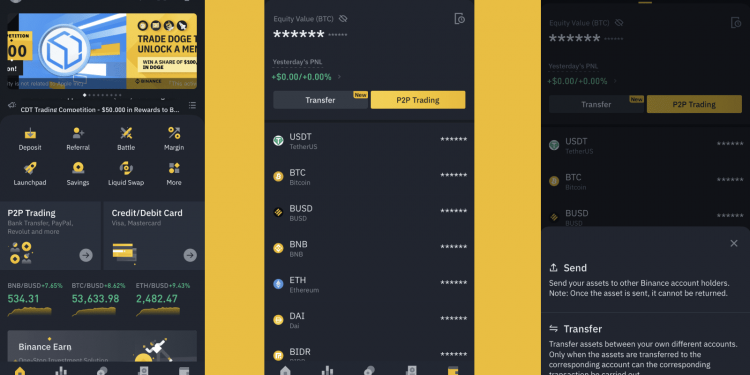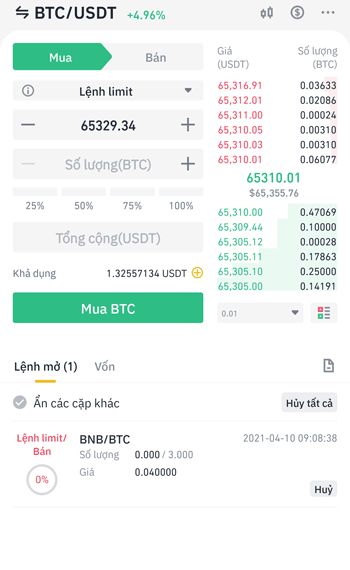 Web Binance.com main interface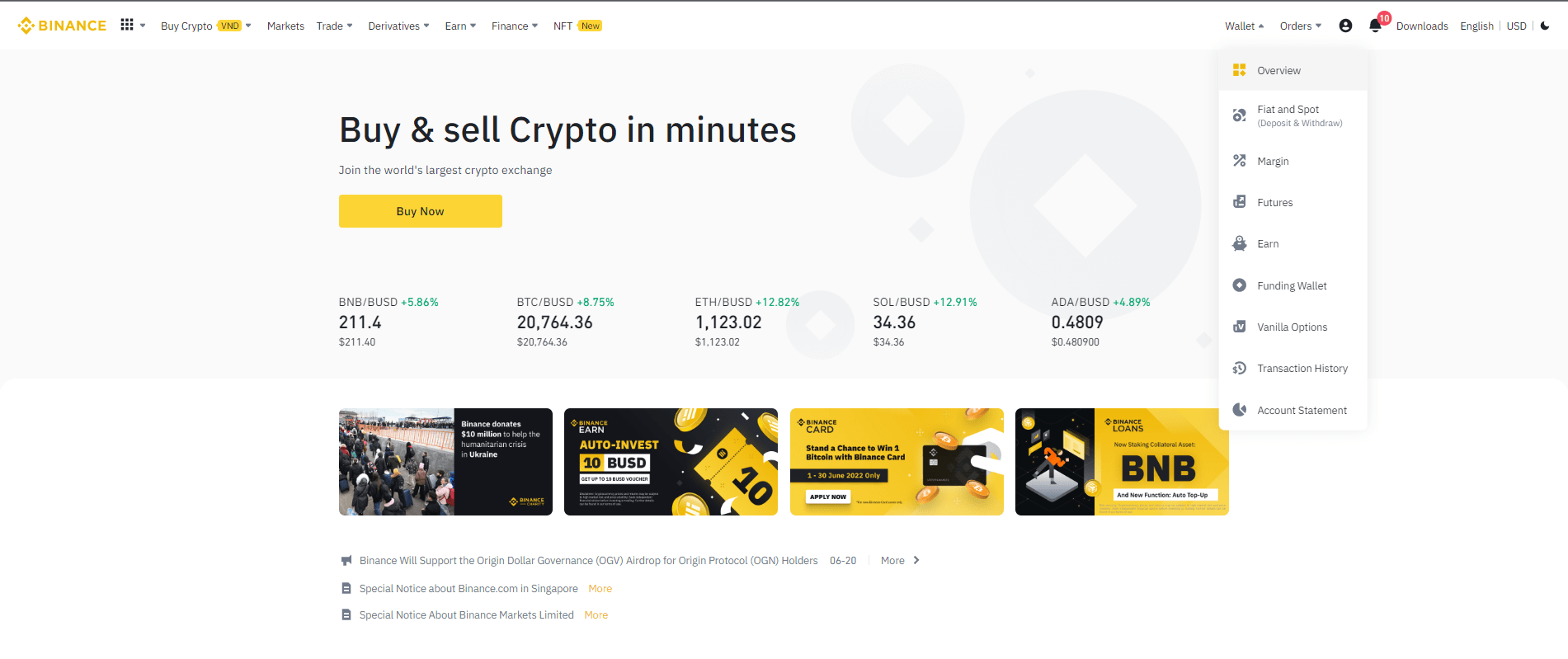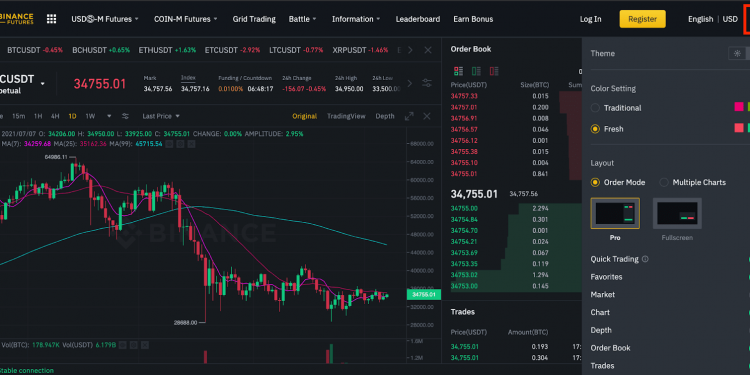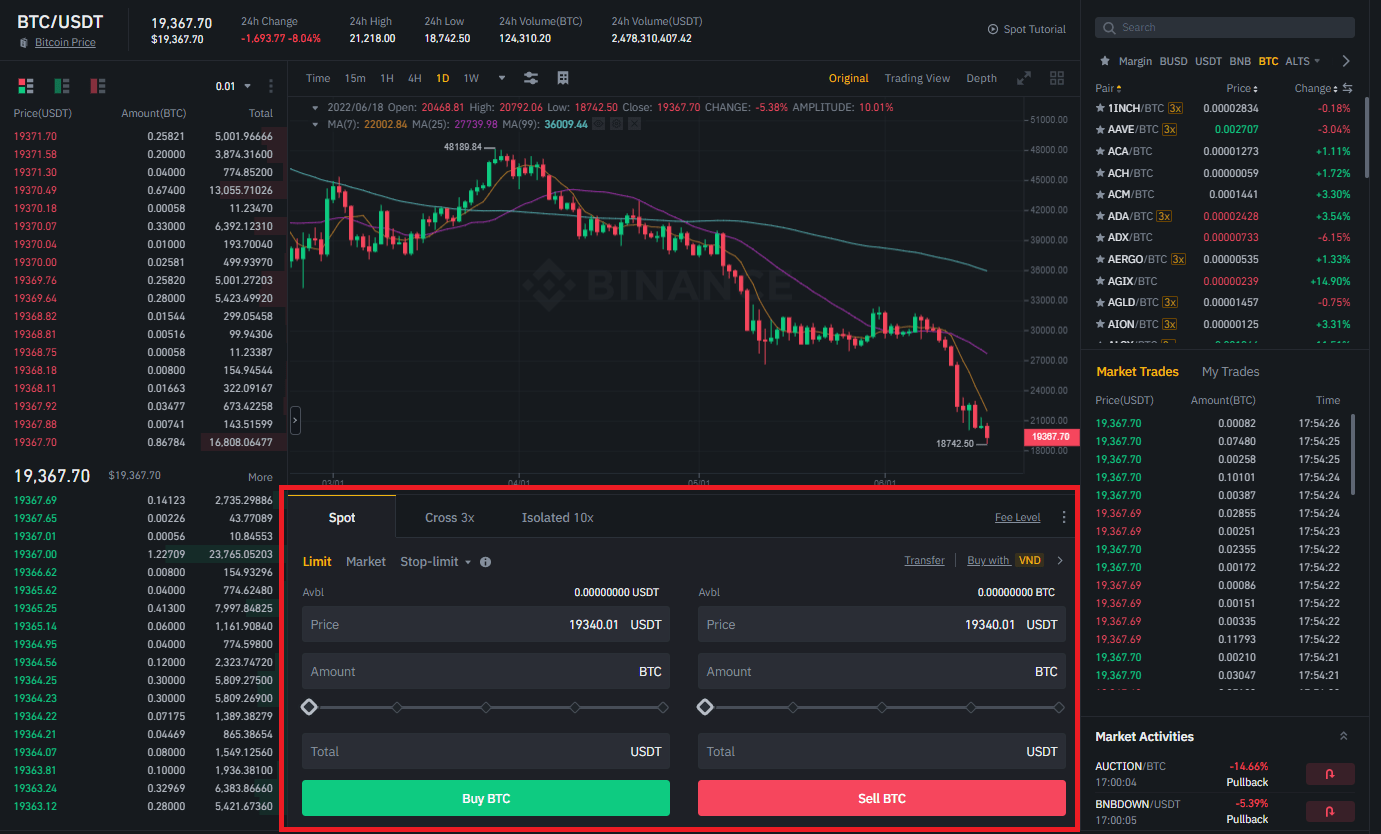 How to download Binance app for mobile
Step 1: Go to Appstore – IOS or CH Play – Android and search for "Binance"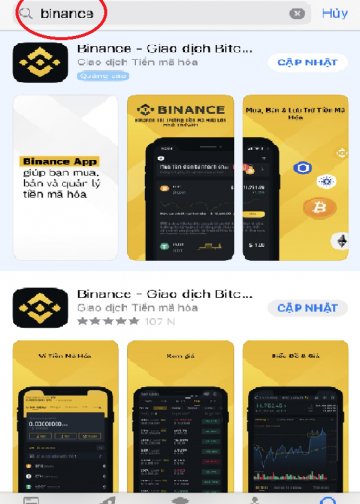 Step 2: Proceed to download app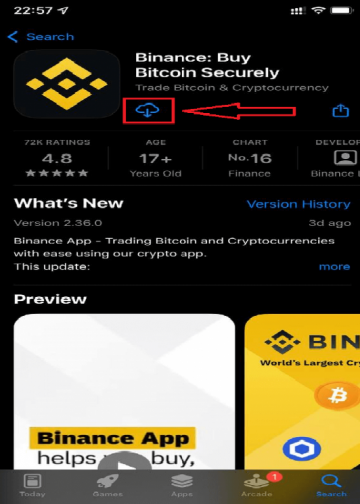 Step 3: Wait for the download process to run out and you can log in and trade on Binance
Binance app or Binance website?
Binance app makes it possible to trade cryptocurrencies anytime, anywhere, update quickly with minimal while Binance web gives users a better overview and more information, easier to track charts, prices, and technical analysis. Depending on your demand, you can choose Binance mobile app or web. However, we recommend that you get acquainted and use both versions.
Are you new to trading? See more: Guide to buy and sell coins via Binance P2P