Arabic
Bengali
Chinese (Simplified)
Dutch
English
French
German
Hindi
Indonesian
Italian
Japanese
Korean
Malay
Persian
Portuguese
Russian
Sindhi
Spanish
Thai
Turkish
Urdu
Vietnamese
Binance registration could be a little difficult for those who is new to cryptocurrency industry. With the mission to bring the most useful information about the cryptocurrency market as well as Binance exchange, and provide the foundational knowledge for investors – WikiBinance summarize knowledge about Binance and how to register Binance. Hopefully through this article, you can gain the basic knowledge of Binance registration to be ready to start your investment journey with a cool head and peace of mind.
What is Binance?
Binance is a global cryptocurrency exchange, providing a platform for trading more than 500 cryptocurrencies. Since the beginning of 2018, Binance has been the world's largest cryptocurrency exchange in terms of trading volume. It's no exaggeration to say Binance is the world's leading cryptocurrency exchange. Read on below to find out more:
Binance has reported profits of around $800M-$1B in 2020.

Binance had 28.6 million users as of October 2021 (while Vietnam's total securities account total reached only 4.45 million accounts as of 2022).

Its peak 24 hour trading volume is $76 billion
Binance annual spot trading for 2021 is already seven times larger than its 2020 value
| | |
| --- | --- |
| Launch date | 03/09/2017 |
| Headquarters | Cayman Islands, United Kingdom |
| Founder | Changpeng Zhao (CEO, Founder) |
| Type of business | Private company |
| Industry | Cryptocurrencies |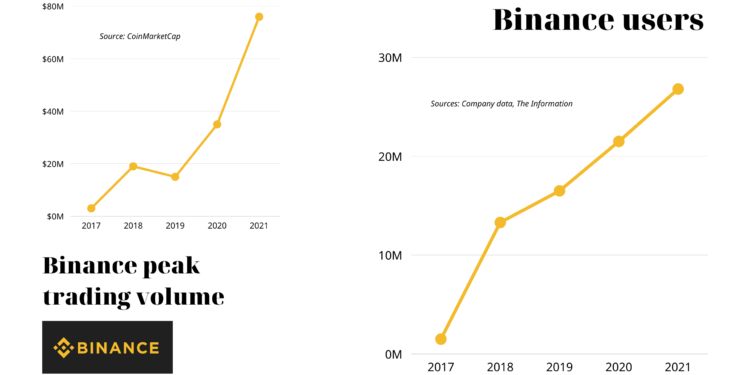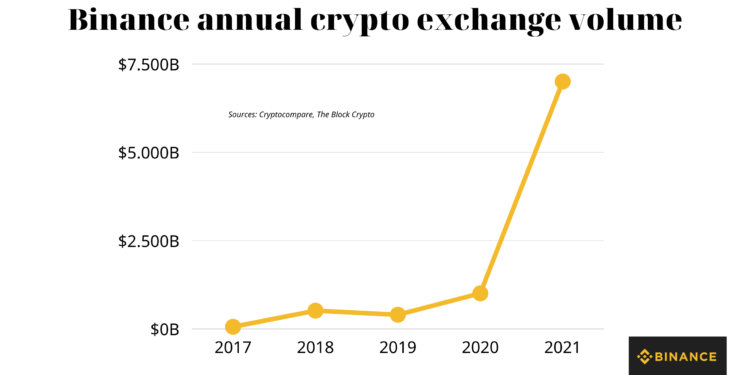 Products of Binance ecosystem
Spot trading is the process of buying and selling digital assets for immediate delivery. There are more than 364 cryptocurrencies with 1448 pairs (as of June 2022) and fiat currencies, including Bitcoin, Ethereum and BNB on Binance Spot. It provides traders with fast, convenient, easy-trading experience and an order matching system which is capable of processing up to 1.4 million orders placed per second.
Margin trading is a method of using funds provided by a third party to conduct asset transactions. This allows traders to access greater sums of capital, leverage their position when comparing to regular trading account. However, always keep in mind that margin is a double-edged sword and always be very careful when using leverage. The volatility of the cryptocurrency market is many times larger than that of the stock, Forex or other commodity market.
Futures Trading is a proxy tool for traders to speculate on the future prices of a specific cryptocurrency and take advantage of price volatility with leverage of up to 125x. The order matching system, lowest trading fees, perpetual futures contracts, and many other types of futures contracts will give you the best experience.
Savings provides numerous options to help you use your crypto holdings to earn passive income. You can choose one of the supported cryptocurrencies, including BNB, USDT, BUSD, and DeFi coins to earn interest on your funds. Flexible Savings allow you deposite and redeem your funds at any time. Besides, Fixed Savings is so much better as it provides you with higher interest rates.
Staking is less resource-intensive alternative to mining by keeping funds in a suitable wallet to increase your cryptocurrency holdings. It supports a wide variety of coins that will earn you staking rewards.
Binance Pool is a cryptocurrency mining platform dedicated to empowering miners and the global crypto mining industry. Binance Pool offer lowest fees and comprehensive financial services in the market to maximize profits.
Binance Launchpad is an exclusive token launch platform with more than 10 million users. It not only raises funds for potential projects but also support them by providing advisory services to launch products, promote brand strategy.
P2P is a platform that allows you to buy and sell cryptocurrencies directly with other users without a third party or intermediary. Launched in Vietnam in January 2020, P2P helps Vietnamese trader to use directly VND when performing transactions. You can own BTC, ETH, USDT in VND on the Binance platform, then move from the P2P to spot, margin, futures contract with zero fees.
In June, 2021, Binance launched NFT Marketplace, a leading global marketplace for NFTs and digital collectibles. Its brings together artists, creators, and crypto enthusiasts all around the world on a single platform to create and trade NFTs with high liquidity and low fees.
What's the difference of Binance?
Like other cryptocurrency exchanges, Binance ensures good security, user-friendly interfaces with optimal performance. Below are some of the features introduced by BNB:
Binance uses a powerful multi-layered system architecture. In July 2018, it established Secure Asset Fund for Users (SAFU) (its functions like a Deposit Insurance Fund) to protect investor assets. The money from the fund is used to pay back investors who lose their assets due to a hack or any other event in an exchange that leads to the loss of user assets. Binance allocates 10% of the total trading fees to SAFU. As of March 2022, the fund has reached a total value of $1 billion.
Binance supports all devices with Android App, IOS, and web versions which are compatible with all popular browsers today.
Binance has the ability to handle 1.4 million orders per second, host 20 million users. This exchange has huge capacity when it comes to taking on more users without slowing or stalling.
Binance supports more than 41 different languages such as Chinese, Uk, Japanese, Korean, Russian, Spanish and especially Vietnamese.
51 fiat currencies are listed on Binance such as USD, GBP, EUR, RUB, CNY, VND,…. That means you can buy cryptocurrencies directly with VND in your bank account while some others don't support it.
This exchange offers a number of cryptocurrency pairs with extremely high liquidity. The daily transaction value of Binance reaches more than $15 billion, accounting for more than 12% of the market's liquidity.
Binance offers crypto-to-crypto trading in more than 500 cryptocurrencies and virtual tokens including Bitcoin (BTC), Ethereum (ETH), Litecoin (LTC), IOTA (MIOTA), NEO (NEO), Bitcoin Cash (BCH), QTUM, Monaco (MCO), Binance coin (BNB), Zcash (ZEC),… Althought this number may not be as high as other exchanges, it is worth mentioning that Binance's team has carefully selected and censored to protect users from projects which lack of transparency.
Binance is operated by CEO Changpeng Zhao and more than 3000 employees around the world. Overall, their team has extensive experience in finance, cryptocurrencies on Wall Street with outstanding achievements.
A wide variety of products 
The platform has been deployed on 30 interfaces already. It supports all devices and multiple languages to provide users with good experience.
Detailed Binance registration guide
Step 1: Prepare
Mandatory requirements when creating a Binance account
IDENTITIES
You need one of the following things: ID – Passport – Driver's License
The phone/computer must have a camera.
It could be a computer with a webcam, or a laptop, or a phone.
Phone number and email
If you don't have an email yet, see Account Creation Guide below
Step 2: Create a Binance account
Note: There are two ways to register Binance
With gmail and phone number
With an Apple account
Continue with Binance registration guide to the following link: Binance Registration Guide full latest update 2022.
In this article, WikiBinance will guide Binance registration by email and phone number.
Step 1: Click the link below then enter the detail information
Phone number
Password
Referral ID: Enter the code FY5L300H for a 20% discount on lifetime transaction fees.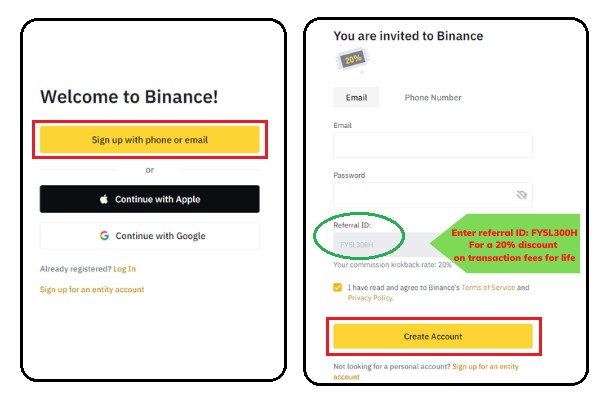 Step 2: Complete security verification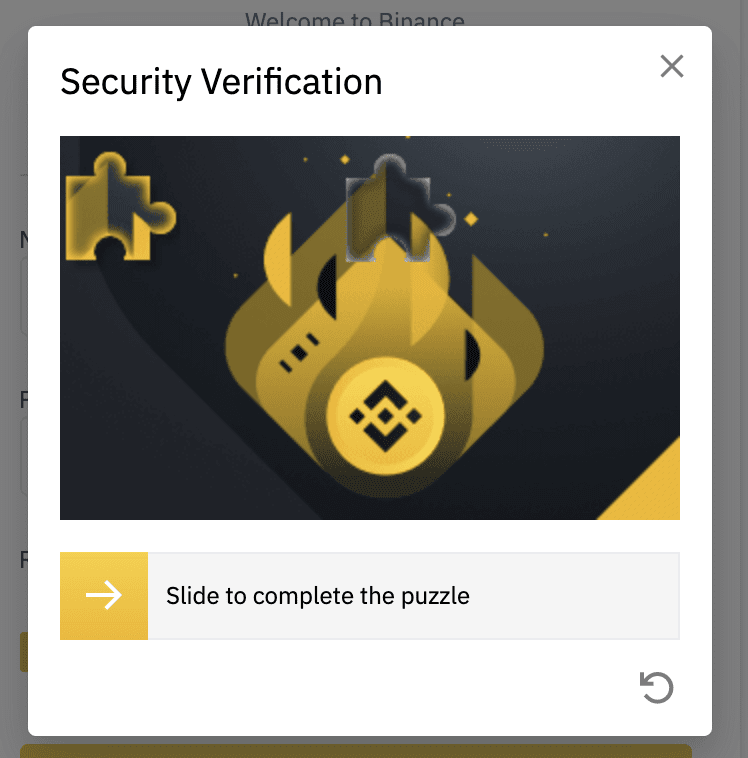 Step 3: After entering the information, you will receive an email containing the 6-digit verification code to activate the account. Enter this code within 30 minutes. If you can't find in your email, please check spam. If you haven't received an email with a verification code after 3-5 minutes, click [Resend Email].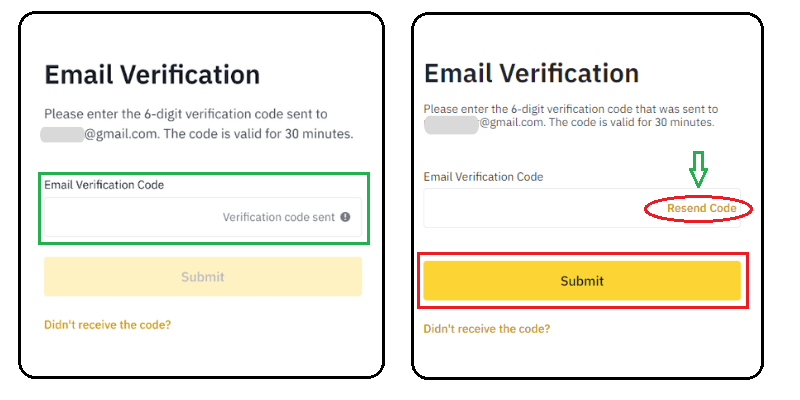 Step 4: Next, enter your phone number and click the "Next" button. Click the Get code button to receive the Binance verification code to your phone. Then, Binance system will send a message to your phone number containing the verification code.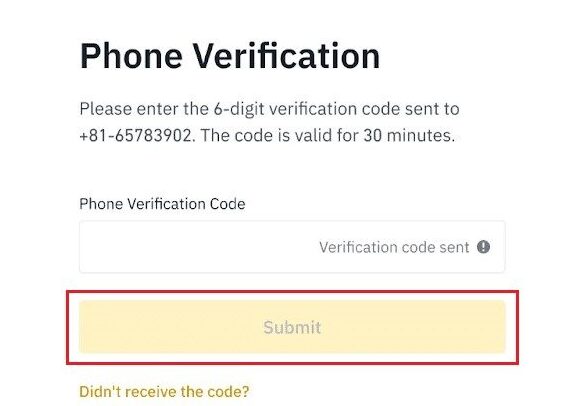 After that, fill in the verification code received from the message in the phone and click the "Submit" button.
Step 5: Successfully register
Congratulations, Binance registration is completed.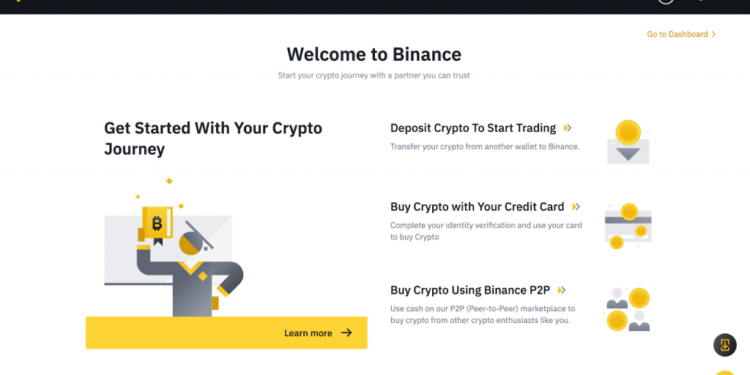 As we have mentioned at the beginning of the article, identity verification (Know Your Customer – KYC) has become a mandatory step when registering Binance since 2022. If you are still wondering, you can read more about KYC here.
Step 3: KYC – Verify Binance Identity
Click the "Verify Now" button to verify Binance identity (KYC).
You fill in the information on your ID card and click the Continue button.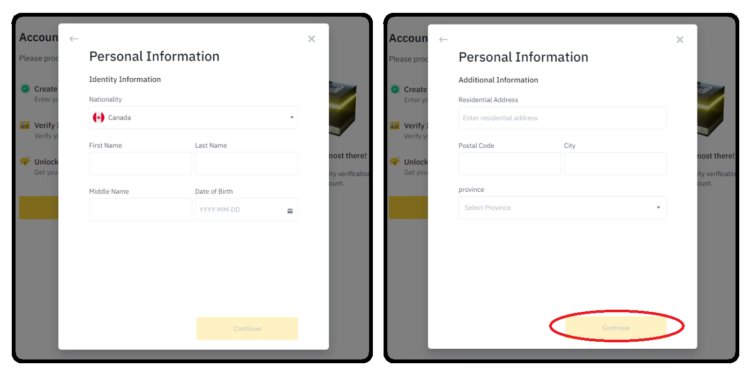 This is when you will select one of the three prepared documents in the section. Head to take photos of KYC Binance. You have the option based on the documents you have including: ID, or Passport, or Driver's License.
To start taking a photo, click the "Continue" button.
Note: in this section you need a camera to verify Binance account. If you're signing up for Binance on a computer without a camera, you can use your phone, open the Binance app, sign in to an account you created earlier, and the app automatically moves you to Binance identity verification step.
First, you click the "camera" icon button, then, take a photo of the CCCD on the front, click the "camera" button below, take a CCCD photo on the back, and finally click the "Continue" button.

Next, you will have to take a picture of your portrait. You click the "camera" icon button, then, take a picture of your portrait, and click the "Continue" button.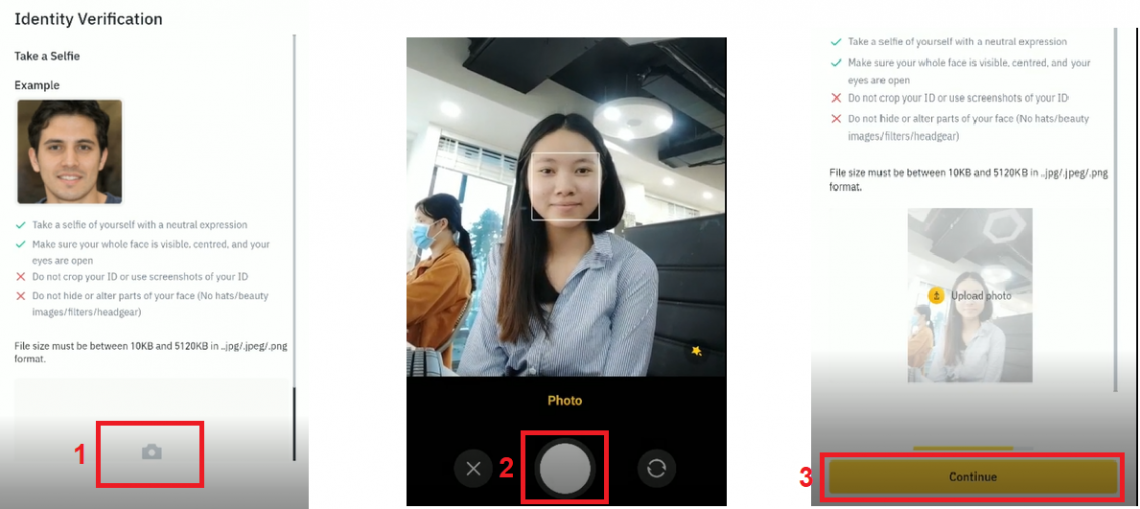 The final step: Facial recognition. You should not wear a hat, do not wear glasses, avoid filters that automatically beautify photos, and where there is good lighting.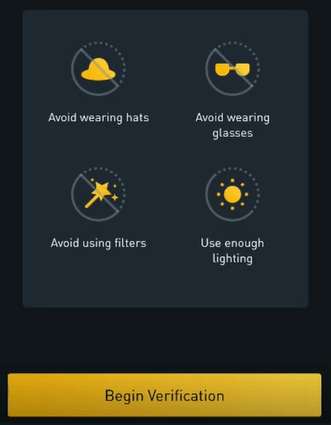 If all is check, click the "Begin Verification" button to start recognizing facial on Binance. Keep your head within the pre-oriented frame border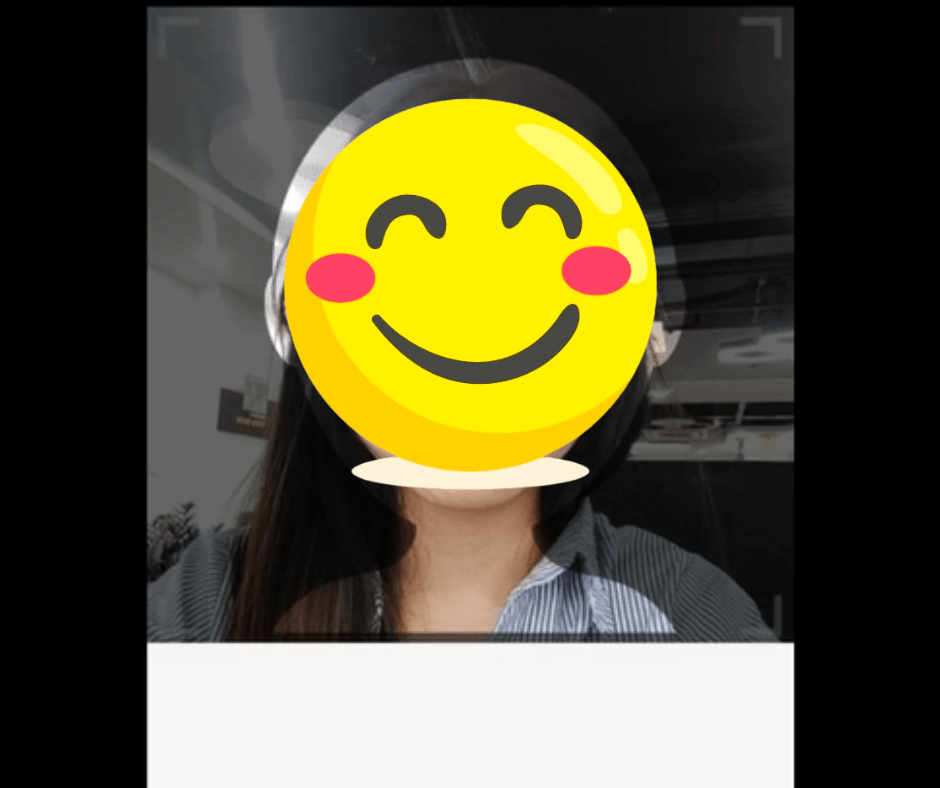 That's a success. The normal review period is less than 5 days. When the review is successful, Binance will send a message to your Email Address with the message "Successful Binance Registration" accompanied by a gift of NFT.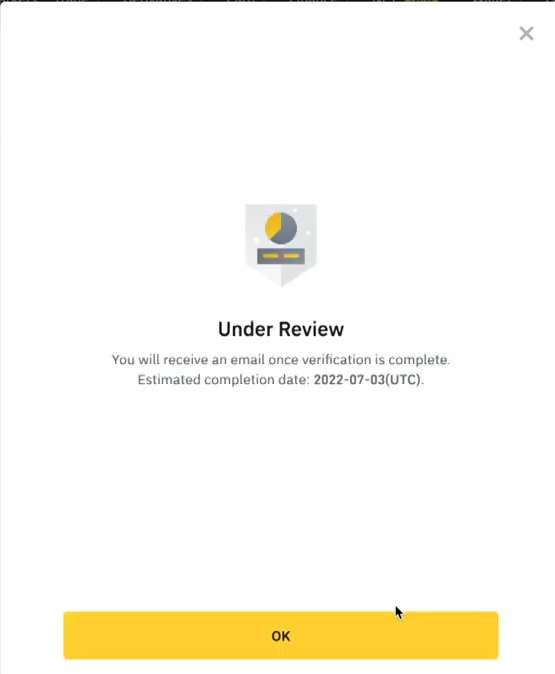 Note that Binance registration links are reduced by 20% for life.
How to buy and sell coins
To buy and sell coins on Binance exchange, you can read this article for more information.