Arabic
Bengali
Chinese (Simplified)
Dutch
English
French
German
Hindi
Indonesian
Italian
Japanese
Korean
Malay
Persian
Portuguese
Russian
Sindhi
Spanish
Thai
Turkish
Urdu
Vietnamese
Identity Verification (KYC) on Binance is essential to enhance security and comply with the law in countries. After completing this process, users have the capability to access Binance products and service. To verify identity, it's easy to get started in just a few simple steps.
Note: Encourage verification on the phone for the easiest and most convenient.
What is KYC?
KYC stands for Know Your Customer which is the process of verifying the identity of customers. When opening an account or periodically checking, customers are required to submit personal information such as passport, ID card, driver's license,…
For more information, visit What is KYC – Identity verification?
KYC Guide
Step 1: Prepare for identity verification
After creating a Binance account, identity verification (KYC) is required.

The identity verification screen will appear immediately after creating a Binance account.

Click [Verify Now].
See more detailed instructions on how to create Binance account update 2022 here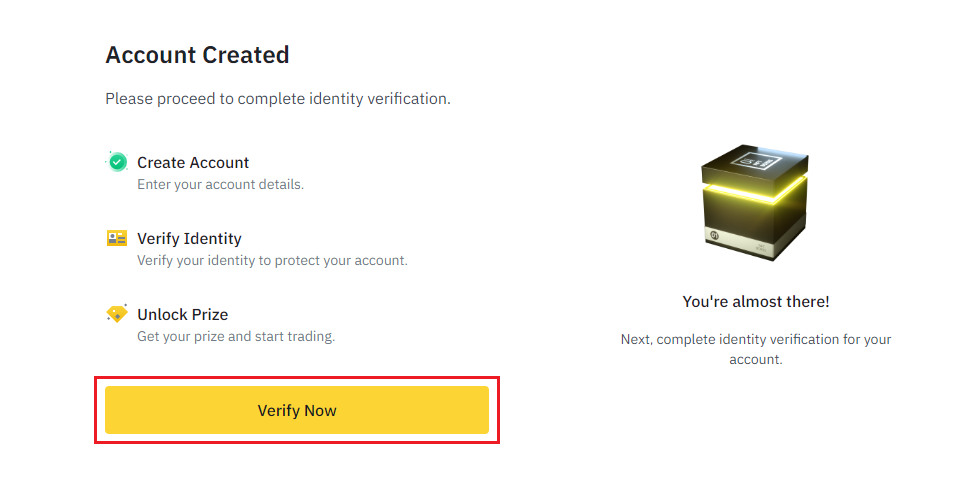 Step 2: Identity Verification
Select your document issuing country/region.

Choose one of the following valid government-issued documents including ID card, passport and driver's license. Then click [Continue] to proceed to the next step.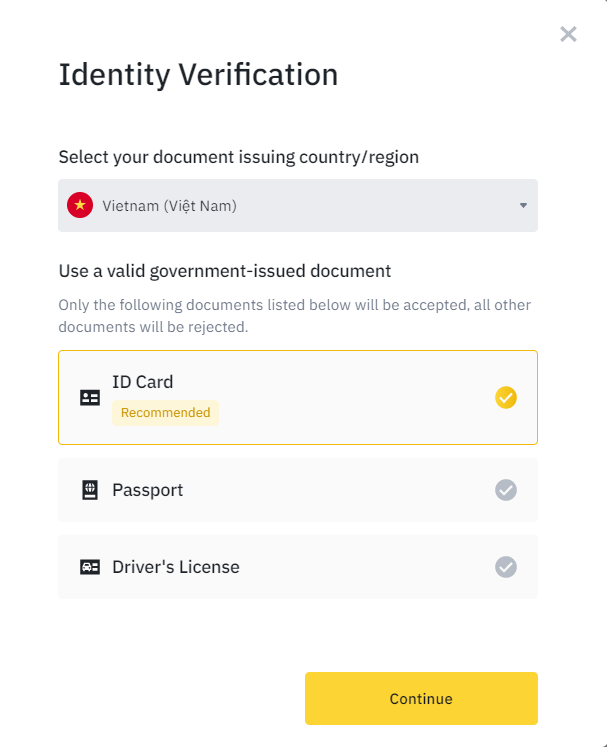 Take photos of the front and back of your ID card.

Click [Continue]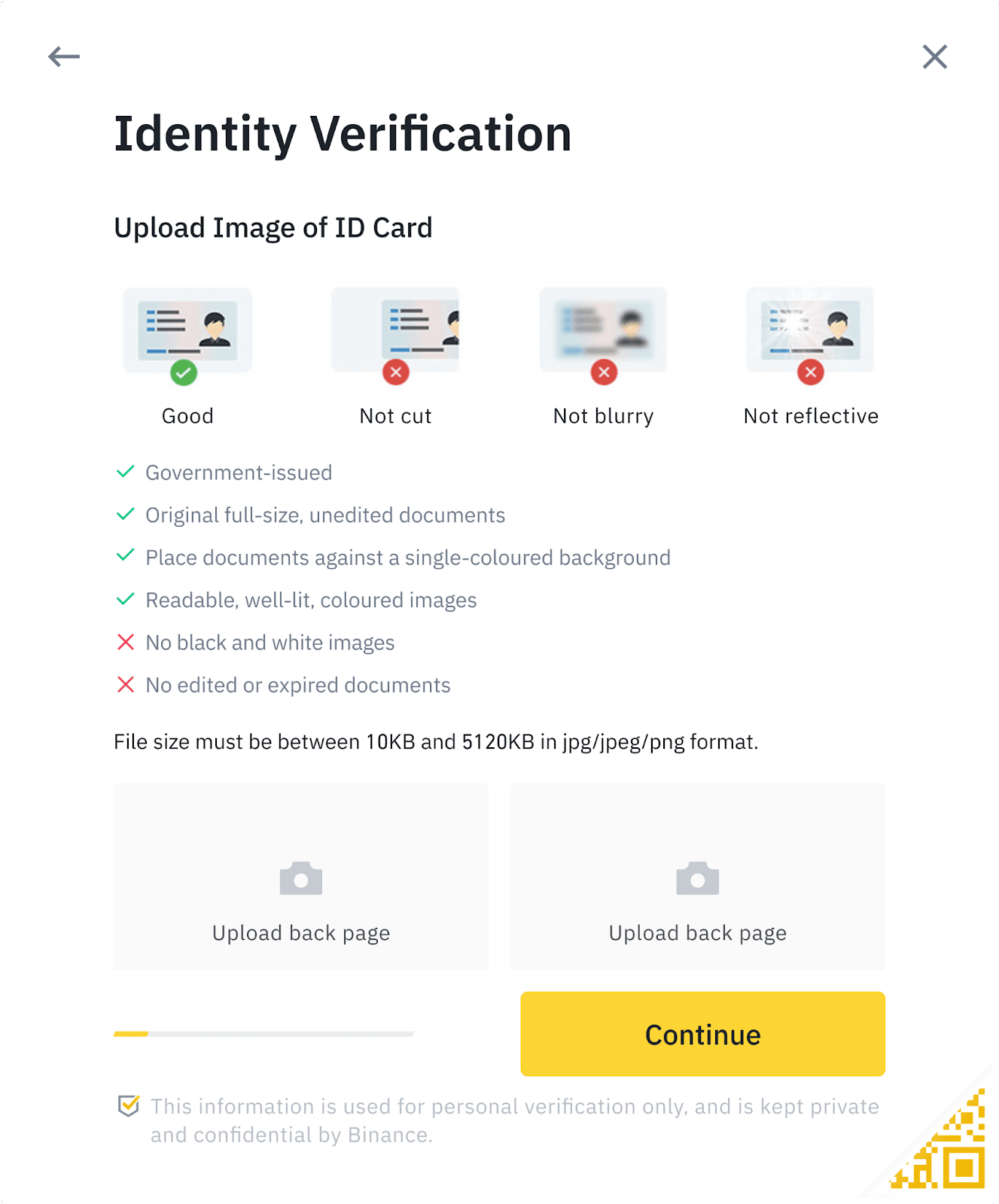 Step : Take selfie photo
Note: Make sure your whole face is visible, centred and your eyes are open.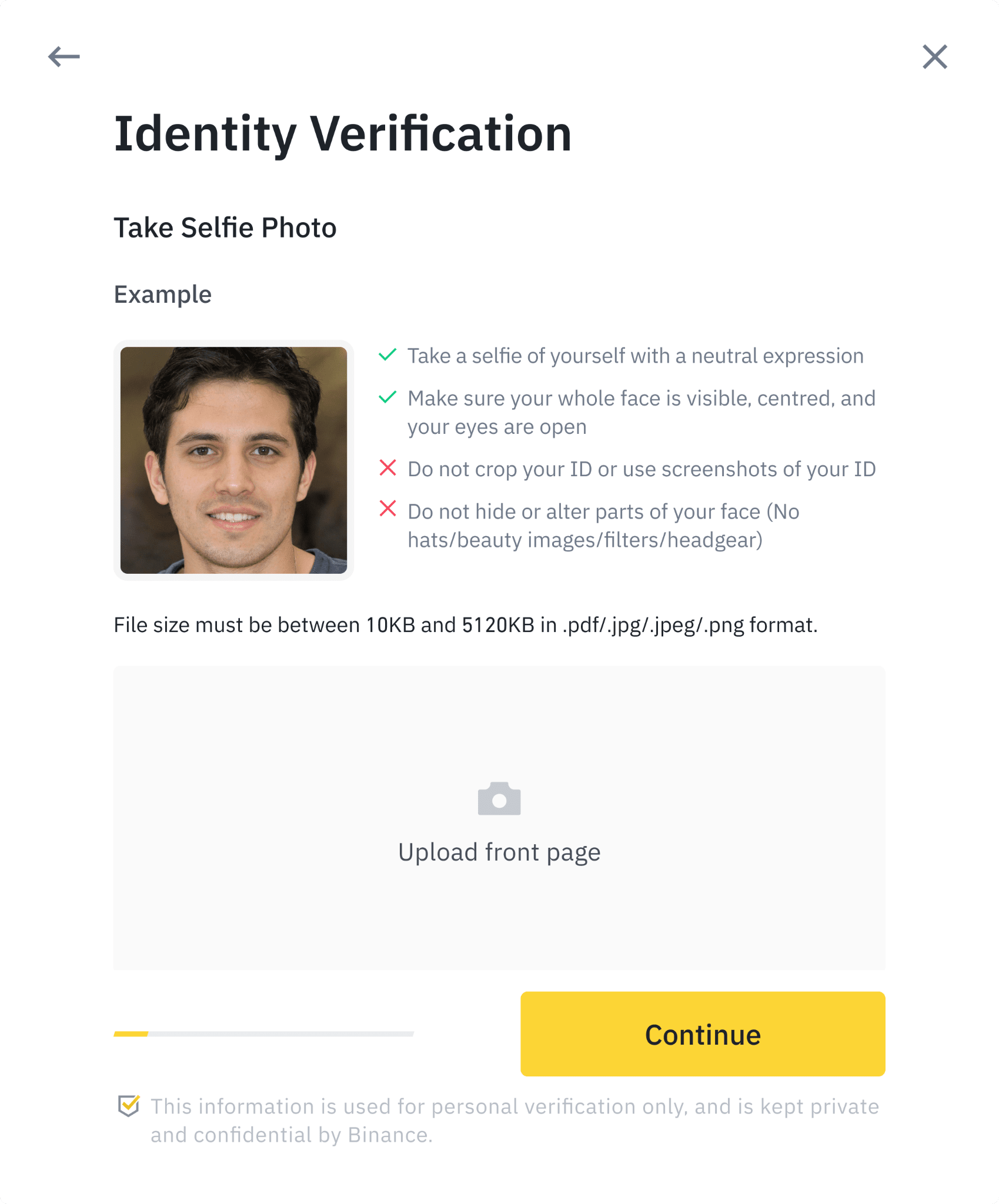 Then click [Continue].
Step 5: Complete facial recognition
You face camera straight on, rotate your phone vertically to confirm your identity. You should not wear hats, glasses, avoid filters that automatically beautify photos, and use enough lighting. If all is well, click [

Continue] to start recognizing Binance's face.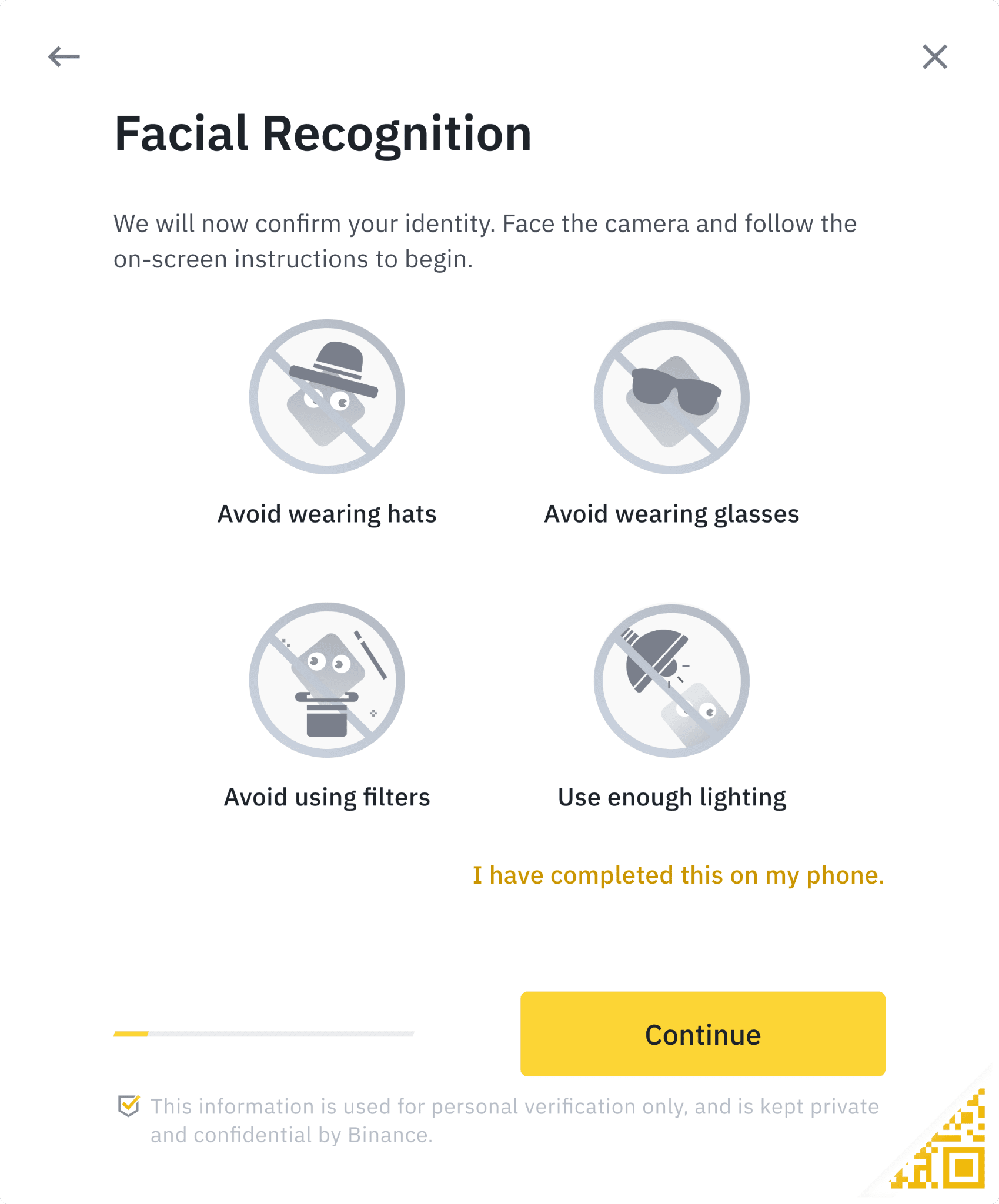 Click [Continue]            
Once you've completed these steps above, you're done.    
Please wait patiently. Binance will review your data as soon as possible. After your information is verified, the system will send you a notification via email.
Hopefully the article brings useful information and helps you  implement KYC – verify Binance identity easily and quickly. When you have a question, leave a review and we'll help you answer it!
Related: A complete guide to register on Binance update 2022