Arabic
Bengali
Chinese (Simplified)
Dutch
English
French
German
Hindi
Indonesian
Italian
Japanese
Korean
Malay
Persian
Portuguese
Russian
Sindhi
Spanish
Thai
Turkish
Urdu
Vietnamese
Tracking Binance transaction history not only helps you to manage your crypto holdings, but also have an overview of your investment portfolio. This can help you make effective investment decisions in the future, take advantages of market trend to earn profits. With the volatility of cryptocurrencies such as Bitcoin (BTC), Ethereum (ETH) and Ripple (XRP), you should update your trading history to better understand your financial position.
View Binance transaction history on website
Step 1: Click [Spot Order] or [Margin Order] (which corresponds to the type of transaction you want to see. The default coin trading history is Spot Order)

Step 2: Click [Order History], (select the date of view, type of coin) and click [Search]. Binance coin trading history will appear.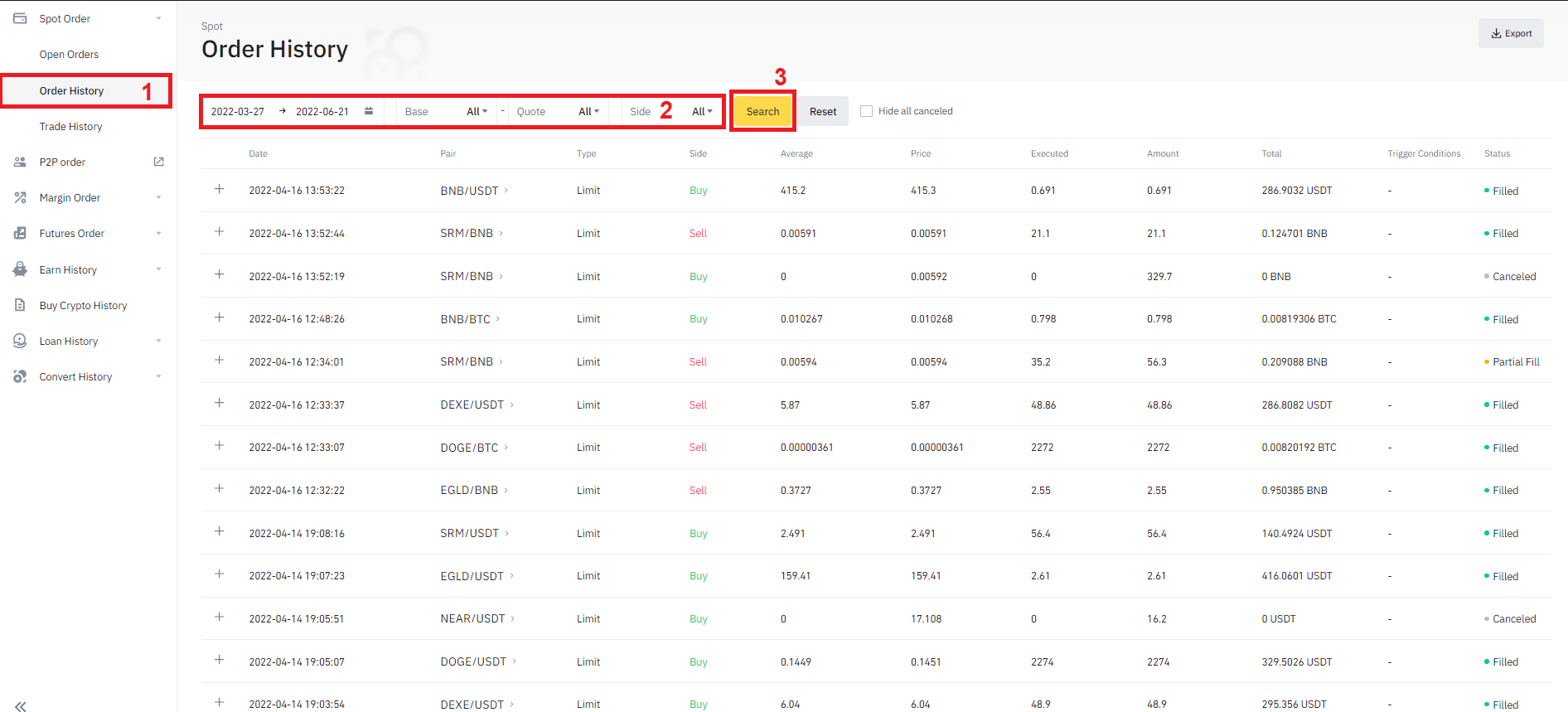 View Binance coin transaction history on your phone
Step 1: Go to the Binance app, select the [Trade]
You want to see the Spot, Margin, or Futures Binance transaction history, then select the corresponding tab. Click the page icon as in the picture.
>>> Related: Binance Futures and Binance Margin Trading Guide 2022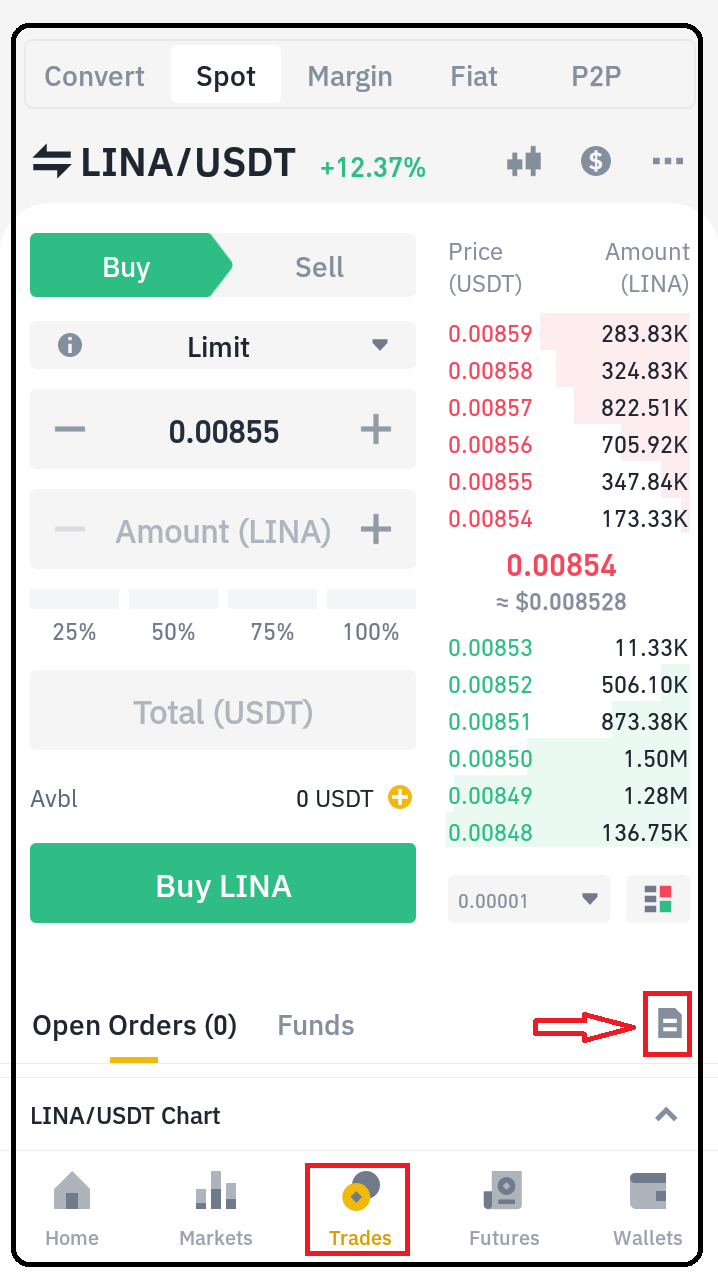 Step 2: Select the funnel icon that shows the order filter. Go to the trading history and select the date and pair of orders,
Date: Choose the start time and the end time based on your needs.
Pair: Here you select the pair of coins that you want to review the trading history.
Side: Choose your Buy/Sell or All trading history.