Arabic
Bengali
Chinese (Simplified)
Dutch
English
French
German
Hindi
Indonesian
Italian
Japanese
Korean
Malay
Persian
Portuguese
Russian
Sindhi
Spanish
Thai
Turkish
Urdu
Vietnamese
Changpeng Zhao, better known as CZ, have been through hard time from employees at McDonald's, gas station's worker to crypto billionaire. Finally, with his efforts, he founded Binance, the world's largest cryptocurrency exchange. Let us see where and how Changpeng Zhao's journey started, his early living and his life as the CEO of Binance.
If you still don't know about Binance, you can see what Binance is and process of becoming leading global cryptocurrency exchange.
Who is Changpeng Zhao?
Changpeng Zhao (CZ) is the founder of the world's largest crypto exchange – Binance. If you are researching the cryptocurrency market, you will probably hear the name Changpeng Zhao.  He is considered one of the influencers in the crypto community.
CZ was born in Jiangsu, China. Both of his parents were educators; his father, a professor, was labeled a "pro-bourgeois intellect" and temporarily exiled shortly after CZ was born. The family eventually emigrated to Vancouver, Canada, in the late 1980s.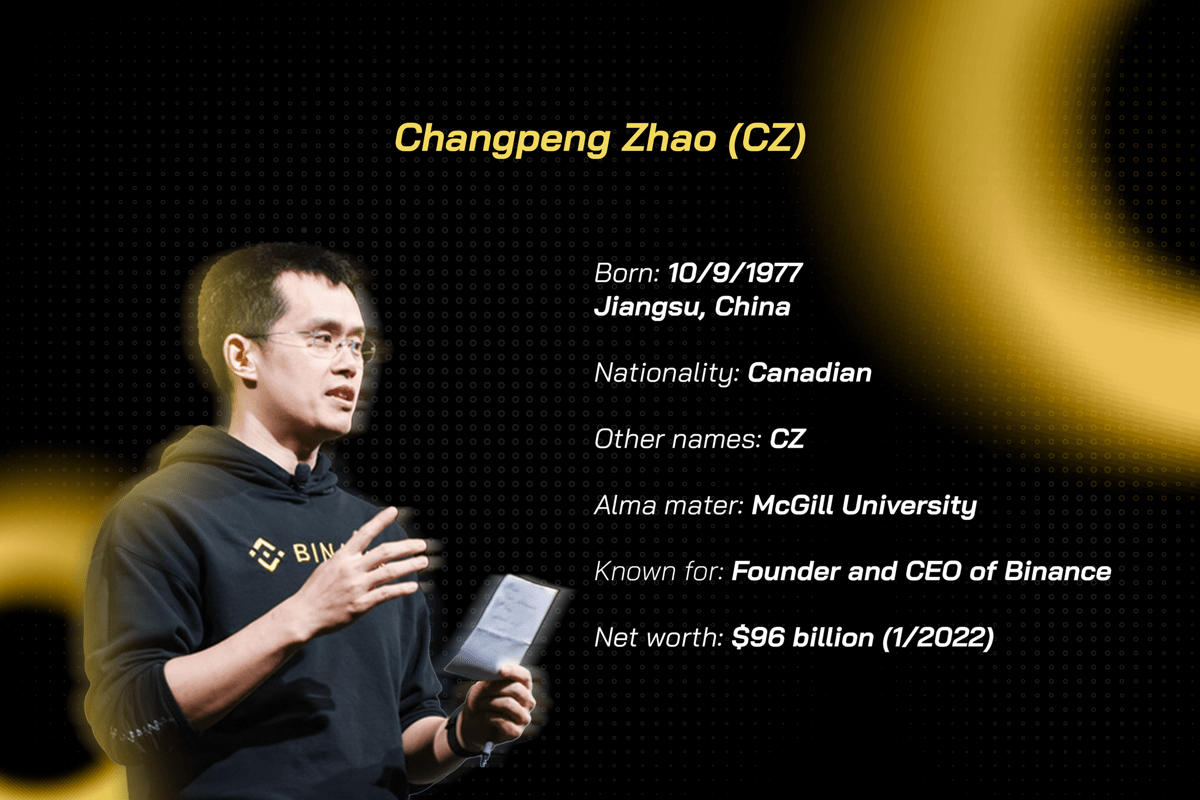 At the age of 12, CZ had to work to support his household expenses, so he was more mature than his peers. He studied computer science at McGill University, but he always showed his aptitude in stock markets and trading which made him develop on the path of his career later.
From zero to crypto billionaire
Time to gain experience
After graduating from university, CZ Binance started his career in Tokyo. He developed software for matching trade orders  Tokyo Stock Exchange. At the age of 27, this coding whiz was promoted three times in less than two years to manage teams in New Jersey, London.
Later in 2005, he returned to his hometown to found Fusion System, which specialized in building some of the fastest high-rise trading systems for brokers.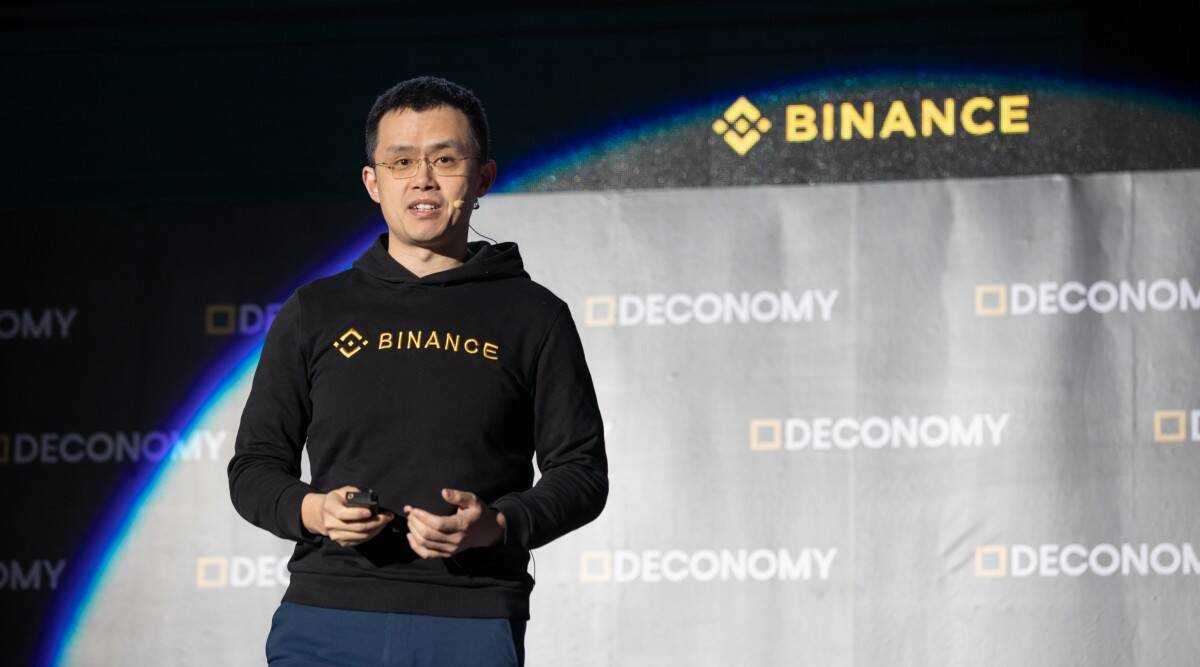 A friend of Zhao's introduced him to bitcoin in fall of 2013. And after 8 years of developing his own company, he decided to move to London to join the cryptocurrency industry. At the same time, he decided to sell his home in Shanghai to go all-in  bitcoin. 
Three months later, bitcoin dropped from $600 to $200, he lost two-thirds of the value of  house within two years. In 2017, with his passion for cryptocurrencies, he joined as the 3rd member at the Blockchain.info.
For eight months as head of development department, CZ worked tirelessly with Roger Ver and Ben Reeves in the field of spreading bitcoin. He also worked at OKCoin as chief technology officer for less than a year. Then CZ run up against a dispute with Roger Ver and quit this .
Establishing own empire – CZ Binance
Changpeng Zhao used to be a member of OKCoin and Blockchain.info, CTO. With all the experience gained in the process of building a career, he becomes the CEO of the world's largest cryptocurrency exchange, Binance. It takes 8 months for CZ to make a startup into the "big brother" in cryptocurrencies. Forbes rank him as one of the richest people in the cryptocurrency industry.
CZ's net worth as of January 2022 was $96 billion (according to the Bloomberg Billionaires Index). It's the first time Bloomberg has estimated his fortune, which exceeds Asia's richest person, Mukesh Ambani, and rivals tech titans including Mark Zuckerberg and Google founders Larry Page and Sergey Brin. However, in reality Zhao's fortune be larger, as this estimate doesn't take into account his personal assets. Binance Coin has increased roughly 1,300% by 2021.
Why is Binance successful?
The founder of CZ Binance

has experience in cryptocurrencies

Binance grew rapidly in both the number of users and trading volume that made CZ surprised.

Information security network systems are focused

Execution speed –

Binance is c

apable of processing more than 1.4 million orders per second

BNB's simple purpose of paying discounted Binance trading fees
For the above reasons, CZ has become one of the richest in the world. Hopefully this article also helps you understand CZ Binance – a founder of Binance. Despite many failures, he built his own Digital Currency empire that ruled the whole world.
>> Read more: How to register Binance