Arabic
Bengali
Chinese (Simplified)
Dutch
English
French
German
Hindi
Indonesian
Italian
Japanese
Korean
Malay
Persian
Portuguese
Russian
Sindhi
Spanish
Thai
Turkish
Urdu
Vietnamese
What is auto-invest?
Auto-invest is an automatic investment tool that allow investors to purchase the cryptocurrency on a daily, weekly, bi-weekly, or monthly basis and earn passive income. After they select your own prefered criteria, it will automatically integrate investment strategy of their choice.
Auto-invest runs on the Dollar-cost averaging (DCA) investment strategy. This tool will execute the transaction in the selected period of time and automatically transfer funds to Flexible Savings accounts to earn an annual percentage profit of up to 3%. Auto-invest not only optimizes investment activities and save time but also diversity their porfolio.
In addition to Auto Invest, Binance also offers a Binance Earn's suite of products that helps investors generate passive income from their holdings.
3 easy money-making steps with Auto-Invest
If you don't already have a Binance account, you can read the Binance registration guide here.
Create an Auto-Invest plan
Before creating a auto-invest plan, investors must select the type of cryptocurrency they will invest in as well as determine how and when to trade in order to be suitable for their investment mindset and have the highest profitability.
All of cryptocurrency are able to set up an automated investment. Binance supports BTC, ETH, BNB and a fixed number of stablecoins (USBT, BUSD, USDC) from Spot balance or Flexible Savings to invest. New investors, who don't yet have many accumulated coins can start buying BUSD with cash before developing an Auto-Invest plan.
After building a specific plan with the time and cycle, the investor can start making profits. Auto-Invest will buy the previously predetermined amount of cryptocurrency and deposit the purchased amount to Flexible Savings. This automated trading activity will not stop, unless the investors completely cancel the application or their account runs out of currency.
Manage plans
Investors not only create multiple Auto-Invest plans to profit from a variety of cryptocurrencies but also track and manage these plans on a single page.
The dashboard shows all created Auto-Invest plans and full gains, losses, ROI percentages, next Auto-Invest dates, and other parameters. Investors can use this dashboard to manage the entire portfolio, learn about gains and losses, and see which assets are performing effectively. In addition, selecting Flexible Savings can help the assets turn a profit.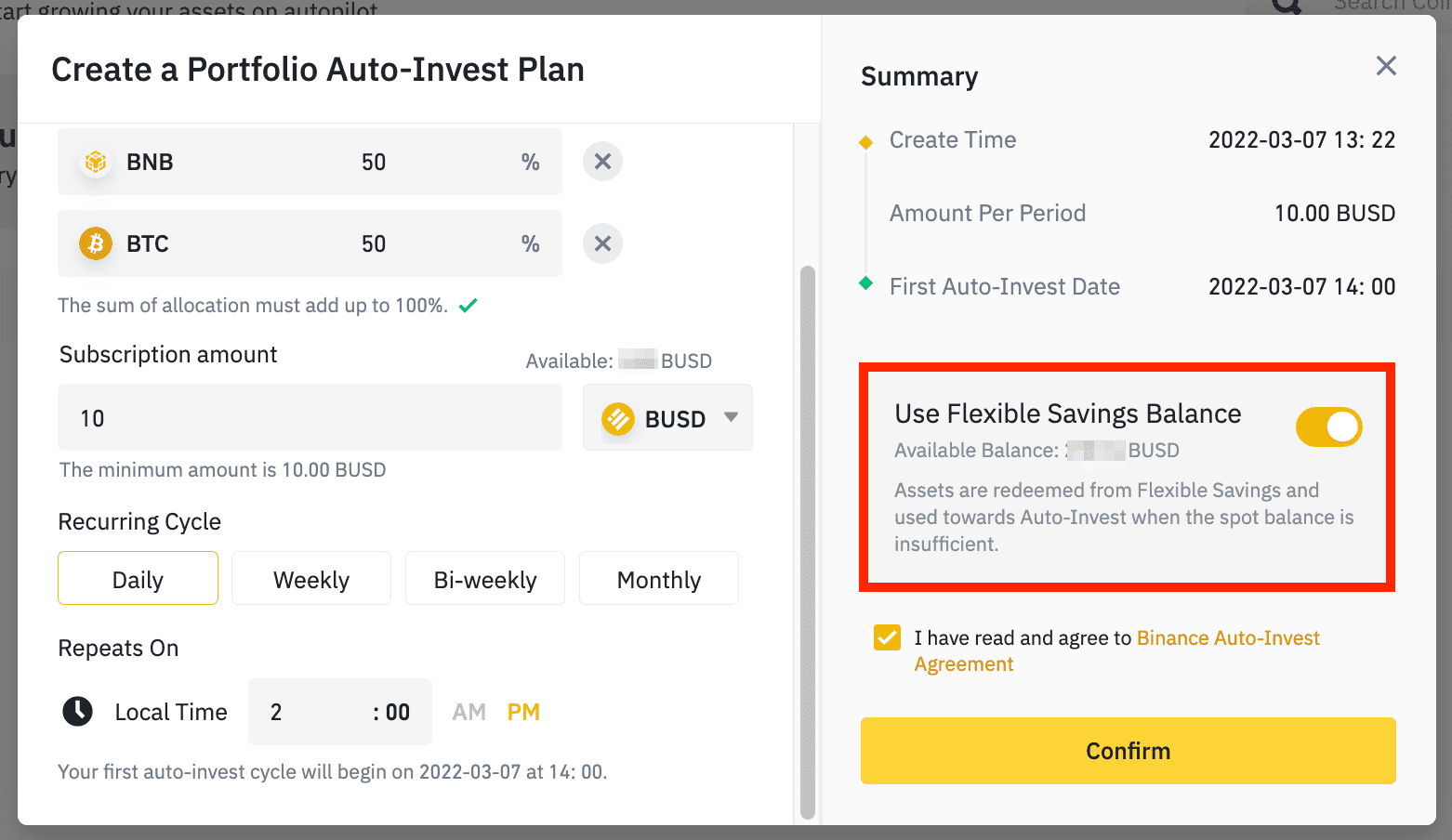 Auto-Invest plans can be adjusted, stopped, or deleted at any time. Therefore, investors can set up a plan in a flexible, reasonable way according to the general trend of the market to optimize profits.
Withdraw cryptocurrency at any time
Auto-Invest combines regular trading features and Flexible Savings. Therefore, investors enjoy all the benefits of both of the above features, especially withdrawal feature at any time of Flexible Savings. This is the cryptocurrency trading solution that minimizes risk possible.
>>> Related: What are the transaction fees on Binance? 
How to set up auto-invest function
Step 1:
Log in to your Binance account and then press Earn → Auto-Invest.

Or you can open the Binance app, press More → Auto-Invest.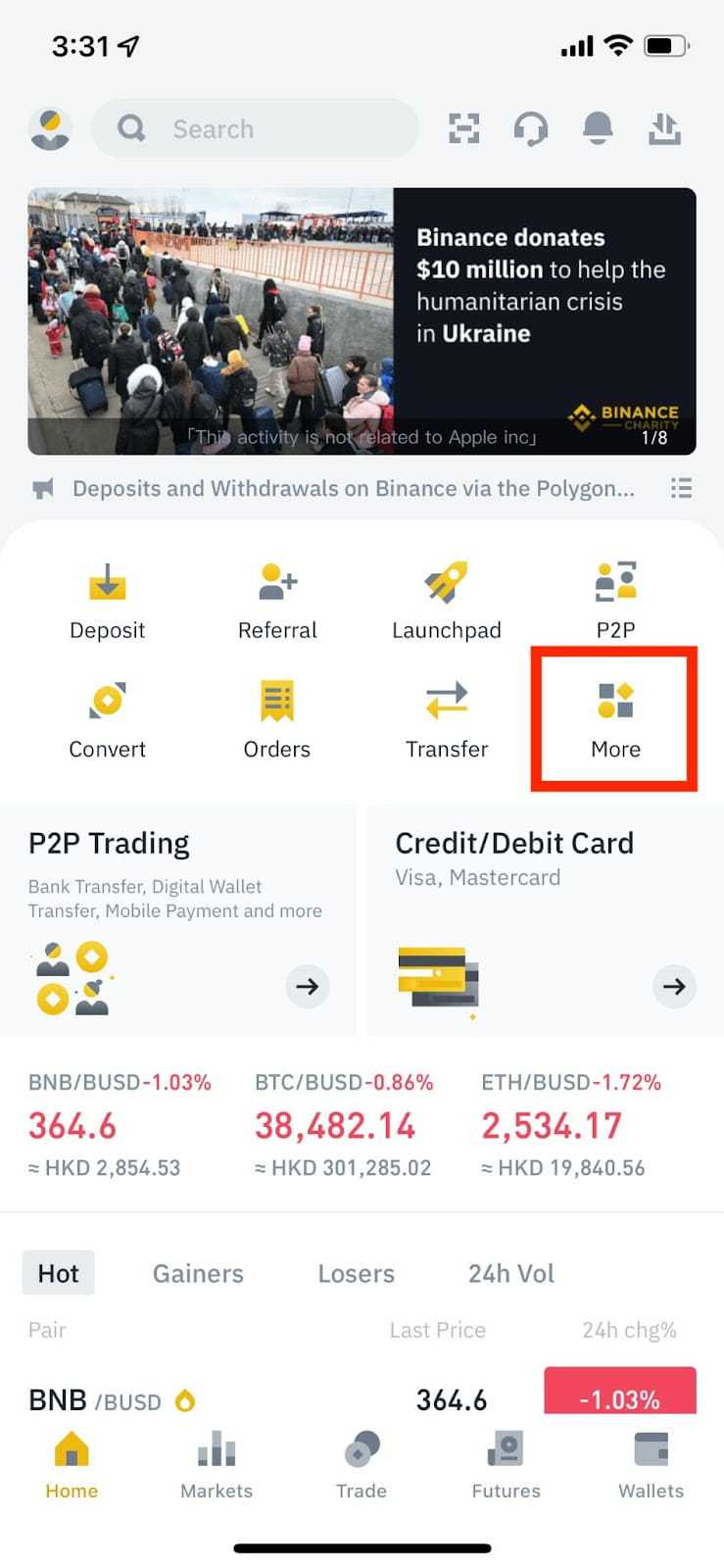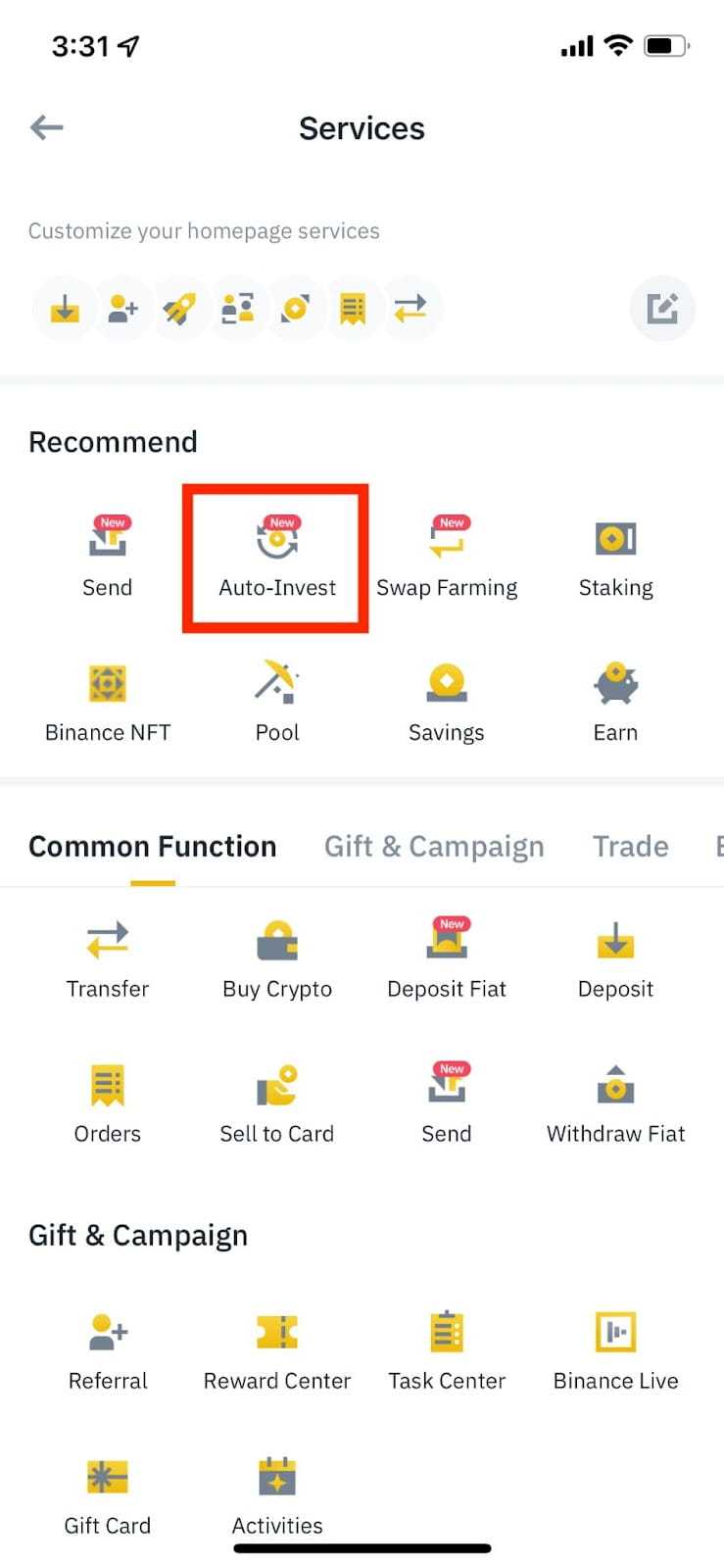 Step 2:
Select the time frame of the coin to check the simulated ROI or tap the chart icon to see the historical performance of that currency.
When cryptocurrencies used for investments appear, choose [Create a plan] to buy one or more cryptocurrencies in portfolio.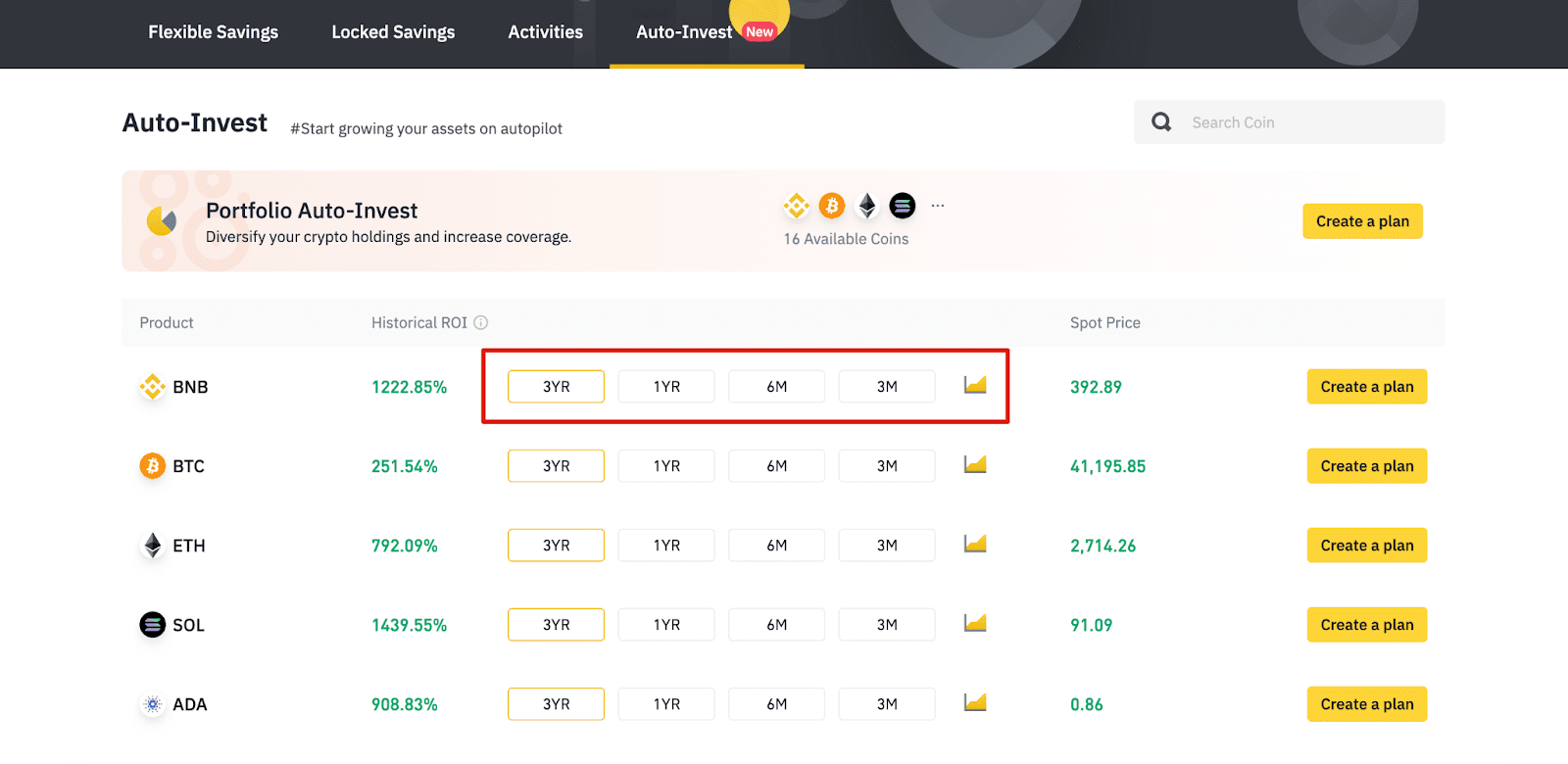 Step 3:
Tap on [My Auto-Invest Plan] to see current investment plans.
Press [Go to Earn Wallet] to manage the investment plans. automatically.
Press [Go to History] to see the history of auto-invest forms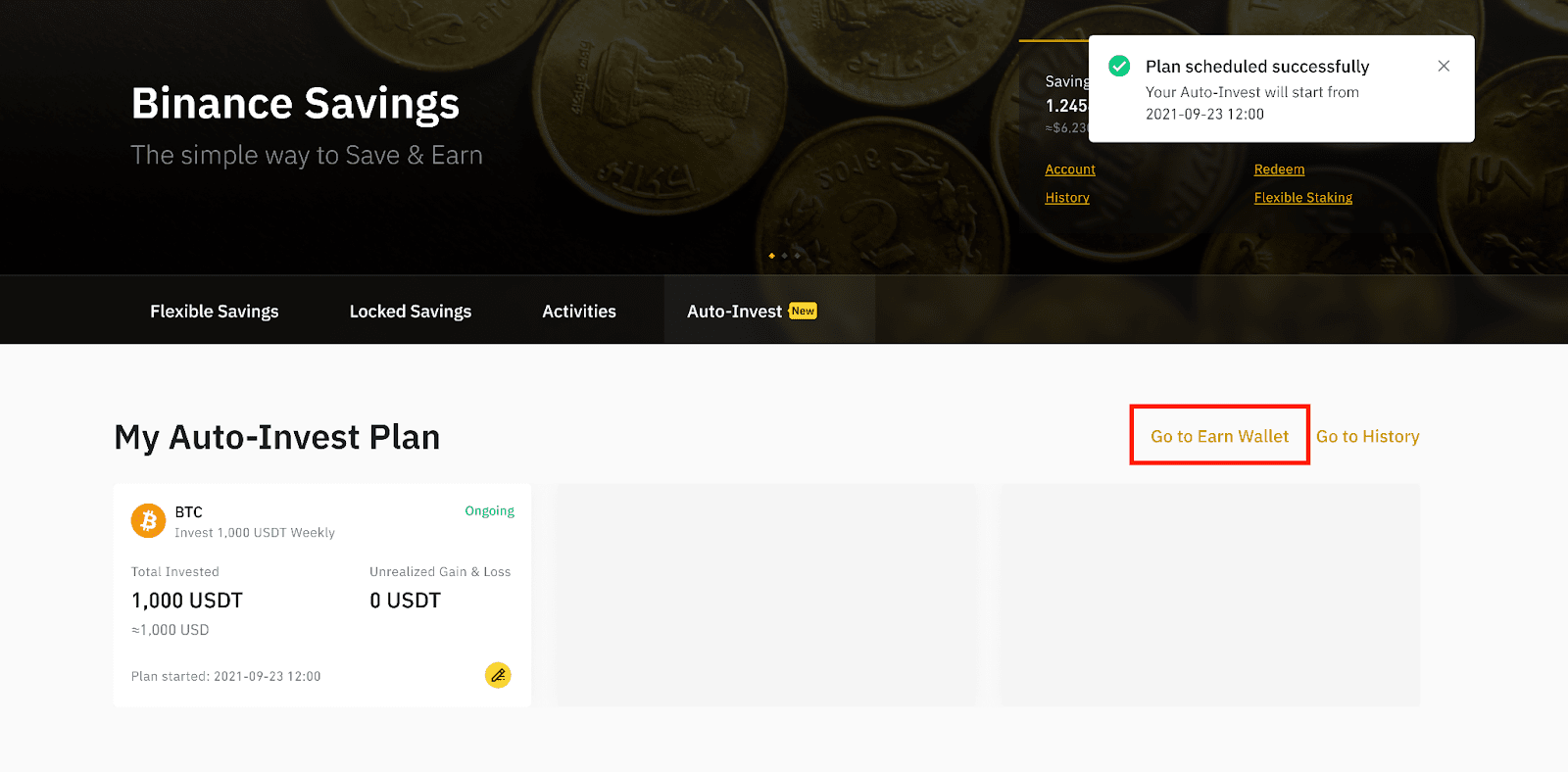 Step 4:
Press [Auto-Investment Plan] to see all investment plans.
Press the [On/Off] button to pause or continue a plan.
Click [Edit] to edit the data of the investment plan (e.g. frequency, quantity, etc.)
Tap [Remove Plan] to permanently stop the auto-invest plan of that currency.

Step 5:
Press [Auto-Invest History] to see how much cryptocurrency has been purchased.

Conclusion
Whether it's a new investor who enters the cryptocurrency market and is interested in passive income or an experienced HODL-er, Auto-Invest is always a worth considering suggestion.
Besides, auto-invest is also an effective tool to minimize risks from market fluctuations in the short term and establish a stable cryptocurrency portfolio in the long run. In short, investors can apply DCA and accumulate assets to increase their funds.