Arabic
Bengali
Chinese (Simplified)
Dutch
English
French
German
Hindi
Indonesian
Italian
Japanese
Korean
Malay
Persian
Portuguese
Russian
Sindhi
Spanish
Thai
Turkish
Urdu
Vietnamese
Now, you can transfer NFT from your MetaMask wallet to the Binance exchange in just 2 easy steps.
Step 1: Connect your wallet to Binance
1. Go to Binance NFT and log in to your account. Tap [User Center] and select [Deposit].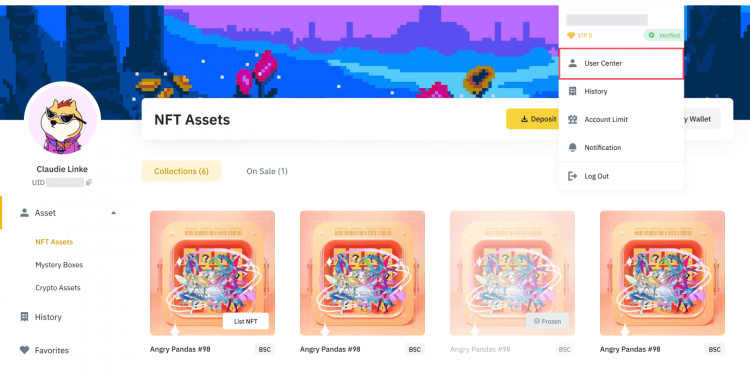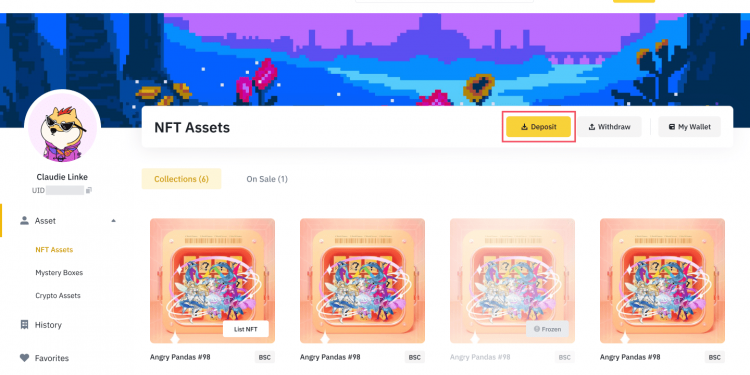 2. You will be redirected to [Connect Wallet]. Select the network of the wallet and tap [Confirm].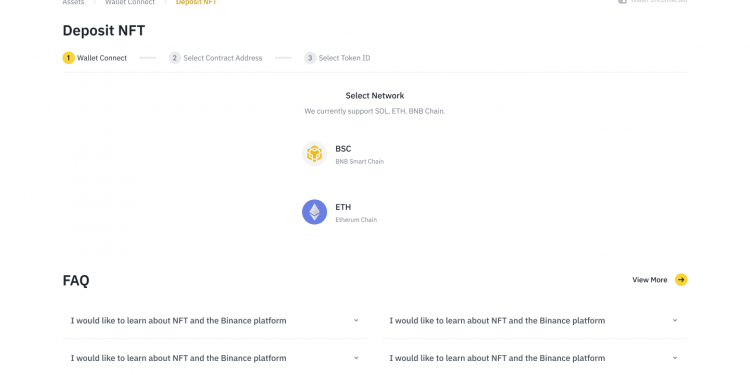 3. Next, tap [MetaMask]. Note that you must choose a compatible network. Otherwise, your property may be lost and cannot be restored.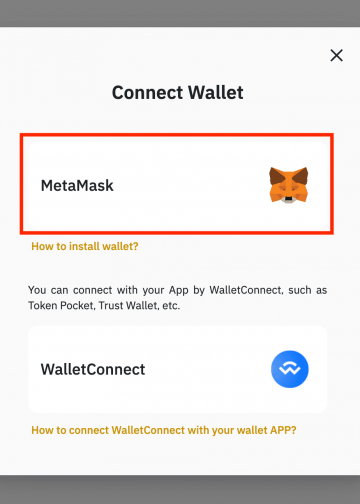 4. You'll see a window appear from the MetaMask extension. Select the account you want to connect to Binance NFT, and then tap [Sign].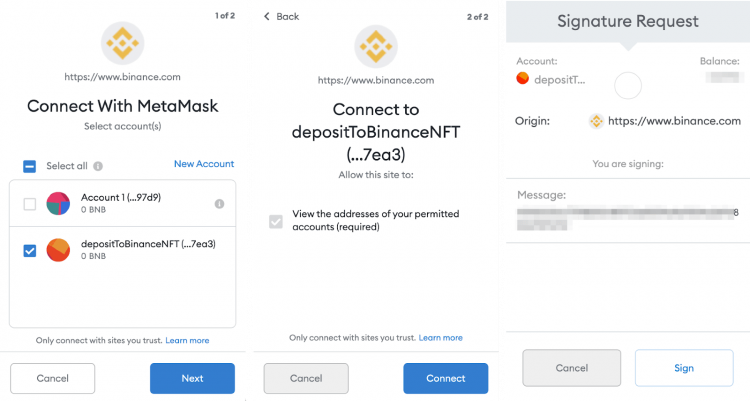 5. After the account is connected, you will be redirected to this page. Tap [Deposit NFT].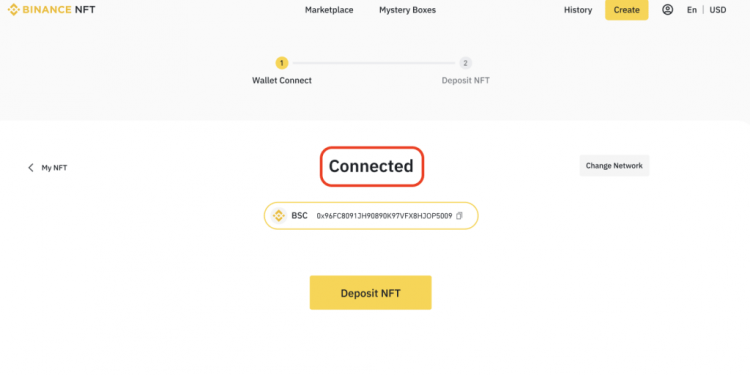 Step 2: Deposit NFT on Binance
1. Paste your asset NFT contract address into the [Contract Address] section and press [Confirm] to load the NFT.
You should not enter the address manually.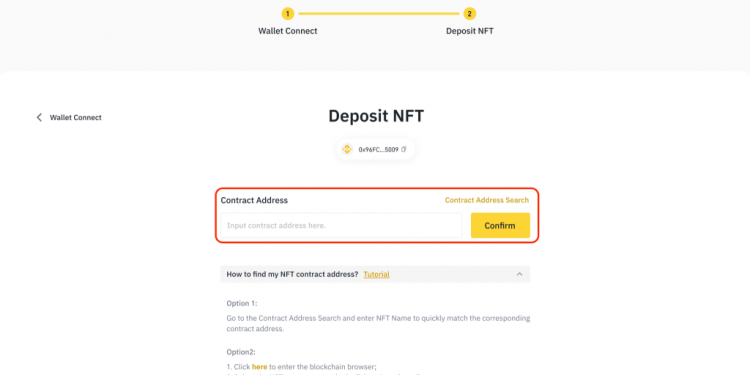 2. After verifying the contract address, you will see your NFT. Select the NFT you want to deposit and tap [Confirm Deposit].
Note that your NFT contract address needs to be approved before you can enter that address into the Binance NFT market.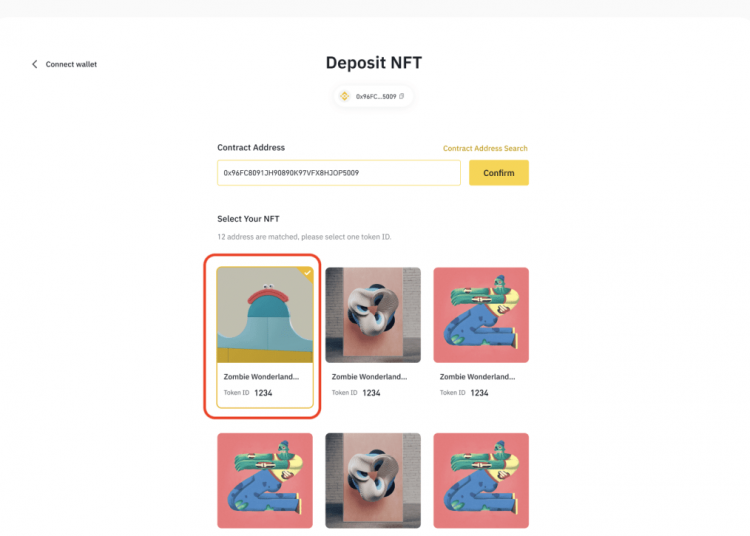 3. You will see a window appear from MetaMask. Set the Gas fee for the deposit and tap [Confirm].
After completing this process, you will find the loaded NFT in the [Account] section – [NFT Assets] and you can list it for sale.
>>> Related: How to register and verify Binance account update 2022