Arabic
Bengali
Chinese (Simplified)
Dutch
English
French
German
Hindi
Indonesian
Italian
Japanese
Korean
Malay
Persian
Portuguese
Russian
Sindhi
Spanish
Thai
Turkish
Urdu
Vietnamese
This article will give you detailed instructions on how to recover crypto transferred to the wrong network on Binance safely and quickly in a few steps.
Wrong transfer problem of ERC-20 (such as ETH) using Binance Smart Chain (BSC) or sending BEP-20 tokens via the Ethereum network is one of the common errors in the transaction process for newcomers:
Scenarios 1: The cryptocurrency wallet you mistakenly transferred supports both BSC and Ethereum.

Scenarios 2: The cryptocurrency wallet you mistakenly transferred only supports BSC or Ethereum.

Scenarios 3: You transferred to a custody wallet or another cryptocurrency exchange.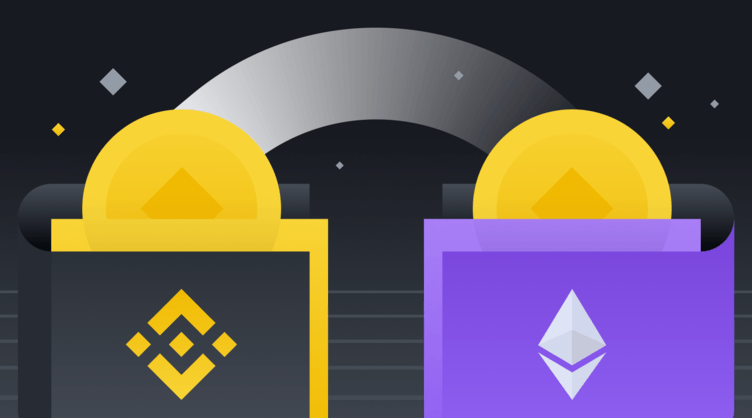 How to recover crypto transferred to a wallet that supports BSC and Ethereum
You will have no problem finding your token in a cryptocurrency wallet that supports both of these token formats. Check each network's token transfer list if you don't see your cryptocurrency.
For example: MetaMask has an [Add token] button that allows you to see all available funds.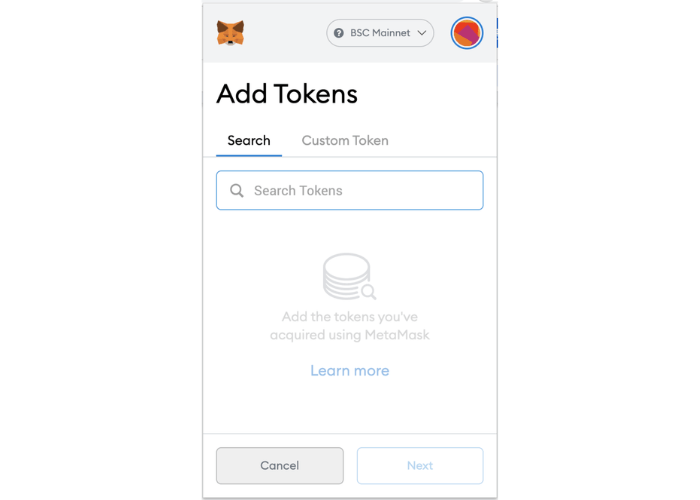 If the coin doesn't appear on the list, you have to enter the token contract into your wallet. There are two ways to recover crypto to original blockchain: Binance Bridge or the manual method.
Binance Bridge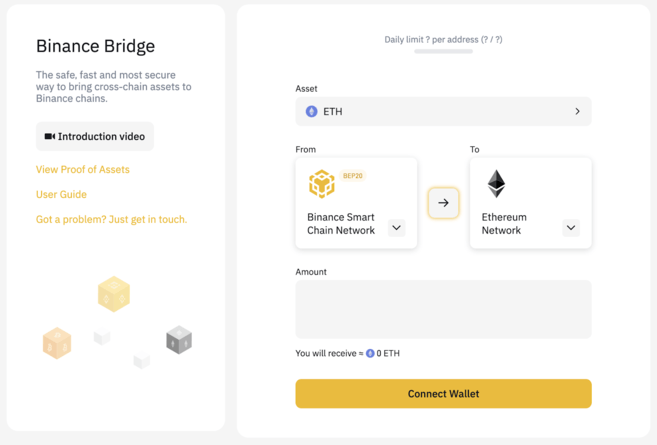 Binance Bridge is a cross-chain bridging service which help you to convert your assets between blockchains. You just need connect the MetaMask wallet or Binance Chain wallet and proceed to the conversion. Remember that you will need BNB for BSC gas fees or ETH for Ethereum gas fees.      
Manual method
Manual method requires sending your cryptocurrency back to Binance. The deposit network in your Binance spot wallet must correspond to your blockchain. When your token has been returned, you can send it back to your external wallet correctly. In this example, Wikibinance will convert Binance-Peg ETH (BEP-20) back to ERC-20 ETH. Make sure that the wallet from which you are sending has BNB available to charge gas fees.
Step 1: Log in to your account, on the crypto withdrawal page, select ETH and the deposit network is BEP-20 (BSC). Binance will not be able to recover your holdings in case you deposit to the wrong network.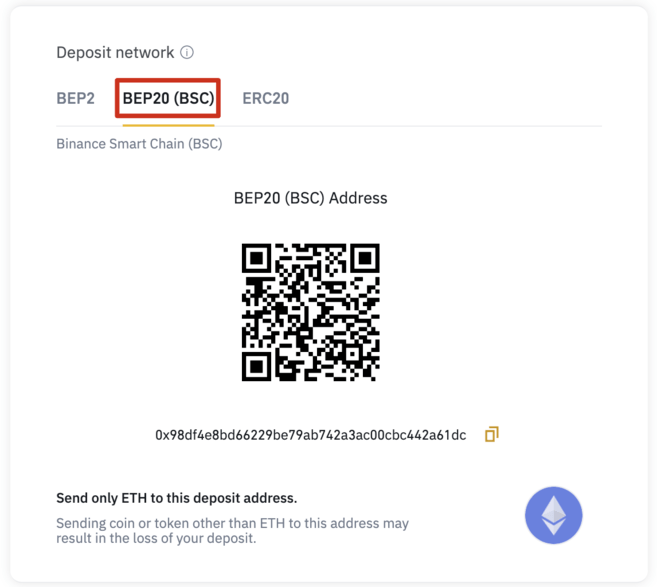 Step 2: When ETH has been returned to your Binance account, withdraw it to an Ethereum supporting wallet and choose Ethereum (ETH) ERC20 as your transfer network. Congratulation! Your holdings have been safely transferred to the right blockchain in your external wallet.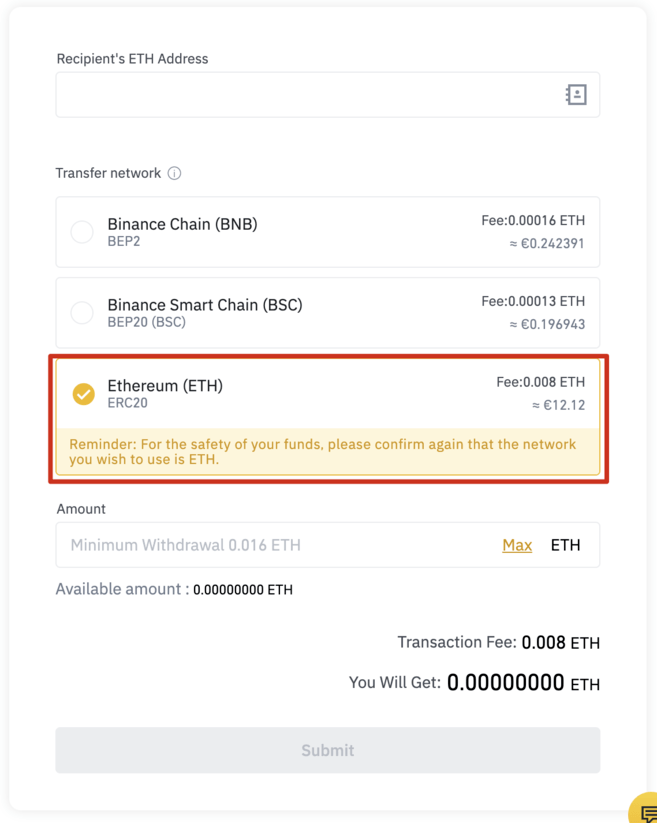 How to recover crypto from a wallet that only supports BSC or Ethereum
In this case, you'll need to enter a Private key from your wallet into a new wallet that supports both BSC and ETH. You can choose either seed phrases or your private key according to the supported wallet.
Enter a private key
When you enter the private key of one wallet into another wallet, you have ability to access to the funds associated with that private key, even if you are using another wallet.
Simply put, it provide access to the external wallet from another app. Keep in mind that custodial wallets usually won't have this option because they don't give you a private key.
You can select one of the most popular wallets such as MetaMask, Trust Wallet, Math Wallet, SafePal and TokenPocket. In this example, Wikibinance will use the MetaMask extension on Google Chrome and try to retrieve the ETH amount mistakenly sent to BSC. 
Step 1: Download a Metamask wallet on Android or IOS, then create a new wallet. If you already have one, go to your MetaMask wallet.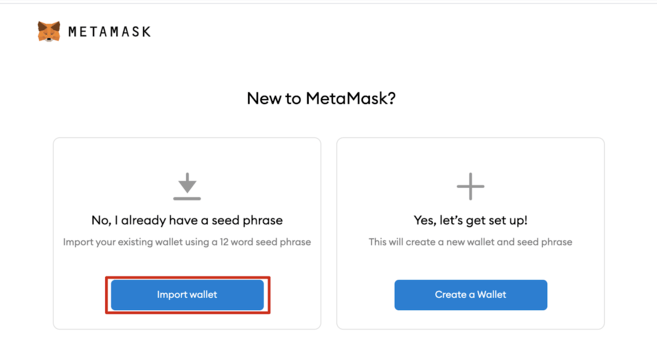 Step 2: If you're creating a new account, you have capability to import seed phrases from your old wallet. 
Step 3: If you already have an account, tap on the MetaMask extension pin right on the browser, then the information about your account will be available at the top right corner.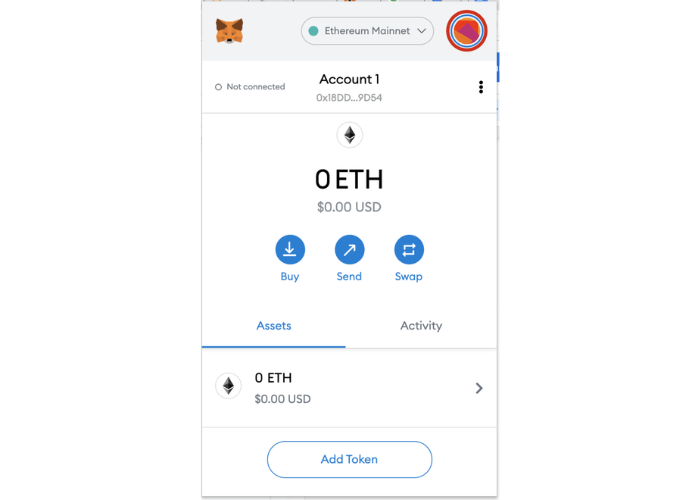 Step 4: Tap [Import Account], and then type [Private key] from your wallet with the wrongly transferred ETH amount. Then, tap [Import] to finish. You can also upload a JSON file.
Step 5: Next, you'll need to add a BSC network to your MetaMask account manually. Click on MetaMask, and then hover to the top center of the drop-down menu. Tap [Custom RPC] at the bottom of the list.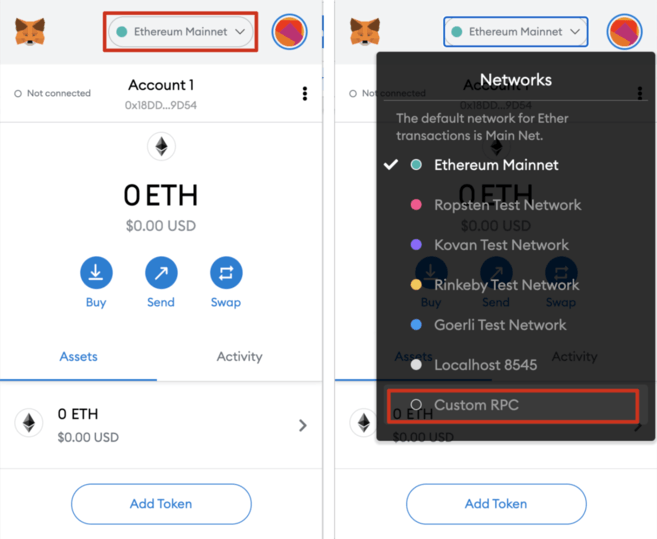 Step 6: At this point, you need Remote Procedure Call (RPC) URL to connect MetaMask to the Binance Smart Chain network. This URL allows MetaMask to query information from BSC's blockchain and fulfill transaction requirements.
Fill in the following information in the respective fields and click on the [Save] button at the bottom.
Network Name: BSC Mainnet
New RPC URL: https://bsc-dataseed1.binance.org/
ChainID: 56
Symbol: BNB
Block Explorer URL: https://bscscan.com/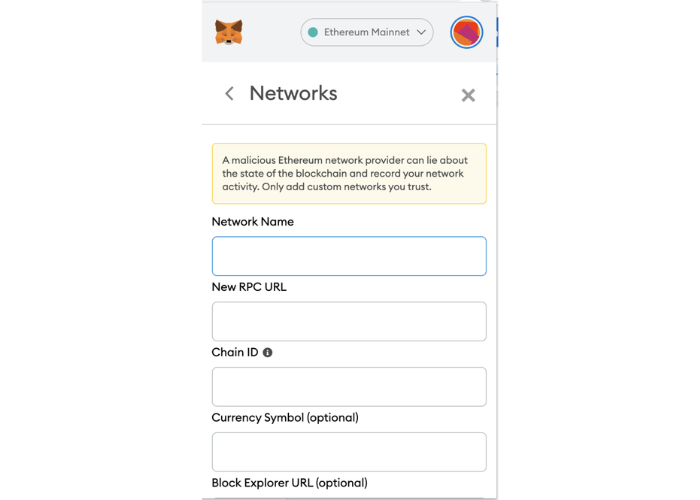 Step 7: Now, add the token to your MetaMask wallet so that the BEP-20 support wallet can scan the lost token. You can find a list of tokens and token contracts on BscScan. For ERC-20 ETH sent to BSC, tap [Binance-Peg Ethereum Token (ETH)] to find the contract of this token form. 

Step 8: Copy the token contract to prepare for the next step. There will be many relevant parameters appearing. However, you will only need to pay attention to its 2 basic parameters including: Contracts and Decimals.

Step 9: Select [BSC Mainnet] from the drop-down list, tap [Add Token], and then select [Custom Token].
Step 10: Enter the contract address of the token, the initials of the token and decimal amount for precision. For the eth example, we can enter:
Token Contract Address : 0x2170ed0880ac9a755fd29b2688956bd959f933f8
Token Symbol: ETH
Decimals of Precision: 18
Tap [Add Tokens] to confirm.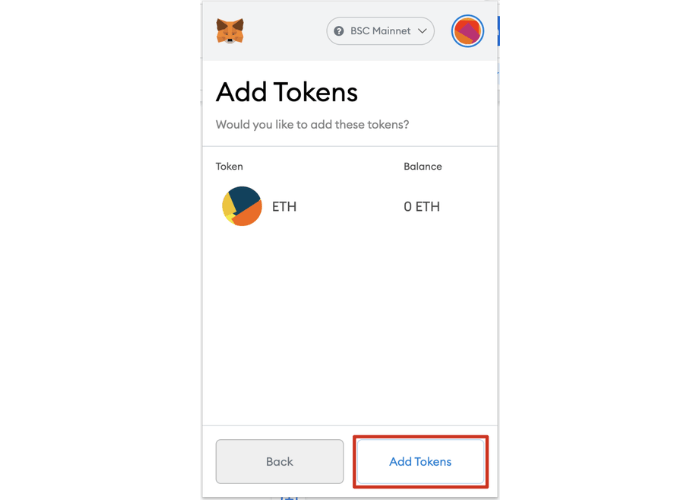 Step 11: You'll now see your lost ETH token in your wallet balance. You have the option to send it back to the BEP-20 wallet on your Binance account. Or you can also use Binance Bridge and MetaMask to convert your token to ERC-20 if you want.
How to recover crypto from a custodial wallet or another exchange
You need contact the wallet provider or the customer service to ask for their support in case you transfer to a custodial wallet without BEP-20 support or another cryptocurrency exchange.
Some custody wallet providers will likely support you for a certain fee or give you access to private keys. You can then enter this Private key into a BSC-supporting wallet. However, in fact, most cryptocurrency storage places, including exchanges, will not be able to provide private keys for you.
Therefore, if you transfer tokens to the wrong blockchain network, Binance can't help you recover your holdings.
WikiBinance hope that this article will help you recover crypto transferred to the wrong network on Binance. If you have any questions, please leave a comment below, we are willing to answer.
>>> Related: Binance registration guide update 2022.