Arabic
Bengali
Chinese (Simplified)
Dutch
English
French
German
Hindi
Indonesian
Italian
Japanese
Korean
Malay
Persian
Portuguese
Russian
Sindhi
Spanish
Thai
Turkish
Urdu
Vietnamese
What is an Initial DEX Offering (IDO)?
The Initial DEX Offering, also known as IDO, is a new approach to the crypto fundraising that projects raise funds from decentralized communities to attracts investors into their ecosystem.
To put it simply, Initial DEX Offering means that a project launches a coin or token via a decentralized liquidity exchange. It allows traders to swap, distribute tokens, including cryptocurrencies and stablecoins depending on liquidity pools. For example, USDT/ETH is a liquidity pair.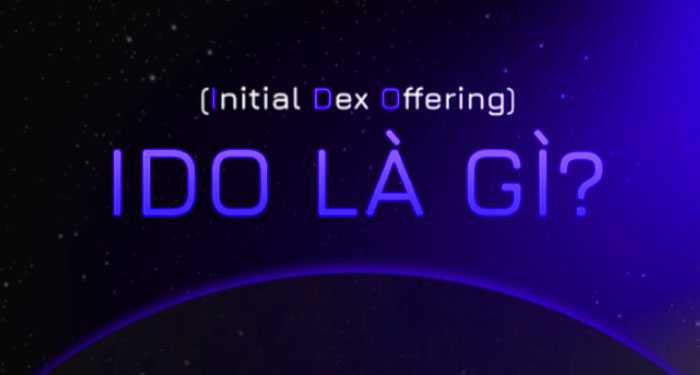 Initial DEX Offering is better version than other common cryptocurrency fundraising schemes such as Initial Coin Offerings (ICOs), Security Token Offerings (STOs) and Initial Exchange Offerings (IEOs). With better liquidity, IDO is a great choice for new projects and startups want to launch tokens by avoiding pre-mines and make an impact on community.
The Mastercoin ICO was the first ICO in July 2013. In 2014, Ethereum raised funds by selling tokens and it raised 3700 BTC in first 12 hours. This was approximately $2.3 million at the time.
The IEO was first held on April 17, 2019 and was launched on Idax, BitFoex, Bit-Z and Bit-M exchanges. Meanwhile, in June 2019, Raven Protocol made an announcement that it would launch his IDO to be listed on the Binance DEX.
Successful projects start with IDO?
Raven Protocol IDO
This is a decentralized and distributed deep-learning training protocol of deep neural networks. It made an effort to provide low-cost solutions, the Raven Protocol is rapidly adopting blockchain to transform every industry and modern machine dominated by major corporations. With the native Raven token support, contributors are rewarded for sharing computing resources, and utility tokens are used to train Al.
Universal Market Access Protocol IDO
Another successful launch of the IDO project is the Universal Market Access Protocol (UMA). DeFi developers create synthetic assets on Ethereum, which are collateral-backed tokens of varying value. In April 2021, it launched its token sale through the Uniswap decentralized exchange with a starting price of $0.26 per token. To get to this price, UMA had to invest $535,000 worth of Ethereum in a newly created liquidity pool.
However, it should be noted that because token pricing on Uniswap works on a link rather than an order book, the price of UMA tokens rises rapidly as investors line up to buy tokens. . As a result, traders tried to stay ahead of others by paying higher gas costs, which caused UMA's token price to increase by more than $2 after its launch. It eventually settled at just over $1, with some of its buyers complaining that they bought at a higher price than previous investors. However, this highlights the problem with Uniswap rather than UMA. Despite this initial setback, UMA now has a market capitalization of over $1.5 billion, with one token valued at over $25 billion.
IDO SushiSwap
Another similar example is SushiSwap, a decentralized cryptocurrency exchange built on Ethereum, and it is trying to replace Uniswap as the most popular decentralized exchange. In September 2021, SushiSwap users reportedly moved more than $1.14 billion of Uniswap's locked crypto assets to the SushiSwap platform It is worth mentioning that instead of issuing an ICO for SushiSwap, the platform rewarded liquidity providers (LPs) on Uniswap by placing their LP tokens on SushiSwap. Because of this users were rewarded with SUSHI tokens. During the first 2 weeks of SushiSwap, 1000 SUSHI tokens were issued each Ethereum block, about every 12 seconds for users of their Uniswap LP tokens on SushiSwap's original protocol.
Why do we need IDO?
As ICOs and tokens grew in popularity in 2017, raising around $4.9 billion, many projects are trying to solve problems using blockchain. Although many people succeed, they also have many failures with a number of problems: third-party discrimination, vulnerability to theft. Given the decentralized nature of Initial DEX Offering, this new fundraising model attempts to solve the problems of ico while adding new possibilities to the crypto market. By crowdfunding with Initial DEX Offering, entrepreneurs can launch a number of Blockchain products that go beyond those with malicious third-party influencers. In addition, funds from buyers and token holders are instantly secured to their wallets and private keys. IDOs have many obvious advantages over ICOs and IEOs.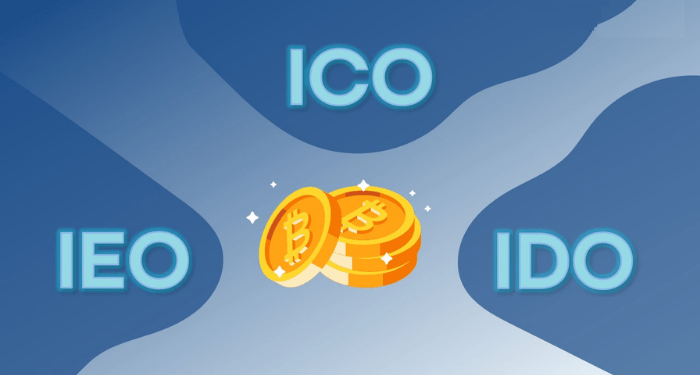 When raising capital for a project through an IEO or ICO, projects must first pay an exchange fee and wait for a project to receive the exchange's approval before proceeding with the listing. With IDO, projects don't have to pay high fees and don't need anyone's permission as it is a completely decentralized form of offering.
In addition, instead of waiting for the exchange to approve the project, community members have a voice as the reviewers of projects and tokens, which opens the door to small projects and large collaborations. Compared to IEOs and ICOs, IDOs provide instant access to liquidity and trading. In addition, IDO helps streamline users by providing secure wallets and integrated trading platform support in a single interface. Initial DEX Offering can also support multiple wallets, which simplifies the user experience.
What's the future of the IDO?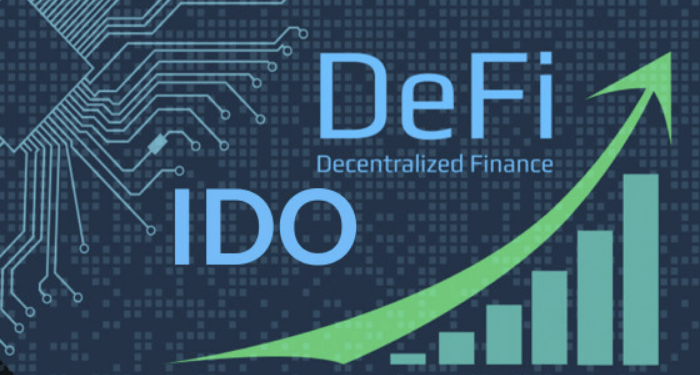 IDO is a simple way for crypto projects to distribute their tokens. However, with IDO, a decentralized exchange means that there is still a lack of control mechanisms. When it comes to fundraising, it is important to have some form of control to eliminate token price changes or have KYC regulations, which are noted in IEOs, ICOs, and STOs.
Another improvement to focus on is scalability. Currently, only Decentralized Finance (DeFi) projects can raise funds through IDO. However, this does not mean that other projects cannot use this form of crowdfunding. Of course, for these projects to succeed, they need interest from DeFi users to invest in the project's tokens.
Why does IDO need to do to go further in the future?
Why? Simply because using the DeFi platform is a bit confusing, it can be a stumbling block for the average crypto trader. Another innovation will be to raise awareness and education about DeFi as the industry evolves. Another factor to consider is that despite the growing interest in IDO, CEX exchanges like Binance or Coinbase still control the market. Investors will certainly be more interested in which coin Coinbase will list than when the next IoT whitelist will take place.
Of course, this will most likely change as awareness of decentralized exchanges (DEX) grows. The future of IDO may be bright, but more awareness is needed. Furthermore, DeFi users represent only a small portion of the market. Therefore, while the IDO is not likely to replace ICOs or IEOs anytime soon, it has introduced a new crowdfunding model that has gradually improved.
>>> Learn more about Binance: How to register and verify Binance account update 2022