Arabic
Bengali
Chinese (Simplified)
Dutch
English
French
German
Hindi
Indonesian
Italian
Japanese
Korean
Malay
Persian
Portuguese
Russian
Sindhi
Spanish
Thai
Turkish
Urdu
Vietnamese
What is BUSD?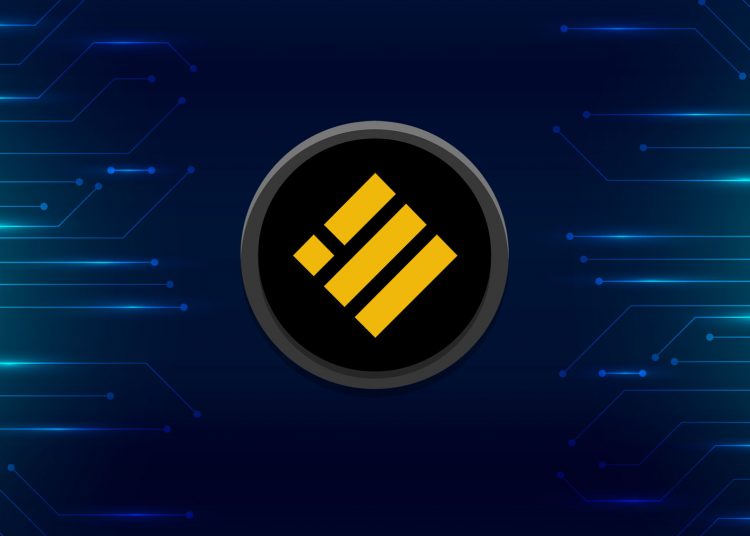 BUSD is a combination of Binance (B) and U.S. dollars (USD) to create a new stablecoin called Binance USD, also known as BUSD. Binance USD (BUSD) is a stable currency secured by fiat currency, anchored at a rate of 1:1 against the USD and issued by Binance (in partnership with Paxos), approved and regulated by the New York State Department of Financial Services (NYDFS), BUSD's Monthly Audit Report can be viewed from the official website. Launched on September 5, 2019, BUSD aims to combine the stability of the dollar with blockchain technology. It is a digital fiat currency, issued in the form of ERC-20 and supports BEP-2. Paxos released BUSD on the Ethereum blockchain. In addition, Binance also offers Binance-Peg BUSD tokens on the BNB Chain. Binance created BUSD (BEP-20) by keeping BUSD in an Ethereum blockchain address and minting the pegged BUSD token, each of which corresponds to a BUSD token stored by Binance. Holders of BUSD (ERC-20) and BUSD (BEP-20) can swap their tokens between blockchains depending on their needs. This can be done on the Binance exchange (when withdrawing funds) or through Binance Bridge.
How does BUSD work?
BUSD's price-keeping mechanism is relatively simple compared to other stablecoins. Each BUSD can be exchanged for $1 in the reserve fund. By sending your BUSD to Paxos, they will burn your tokens and give you fiat money. This mechanism keeps BUSD's supply and reserves at a constant 1:1 ratio. Whenever busd prices start to fall below $1 per 1 BUSD, arbitrage traders will buy BUSD in bulk. Even a price of $0.98 can give them the opportunity to make a profit. After purchasing a large amount of BUSD, arbitrage traders can then convert BUSD tokens into fiat money through the Paxos platform. The increase in demand for BUSD will naturally increase the token price by up to $1, restoring the 1:1 price.
Cases of use of BUSD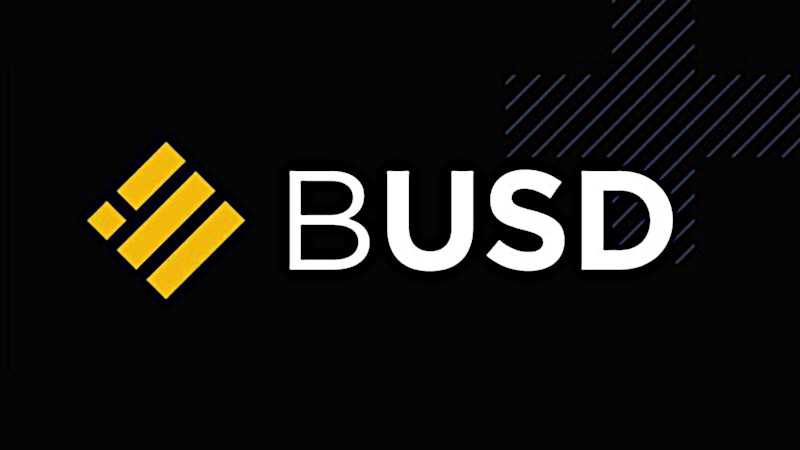 Binance USD can be used in many cases, playing an important role in digital transactions and DeFi systems. Firstly, it is possible to trade BUSD with more than 48 currency pairs, each of which is valued in dollars and is available everywhere in the world. Users will find an alternative to fiat currency in BUSD, as you can exchange it for a ratio of 1:1 to the dollar. With a near-zero fee, this currency is a great alternative to any currency anywhere, anytime in the world. Second, BUSD's flexibility is not limited to real-world assets. You can exchange it instantly for other popular stablecoins on a 1:1 basis without paying a fee. And as an ERC-20 token, BUSD is capable of interacting with several platforms and can easily integrate with some DApps and smart contracts. Moreover, with BUSD, users can make money passively or proactively. Users can store BUSD in their wallet and keep it, covered their bet risk against the volatility of accumulated digital assets, or they can trade with it on the Binance market. Binance continues to build new features for the BUSD coin. It is increasingly flexible with features such as Binance Margin Trading that allow BUSD to be used as collateral for loans. The addition of some loan products is allowing users to send BUSD and earn interest rates of up to 15% annually.
Advantages and disadvantages of BUSD
Advantages
Backed by USD and use it as collateral

Will not face liquidity impairment events or any other market risks

It is the only cryptocurrency that accepts scrutiny from financial management institutions.

It is the only electricity bill identified by financial institutions and audited by international accounting firms.

Integrate some resources from digital exchanges and wallets

When running on the FCB Financial Blockchain, BUSD is set to have efficient, fast, safe and reliable services.

Busd issuance and acquisition is immune to liquidity and pricing constraints

Comply with anti-money laundering and anti-terrorist financing laws

The burning and minting is based on smart contracts, bringing transparency
Disadvantages
Not the most ideal for trading as Binance USD is a stable currency

Available only on Binance and Paxos
What's the difference between BUSD and other stablecoins?
First of all, BUSD is part of a portfolio of stablecoins backed by fiat money. In addition, there are other stablecoins backed by cryptocurrencies, which use crypto assets to secure, typically DAI. There are also algorithmic stablecoins without any mortgages. These projects try to control the supply of stablecoins with algorithms to create and burn tokens. So, how is BUSD different from other stablecoins guaranteed by fiat money? The main point is that Paxos always publishes audit results regularly. This is to ensure that U.S. dollar reserves consistently match 1:1 with BUSD supply. Accounting firm Withum conducts these audits to ensure BUSD is a regulated cryptocurrency. Not every project does this, and some legally backed stablecoins may not have the full reserves they claim. For example, the New York Attorney General has pointed out that Tether 's (USDT) reserves are not 100% guaranteed in fiat money. This discovery directly contradicts Tether's previous claims.
Where to buy BUSD?
There are several different ways to buy BUSD. You can find several options to buy BUSD on BUSD's landing page. Another option is that you can buy BUSD on the secondary market. Binance has many trading pairs including BUSD, as well as simple fiat money portals. You can trade cryptocurrencies and other fiat currencies on the exchange, or use a debit or credit card to buy BUSD. Another method is to access an AMM and swap one cryptocurrency or another token for BUSD in a liquidity tank. Alternatively, you can visit the Paxos website and convert U.S. dollars directly to BUSD. Paxos will take your fiat money, add it to the reserve and then mint new money for you. >>> Read more terms: What is Filecoin?