Arabic
Bengali
Chinese (Simplified)
Dutch
English
French
German
Hindi
Indonesian
Italian
Japanese
Korean
Malay
Persian
Portuguese
Russian
Sindhi
Spanish
Thai
Turkish
Urdu
Vietnamese
Cryptocurrency investor always makes an attempt to keep stablecoin safe, secure, and price-anchored. BUSD is an option worth considering as it is completely managed and licensed. Beside that, you don't incur any fee when trading four pairs of BUSD stablecoins on Binance.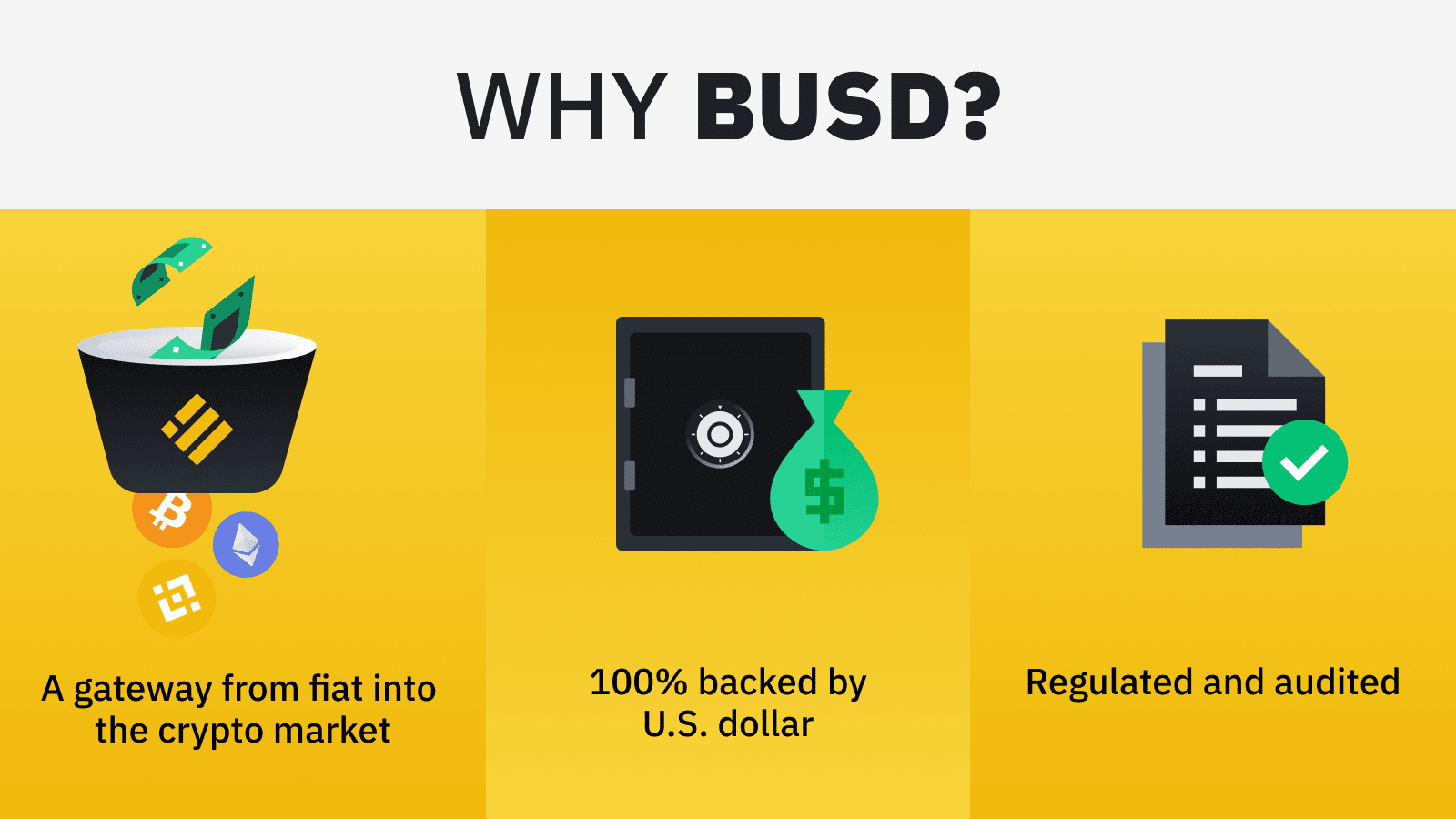 What is BUSD?
BUSD is a stablecoin which is backed on a 1:1 basis by US dollars. On September 5, 2019, Binance and Paxos announced to issue BUSD on the Ethereum Blockchain and then the New York State Department of Financial Services (NYDFS) had given their approval of the BUSD. Furthermore, Binance offers wrapped BUSD tokens (Binance-Peg) on BNB.
BUSD is designed to provide a stable market value with low volatility but also remains an on-chain asset. This saves time and energy after closing positions. However, this is not the only reason why more and more people are choosing BUSD.
The benefits of BUSD trading
Free maker fees for all BUSD trading pairs
Over 300 BUSD pairs spot and margin trading currently does not require maker fees for those who place orders on the order book.
Free trading for four BUSD stablecoin pairs
Binance and Paxos don't charge fees for the purchase or redemption of Binance USD. Users don't have to incur any trading fees when exchanging BUSD/USDT, USDC/BUSD, TUSD/BUSD and USDP/BUSD on spot and margin trading. 
High liquidity for BUSD trading pairs with newly listed tokens
BUSD serves as a liquidity bridge throughout the Binance ecosystem which is especially useful for newly listed tokens. It opens to new investment opportunities for those who holds BUSD.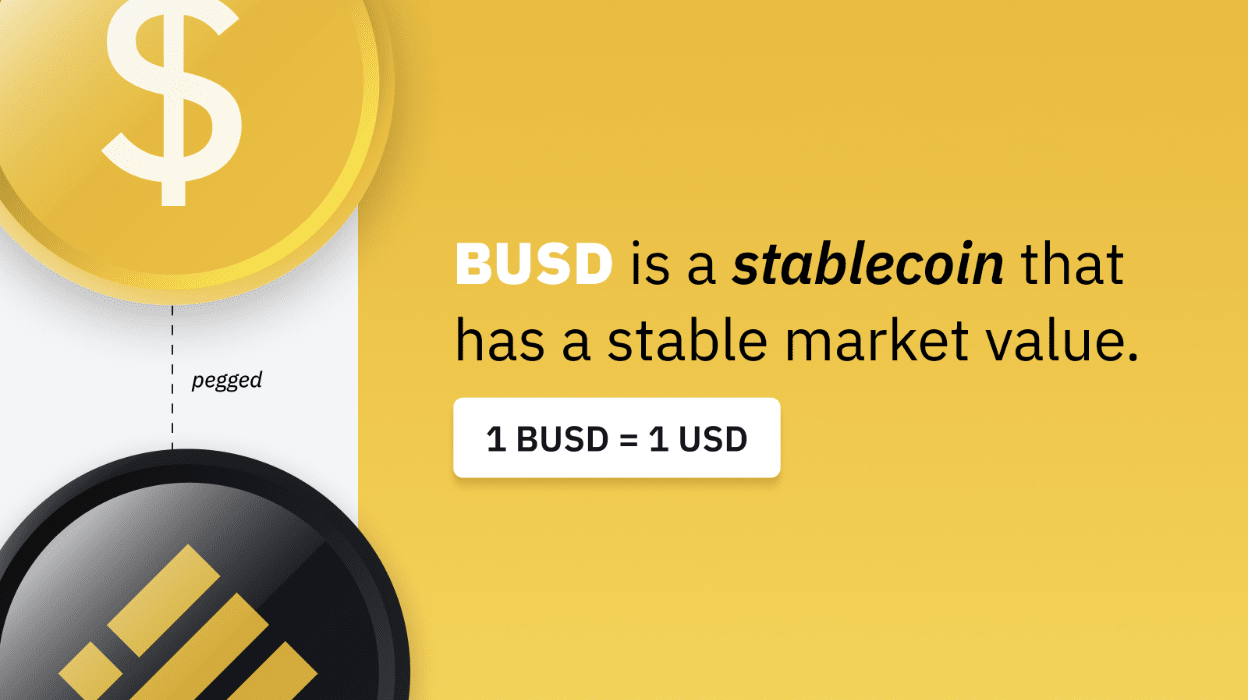 The benefits of holding BUSD
Get 10% APY with unique offerings on
Not only HODL stablecoins but you should also take advantage of them to earn APY through Binance. By making a BUSD deposit, you can access different levels of APY depending on your level of risk. Flexible Savings is a simple option for those who are holding BUSD to receive 10% APY. These products are easy to use via Binance Earn and allow you to earn more stablecoins even while you're sleeping.
Mining new tokens through Binance Launchpad using BUSD
Binance Launchpad regularly offers the latest, most innovative projects to the market through its deposit and receiving mechanism. By keeping BUSD, you can join in with just one click of the mouse and reach out to the market's latest token.
Buy NFT on Binance's NFT market
BUSD is the most practical way to participate in the NFT world. When you have BUSD in your wallet or Binance account, you've got access to the thousands of NFT's available to buy. Through Binance NFT, you can purchase digital collectible assets with BUSD holding.
Access to margin trading and Binance Futures
For more proficient traders, BUSD offers access to margin trading and Binance Futures. This stablecoin is the most versatile way to open new positions and start with leverage.
Participate in liquidity mining on Binance
With high liquidity, BUSD can also be used to provide liquidity. BUSD is one of the most commonly used tokens in liquidity pairs on the BNB Chain ecosystem. Whether you decide to provide liquidity via Binance or on DEX, you can always use BUSD.
How to buy and withdraw BUSD
BUSD stablecoin can be exchanged for dollars at a ratio of 1:1. Users can always exchange BUSD for $1. One of the easiest ways to make cryptocurrency is with a credit or debit card.
After registering on Binance, go to the "Buy Crypto with Debit/Credit Card" page. You can also trade remittances from your local bank through the SWIFT network. For each transaction, the deposit and withdrawal fee is $0 and $15, respectively.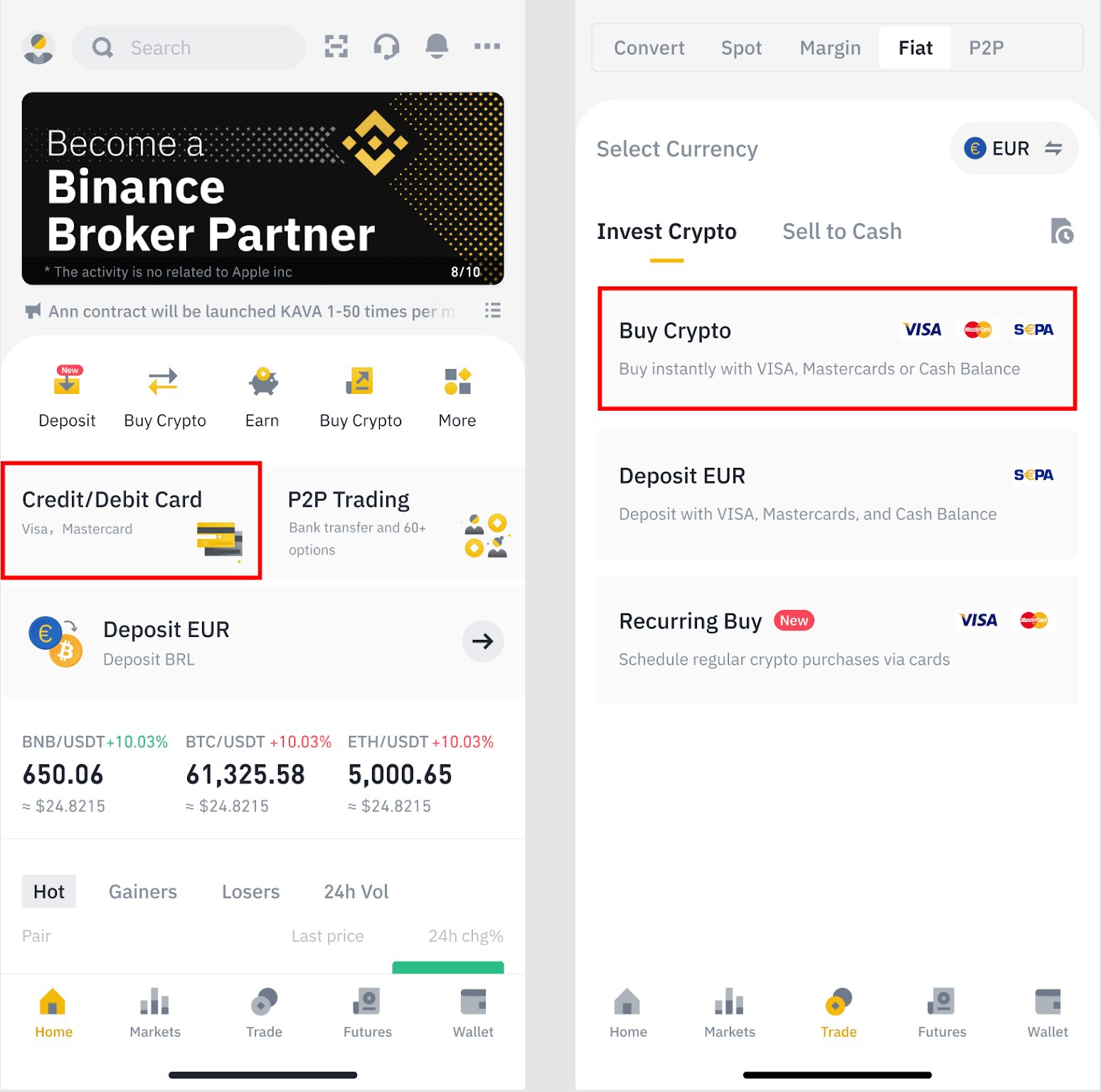 Withdrawal limits
The daily withdrawal limit is from $50,000 to $200,000 with different KYC levels. Each eligible user can increase their withdrawal limit by increasing the KYC level or submitting a reasonable request.
>>> Read more about Binance: A complete guide to register on Binance update 2022