Arabic
Bengali
Chinese (Simplified)
Dutch
English
French
German
Hindi
Indonesian
Italian
Japanese
Korean
Malay
Persian
Portuguese
Russian
Sindhi
Spanish
Thai
Turkish
Urdu
Vietnamese
History of Dogecoin (DOGE)
What is Dogecoin?
Dogecoin (DOGE) is a decentralized digital currency, based on litecoin's source code. In fact, DOGE is still very little used for trading but mainly used to give to those who share useful news, interesting stories online. The coin's name was inspired by the Meme Doge, an Internet meme that become popular in 2013. The original meme featured a Shiba dog with text written by comic sans font.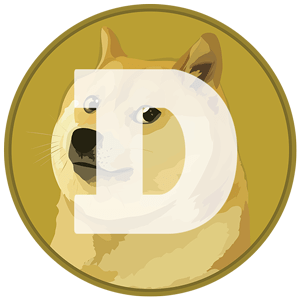 The founder of DOGE is Billy Markus, who initially thought that a "joke" cryptocurrency would be much easier to adopt than bitcoin. At the same time, Jackson Palmer, an Adobe employee, claimed that he had invested in Dogecoin and it would be a major phenomenon in the future with a post on Twitter (it has now been deleted).
Receiving adoption, Palmer created the dogecoin.com website. Markus accesses to website and then contacted with Palmer to make the idea of Dogecoin come true. Upon its launch, DOGE quickly become popular and spread across social media. Within a few months, DOGE had reached a market cap of millions of dollars.
>>> Related: Guide to register Binance account update 2022
The community initiatives
Perhaps it was the "lack of seriousness" nature of Dogecoin that brought it success. The coin used to compete directly with the big money giants. Up to now, DOGE makes an effort to be the 10th-largest cryptocurrency by market cap. DOGE's sky-high price has caught the attention of many investors and traders, but it's the community that keeps them going. That makes this cryptocurrency different.
The DOGE community is one of the healthiest communities. They know their currency doesn't have the potential to change the world like Bitcoin, doesn't have a tech platform as far-reaching as Ethereum, and doesn't have the financial resources to grow as high as DOT or DeFi. The DOGE has great influence on community with charitable contributions, a "tipping" system on sites like Reddit, where users can transfer small amounts of Dogecoin to reward content creators.
This spirit of sharing has spread to aspiring fundraisers. In 2014, they raised more than $30,000 worth of DOGE to help the Jamaican sled team qualify for the Sochi Winter Olympics, as the team did not have enough funds to go to Russia for the event.
Also in 2014, the community also launched two meaningful projects. Doge4Water raised more than $30,000 to drill wells in Kenya, and DOGE fans later funded NASCAR driver Josh Wise more than $50,000. To express gratitude, Wise painted the Dogecoin logo on his car.
"Dogecoin might be my fav cryptocurrency. It's pretty cool." Elon Musk, Tesla CEO tweeted on August 2, 2019,
According to a community poll, he was voted to be the CEO of this cryptocurrency.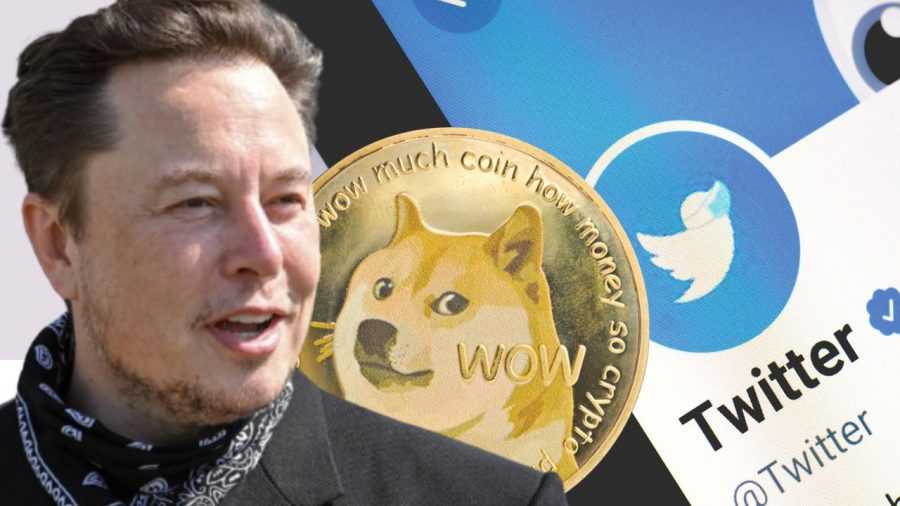 Price increase thanks to TikTok
In mid-2020, a viral video on the TikTok app have a great impact on doge prices to rise sharply. An user urged everyone to buy Dogecoin, who insisted that they would all become rich by buying DOGE and selling it when the price reached $1. This results in increase of Dogecoin's price more than 2.5 times compared to the previous week. However, this pump did not last too long, and the price of Dogecoin began to plummet after that.
This move can be considered as pump and dump scheme. It is illegal in traditional markets due to the danger to investors. A promoter who buys large amounts of assets first and boost price on greatly exaggerated instatements, that makes others suffer from the FOMO (fear of missing out). As a result, the price increases sharply (pump). After that, the speculator will sell the assets they hold, causing the market to plunge because of strong selling pressure. In the end, many investors experience huge losses.
How does Dogecoin work?
Dogecoin was created on a branch of Litecoin (LTC) called Luckycoin. However, there have been some significant differences between two protocols.
Blockchain
Similar to Bitcoin, Dogecoin uses blockchain, where blocks are associated with each other by Proof-of-Work. Participants install open source software into their machines so that they can be full nodes. For those unfamiliar with blockchain technology, this means that participants maintain a complete copy of the database (containing entire transactions).
This system is decentralized, since there is no executive administrator. Instead, users send information directly to each other and rely on cryptographic technologies to know whether peer-to-peer users are honest or not.
How to exploit and supply
With Proof-of-Work blockchains like Bitcoin, people experience a process called mining to create new cryptocurrencies. Participants had to prove to the network that they had done the job, like finding the answer to a complex puzzle.
The puzzle is solved by hashing the information until the user can provide an answer that the system validly accepted. This cannot be done manually, the user invests in computer power to find the answer.
A big difference between Bitcoin and Litecoin is that Litecoin doesn't use the SHA-256 hash function to mine. This is a deliberate decision. Litecoin is based on Scrypt, a Proof-of-Work algorithm against ASIC.
Simply put, the computers used to mine Bitcoin can not be used as computers and GPUs to mine Litecoin. Theoretically, this would make mining more decentralized. However, not long after, ASIC for Scrypt was launched.
As a descendant of Litecoin, Dogecoin inherited the Scrypt algorithm. However, in order to avoid competition and minimize security risks, Dogecoin developers have turned into a combined mining model, and Litecoin miners can simultaneously earn Dogecoin.
The Dogecoin mining sets a block time target of one minute and a block reward of 10,000 DOGE. There is no maximum total supply, and there are already more than 100 billion DOGE coins in circulation. Advocates considered the removal of the cap as a good chance because it encourages the consumption of cryptocurrencies and avoids early participants profiting unreasonably.
Why be careful when investing in DOGE?
Cryptocurrency investment experts have pointed out the factors that investors need to consider before investing in Dogecoin.
First, this is a meme coin, i.e. "made for fun"
Different from Bitcoin or Ethereum, Dogecoin was launch without a vision or mission. Indeed, Dogecoin's founders, Billy Markus and Jackson Palmer took just three hours to code the coin, with the idea of creating a cryptocurrency with the Doge logo that was hot at the time.
Second, the total supply of Dogecoin is INFINITE
The amount of DOGES in circulation in the market is more than 129 billion units. Under the current release mechanism, an additional 5.2 billion NEW DOGE will be released to the market each year.
Like Bitcoin, Dogecoin has a fixed block mining mechanism to receive the reward. Each block will pay a reward of 10,000 DOGE to the miner. The only changed factor is the difficulty of the mining algorithm, which will increase and decrease based on the network's current hashrate.
However, the fact that the price of Dogecoin has increased by nearly 60x so far this year is indicating that the demand for DOGE is now many times greater than the supply. However, will this demand remain forever, or will it dissipate when the value of this currency collapses? Only time can tell.
Third, it lacks practical applications
Besides being accepted as a payment method, Dogecoin has so far not had any additional uses other than investment. Major organizations have entered the cryptocurrency sector such as MicroStrategy, Tesla, PayPal, Visa,… have not accepted it.
Therefore, it is only considered as a community investment "movement", and it has not received the same widespread adoption as Bitcoin. However, investors can take an opportunity to invest when it increases in value in near future.
Tesla CEO Elon Musk still regularly posts mentioning Dogecoin on social media, leading the community to believe that, DOGE will become the second cryptocurrency accepted by Tesla after Bitcoin.
ur welcome pic.twitter.com/e2KF57KLxb

— Elon Musk (@elonmusk) February 4, 2021
After all, like other currencies in the market, Dogecoin is a tool for investing. Investors should carefully consider the pros and cons of this currency to make an informed investment decision.
Dogecoin development orientation
Dogecoin's competitors are all the top cryptocurrencies like Bitcoin, Ethereum and Ripple. However, this coin hasn't been created to become the most valuable coin. The goal of developers is to keep its price low so that it can be easily used for reward purposes.
Its biggest challenge right now is that it hasn't released an update in more than two years. For its creator, Jackson Palmer, it's disappointing.
However, Doge price continues to be on the rise even without any updates and community is very optimistic about this currency's position in the future.