Arabic
Bengali
Chinese (Simplified)
Dutch
English
French
German
Hindi
Indonesian
Italian
Japanese
Korean
Malay
Persian
Portuguese
Russian
Sindhi
Spanish
Thai
Turkish
Urdu
Vietnamese
The article below gives detailed instructions on how to transfer crypto from Binance to MetaMask for investors, especially newbie entering the market.
What is MetaMask?
MetaMask, one of the most widely adopted browser extensions, allow users to interact with the Ethereum ecosystem without downloading an entire blockchain on their device.
Why is MetaMask wallet a great address for storing assets?
It is a type of e-wallet that allows users to store and trade cryptocurrencies. Besides that, there are many other e-wallets that have similar functions on the market. However, Metamask is considered the most reliable choice for a number of reasons:
It is an HD Wallet.

It integrates between e-wallet and browser utility

Metamask wallet supports cross-platform, multilingual language

The investor can customize the Gas fee. Especially withdrawing money from Binance to Metamask with zero fee.
Guide to transfer BUSD from CEX Binance to DEX MetaMask wallet
Note:
Here are the details of the guide to transfer BUSD from CEX Binance to DEX MetaMask wallet on the Binance Smart Chain network (Bep 20)
Take a closer look at the cryptocurrencies that support the Bep20 network before deciding to transfer your assets.
Preparation:
Metamask Wallet
Binance Account
Step 1:
Go to Wallets on Binance
Log in to Binance, click Wallets

 

At the toolbar, select Spot, click Withdraw.

Select the type of cryptocurrency to withdraw:

Here's BNB.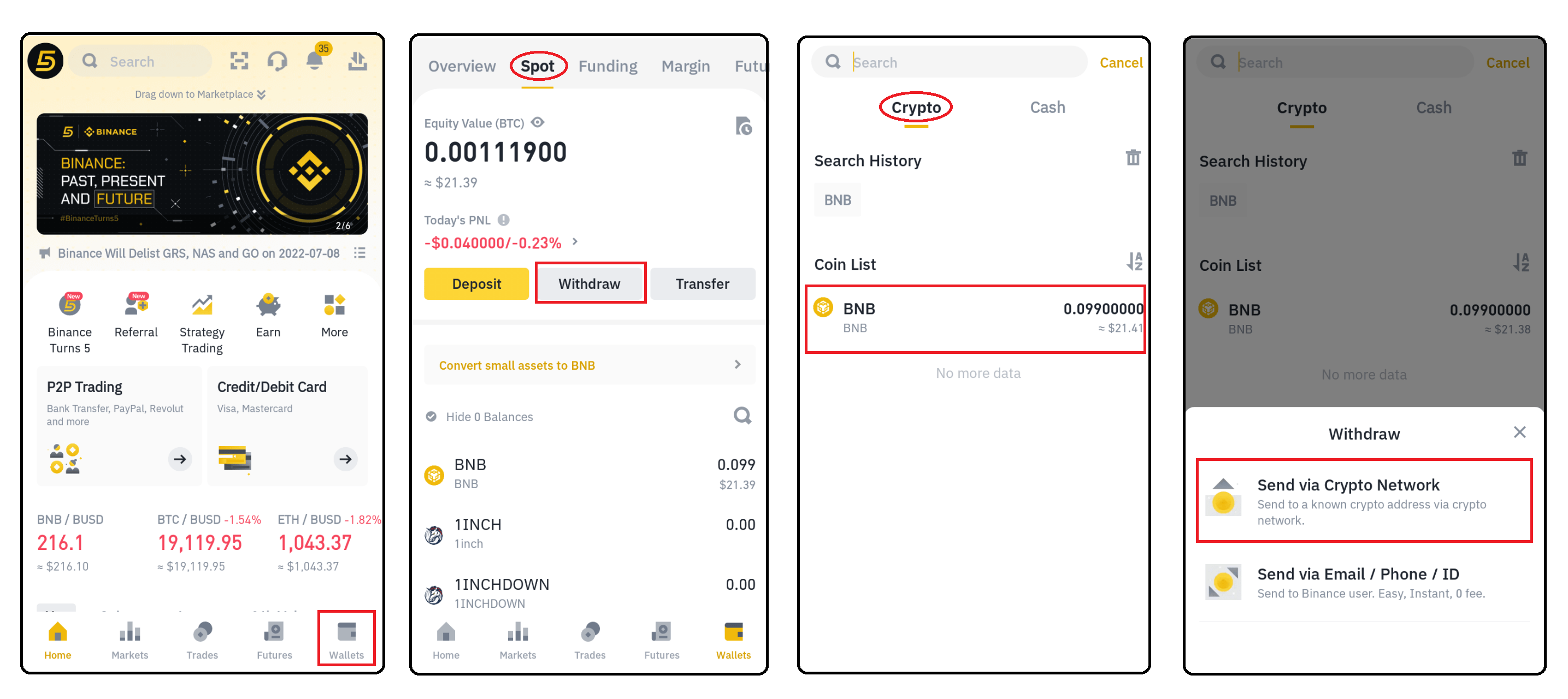 Step 2: Copy MetaMask wallet address
On the MetaMask wallet, select the

Binance Smart Chain Mainnet network.

Then copy the wallet address under the

Account 1 line

.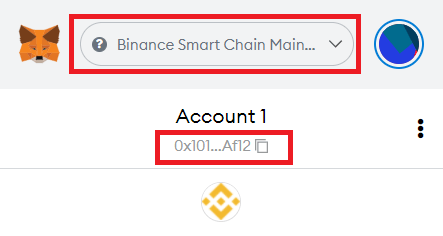 Step 3: Fill in the all necessary details
Paste your MetaMask wallet address.

Then, the Network field will automatically gets updated. Select the Binance Smart Chain (Bep20) and click Confirm.

Enter the amount of BNB you want to send. Click MAX, if you want to send all BNB you hold. Click Withdrawal.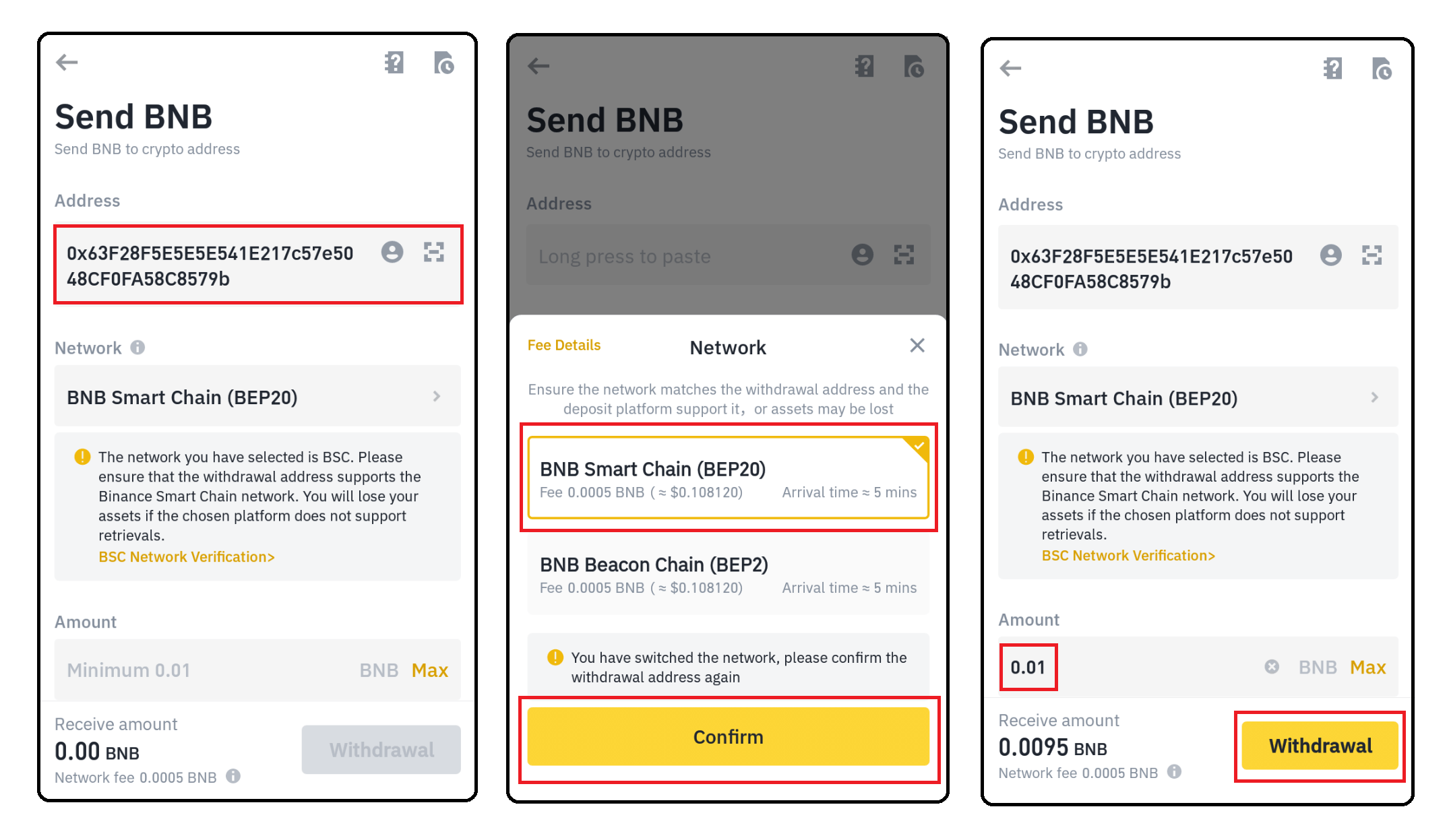 Step 4: Confirm order
Check the correct address of your MetaMask wallet and the network.

Pay attention to the

transaction fee

(Bep 20's transaction fee will be $0.80 per transfer).

Select

Confirm

.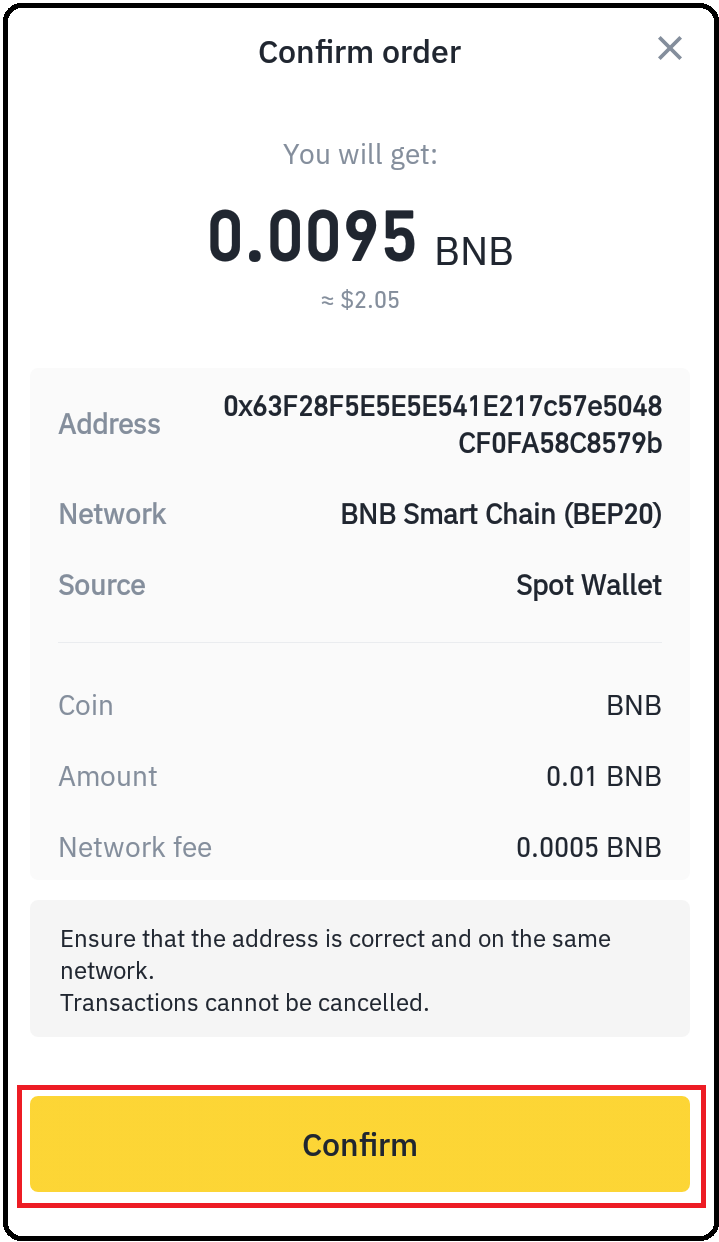 Step 5: Verify Questionnaire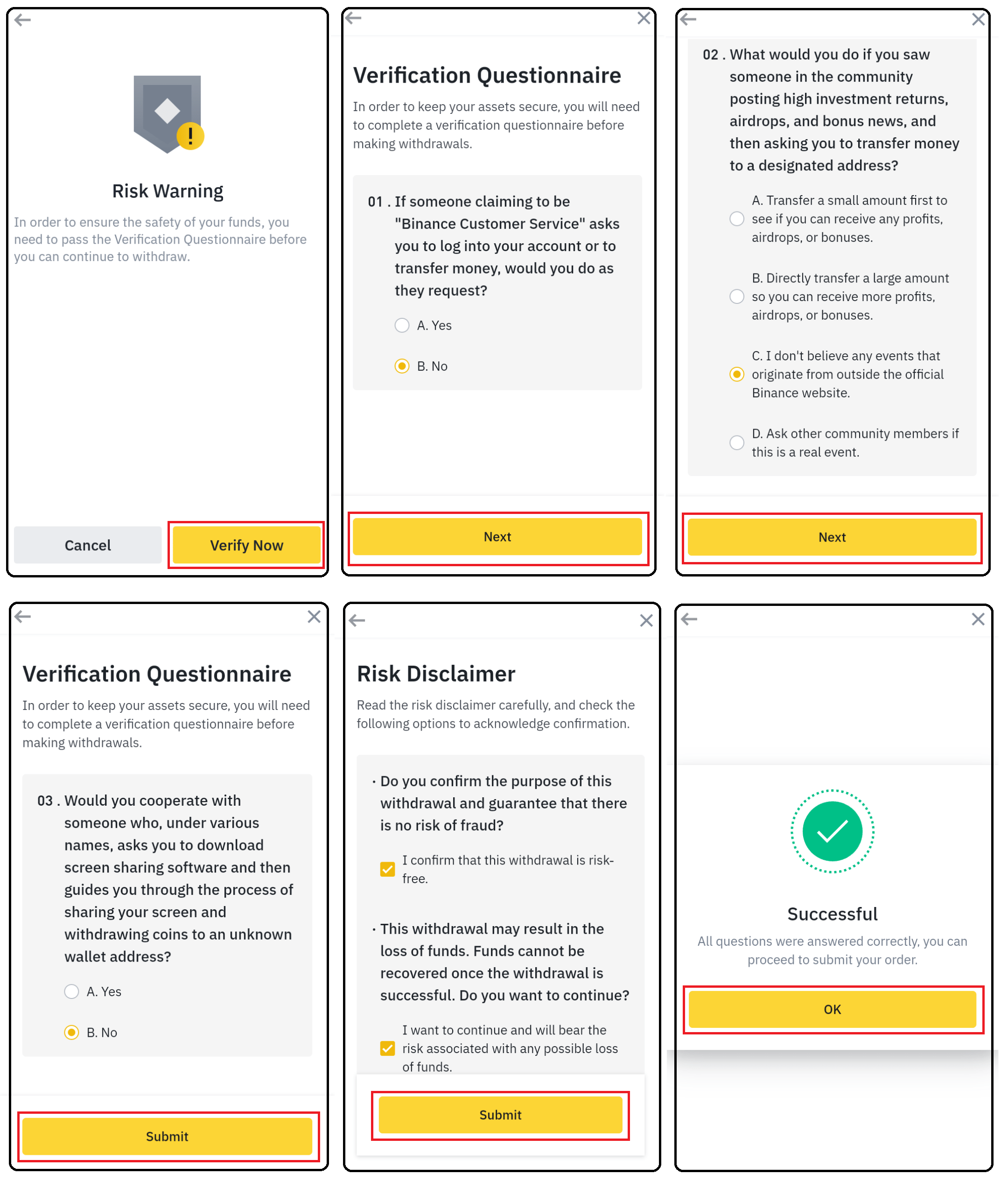 Step 6: Enter the verification code
Request to receive email and mobile code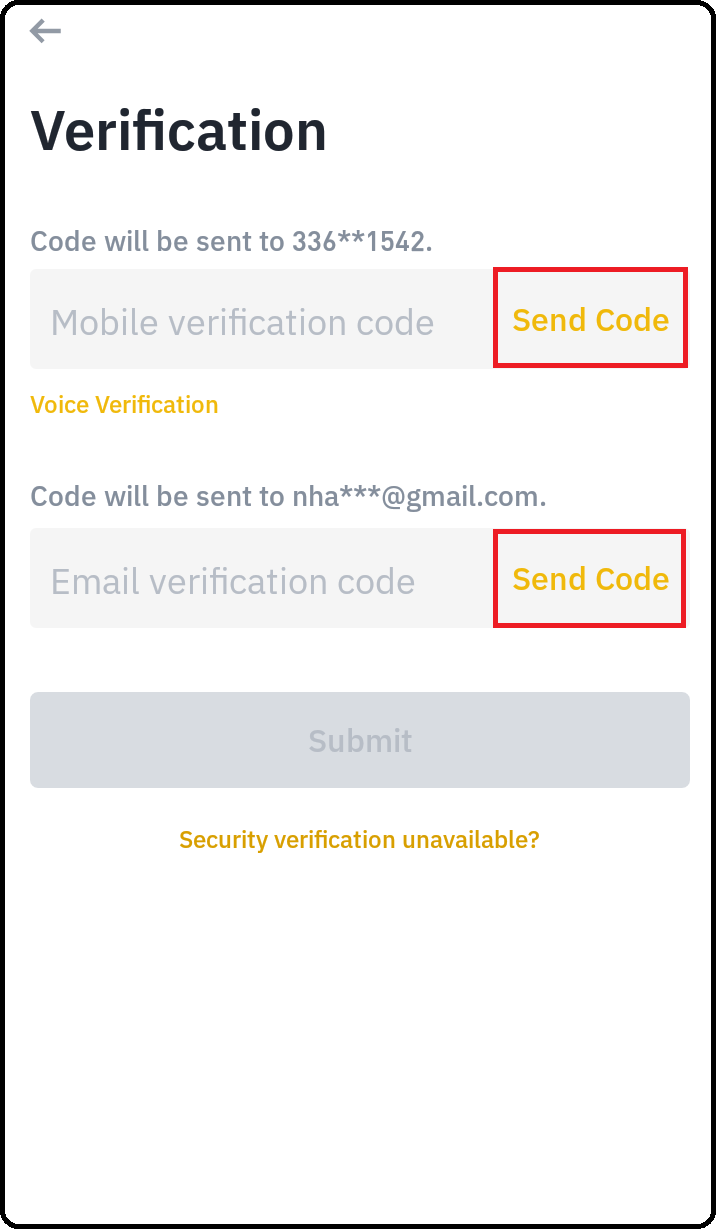 Enter the verification

code and click Submit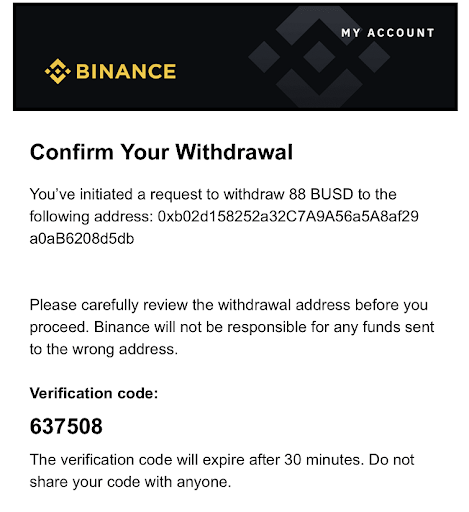 The screen will show that Withdrawal Request Submitted and click Complete.
After a few minutes, the cryptocurrencies from Binance will be tranfered to your MetaMask wallet.
Hopefully the article brings useful information and helps you to do it easily and quickly. If you have questions, leave a comment below and we are always willing to respond!