Arabic
Bengali
Chinese (Simplified)
Dutch
English
French
German
Hindi
Indonesian
Italian
Japanese
Korean
Malay
Persian
Portuguese
Russian
Sindhi
Spanish
Thai
Turkish
Urdu
Vietnamese
Binance allows you to deposit from an external wallet or a bank account in fiat currency and cryptocurrencies. Each method will have a different way of doing it according to the type of currency you want to deposit.
This article will provide instruction on how to deposit on Binance
How to deposit cryptocurrency on Binance
In this example, we will send BNB from Trust Wallet to Binance exchange.
Step 1: Log in to your Binance account. Click [Wallet] and tap [Fiat and Spot].

Step 2: Click [Deposit].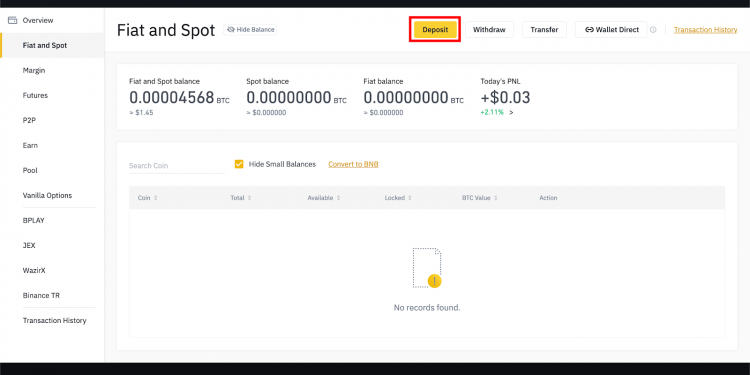 Step 3: Select the [Crypto] tab.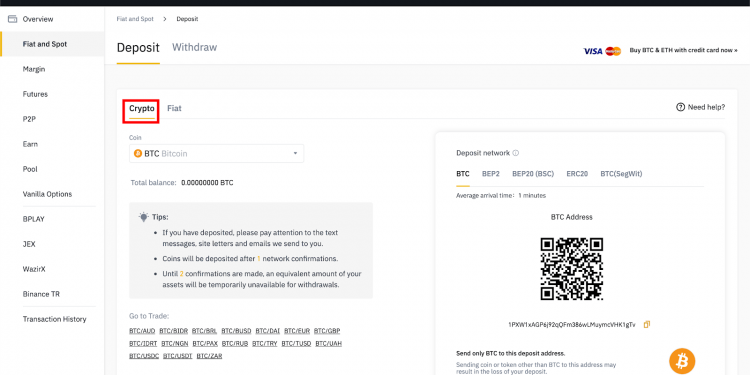 Step 4: Select the cryptocurrency you want to deposit.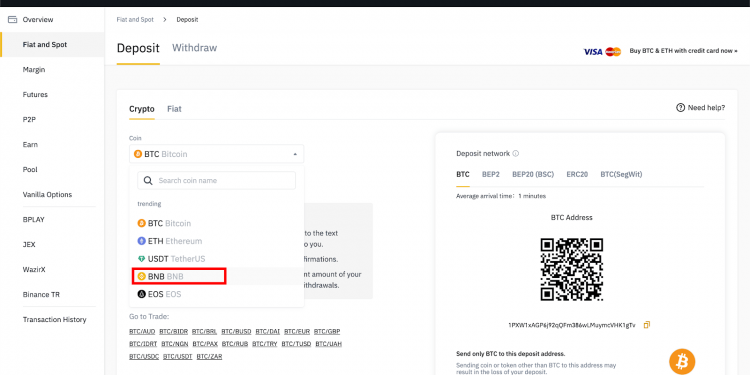 Step 5:  If cryptocurrency is issued on multiple blockchain networks, choose which network you want to deposit.
For example, BNB is issued on Binance Chain as a BEP-2 token, Binance Smart Chain (BSC) as a BEP-20 token, and Ethereum as an ERC-20 token. Therefore, if you have the token you want to send as the BEP-2 standard then you also choose the BEP-2 deposit address. Be very careful with this step. If you send money to the wrong address, you may lose the above amount.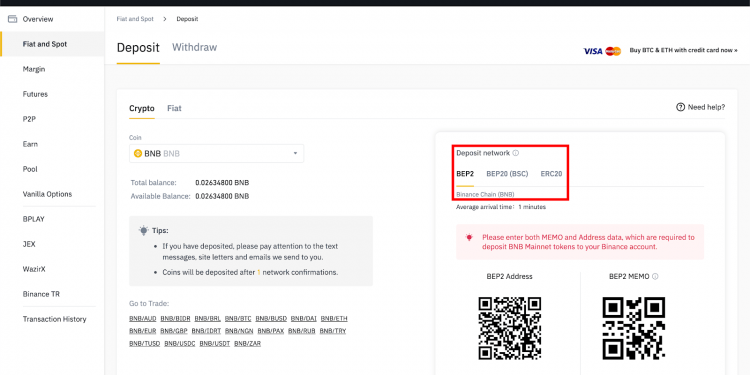 Step 6: Both deposit address and MEMO are required for BNB deposit. You'll need to copy and paste both into the appropriate fields in the wallet you're using to deposit.
All Binance users have the same BNB deposit address while MEMO is a unique identifier assigned to each account, allowing Binance to identify a suitable deposit and credit account. 
Step 7: Tap on BNB in your Trust Wallet.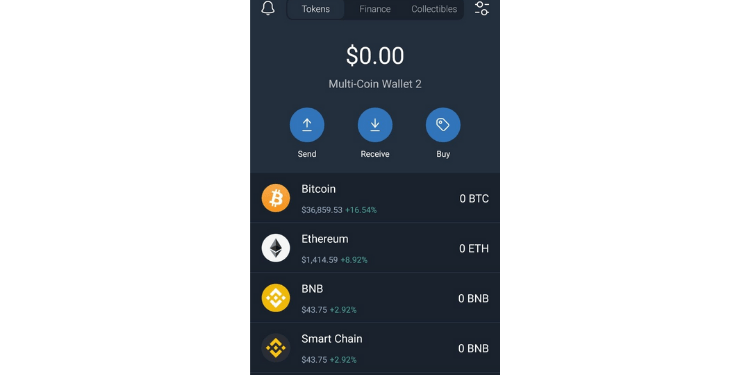 Step 8: Tap [Send].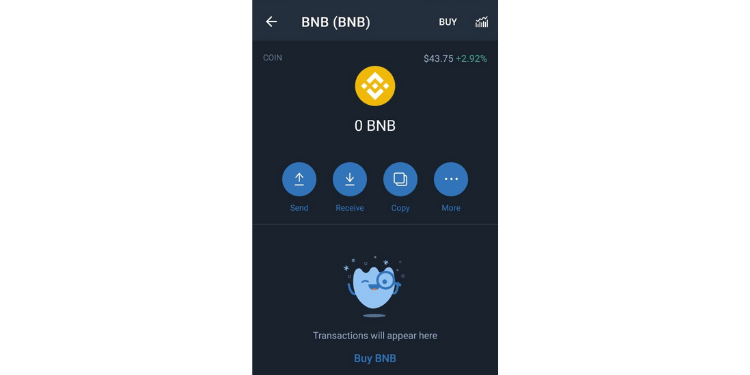 Step 9: Paste your deposit address and MEMO. You can also use your phone camera to scan a QR code.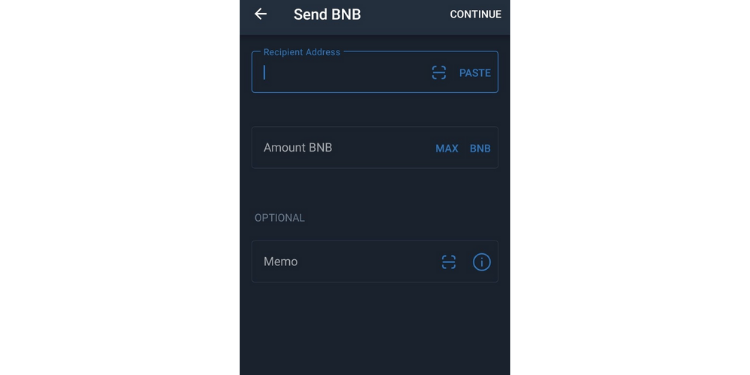 Step 10: Confirm the transaction. Once you've deposited from your Trust Wallet, you can see its status by searching for the transaction ID in the blockchain explorer. You can also find funds that are about to be deposited in transaction history on Binance.
How to deposit fiat currency on Binance
Step 1: Log in to your Binance account. Click [Wallet] and tap [Fiat and Spot].

Step 2: Then tap [Deposit].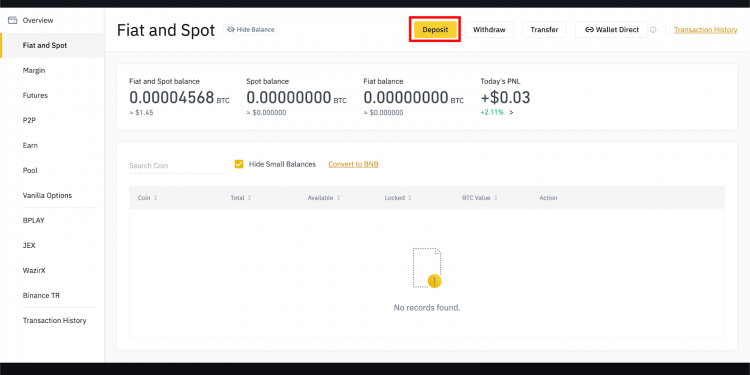 Step 3: Select the [Fiat] tab.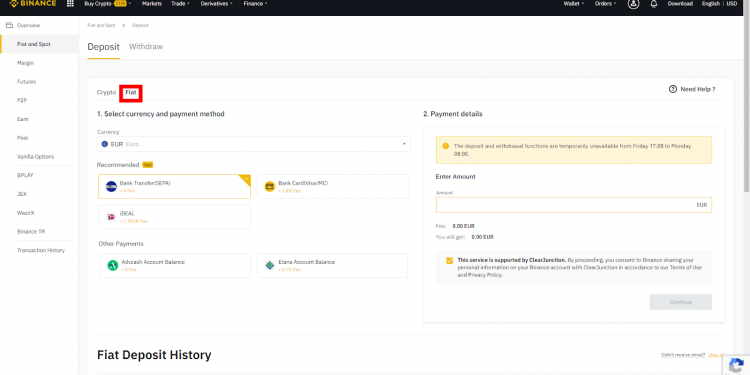 Step 4: If you haven't verified your identity yet, click [Verify Now] and follow the instructions.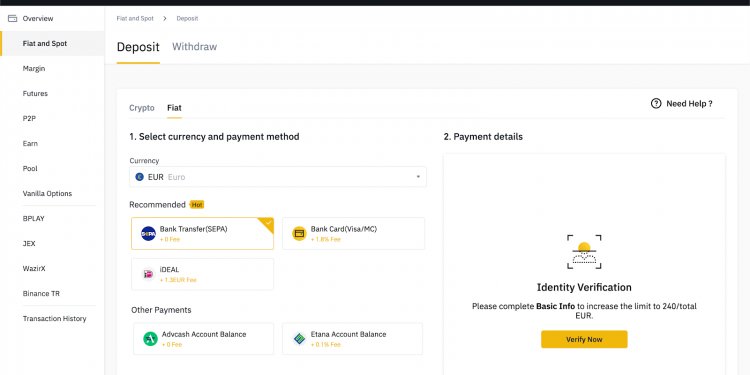 Step 5: Select the currency you want and the payment method. Binance supports your credit card, debit card, bank transfer or legal balance.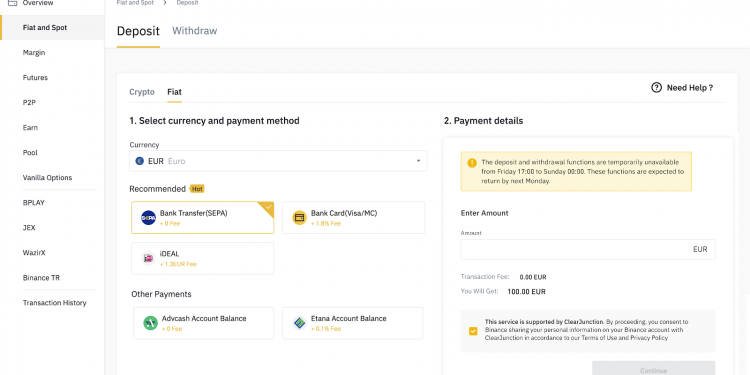 Step 6: Enter the required details. Make sure to double-check the details before depositing your funds then click [Confirm].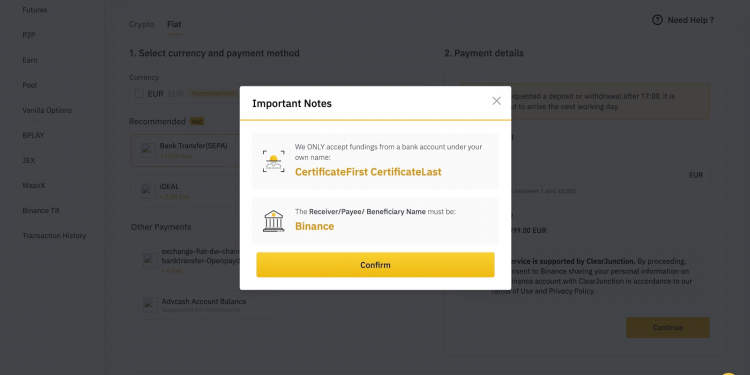 >> Related: Step-by-step guide to sign up for Binance update 2022.