Arabic
Bengali
Chinese (Simplified)
Dutch
English
French
German
Hindi
Indonesian
Italian
Japanese
Korean
Malay
Persian
Portuguese
Russian
Sindhi
Spanish
Thai
Turkish
Urdu
Vietnamese
As a simple version of Binance app, Binance Lite make it easier for beginner to buy and sell cryptocurrencies. Below Wikibinance would like to provide you with details of Binnance Lite and help you get a clear understanding of what it is.
When cryptocurrencies are more popular with the growing number of exchanges and trading instruments, it could be a bit challenging if you're new to the world of crypto. To improve customer support experience, Binance has introduced a simple version of the Binance App called Binance Lite. It is now available for all users after signing up on Binance.
What is Binance Lite?
Binance Lite, a simple version of the Binance app, provides an intuitive interface which reduces quantity of information on the app homepage. When launching the app, users will only see the basic functionality. It is a perfect choice for crypto newbies to make Lite mode. Beside that, the performance of Binance Lite is better than the classic Pro version on older mobile device or in case internet connection is limited.
Currently, when users first open the Binance App, Binance Lite is the default interface. It is easy to switch between Lite and Pro modes at any time. You can tap the profile icon in the upper-left corner and switch the button next to [Binance Lite] to change the app mode.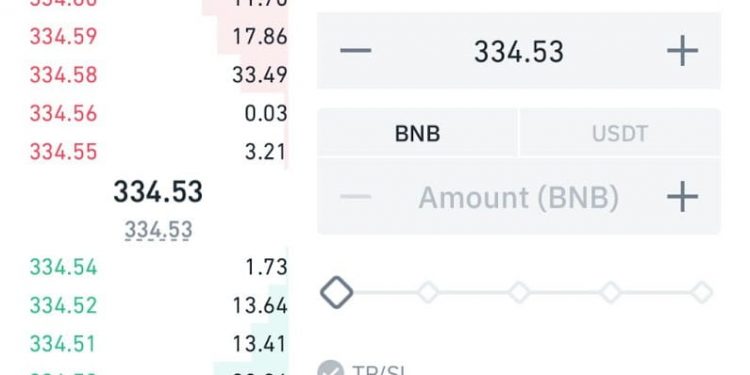 >>> We've guided you how to sign up for Binance with the latest full update 2022. You can see the details of the tutorial to register Binance right away.
With the simple interface, Binance Lite is easier for traders to navigate than Binance Pro. There are only the prices of the more popular cryptocurrencies along with the green or red line to reflect the price trend for a certain period of time on the app homepage of Lite version. However, users are able to arrange the coins by popularity, market capitalization, price and 24-hour changes. They can also tap a particular coin to check its price trend on an easy-to-read candlestick chart, which can be customized to show trends over different time periods. Information and news about the currency are also included at the bottom.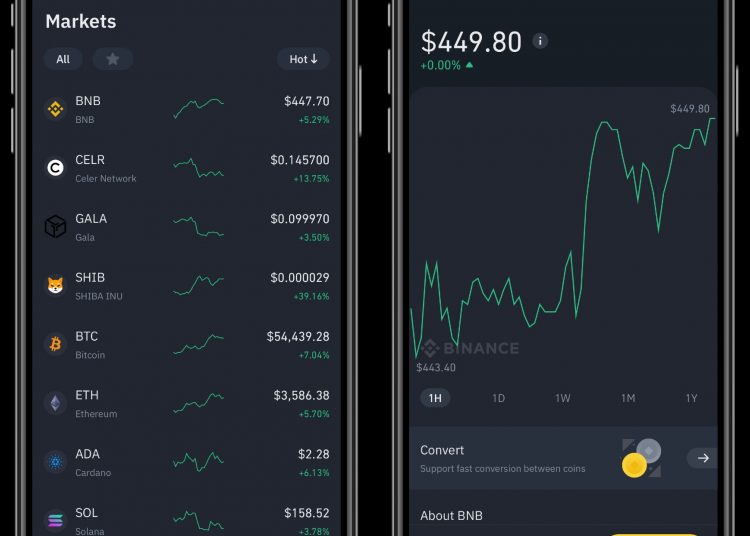 How to buy and sell cryptocurrencies on Binance Lite
The proceed to buy cryptocurrencies on Binance Lite is very easy. Log in to your Binance account, click on the [Trade] button on the coin page. Select the fiat currency and enter the amount you want to purchase, and select the payment method to confirm the order. The purchased cryptocurrency can then be viewed in the wallet.
In the same way, to sell cryptocurrencies, you log in to your Binance account, enter the quantity and the cryptocurrency. Press [Sell] on the upper-right corner or use the [Convert] function to switch between different cryptocurrencies.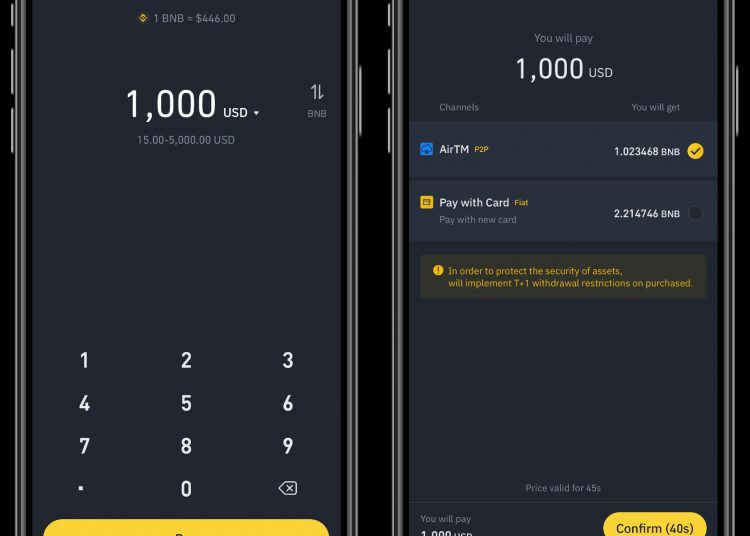 In addition to the basic trading functions, Binance Lite provides Binance Earn products for users to hold their cryptocurrency and earn interest. Similar to a savings account, Binance Earn allow users to register their idle coins into BNB Vault or Flexible Savings and receive a stable profit. The products earned are very flexible, so that users can deposit, earn profits and exchange at any time without paying transaction fees. To sign up for the Binance Earn product, tap on the Earn banner on the app home page. Users will see all the coins available and respective estimated APY.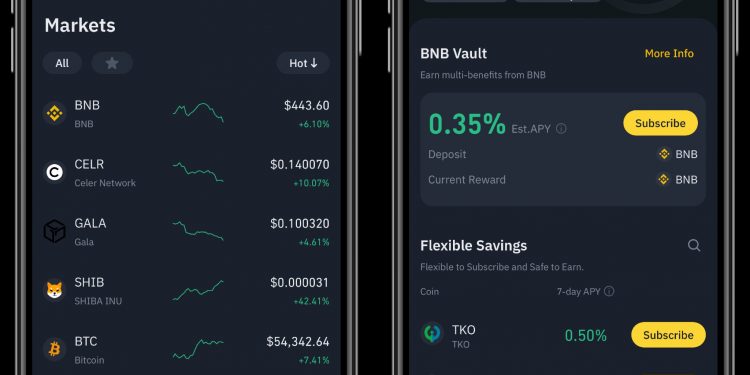 What is the difference between Binance Lite and Binance Pro?
Binance Lite is the default when users first open the Binance App. With user-friendly interface and high usability of Binance Lite, users have capability to quickly check prices and make purchases from the home dashboard. Although there are more complex product functions removed from Lite mode, the core features can be easily accessed from the navigation bar at the bottom. Users can click the middle yellow icon to trading, or tap the wallet icon to check their wallet balance, asset allocation, and portfolio value.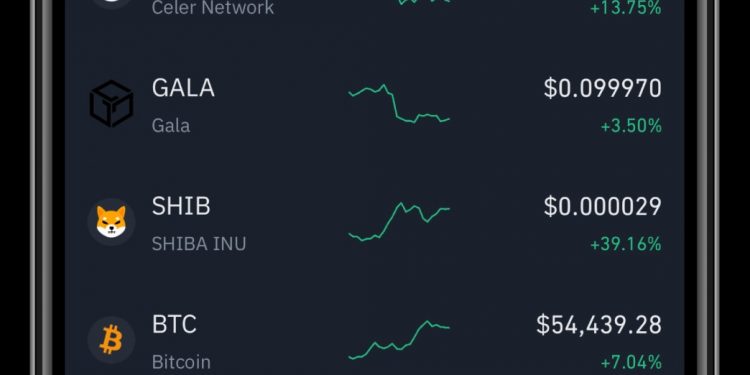 On the other hand, Binance Pro offers flexible trading functions to meet the needs of professional traders, such as Futures Trading, Options Trading, and Margin Trading. The trading interface on the Pro version is more powerful which offers advanced charting tools and order types. In addition to the more sophisticated interface, users can trade on Binance P2P with others or develop their crypto assets with the various betting packages available on Binance Earn.
| | | |
| --- | --- | --- |
| | Binance Lite | Binance Pro |
| Interface | Buy, sell, convert and trade P2P | Advanced trading interface with technical charting tools, order types and order books |
| Buy and sell | The easiest way to buy and sell the currencies you choose | Includes all available currencies |
| Trading products | Only convert | Spot, Futures, Options, Margin Trading and more |
| Binance Earn Products | Only Flexible Savings and BNB Vault | A complete suite with Flexible Savings, Locked Savings, Locked Staking, Activities, Launchpool, Liquid Swap, Dual Investment, and BNB Vault |
>> For more information on how to register account and verity KYC on Binance, check out step-by-step guide here.
Conclusion
With more trading features and tools, the Pro version may be a better choice for an active or experienced trader, so they can take advantage of the diverse Binance products and services to earn income. Beside that, Lite version will be suitable to those who is new to the crypto market. You can always test both options as it's easy to switch between Lite and Pro versions. After switching the toggle and activating Lite Mode, you'll see a quick transition screen, and then you're in! You can access the Binance Lite feature on the Binance App. You needn't download another application. If you can't find this feature, check to see if your Binance App needs an update.
Hopefully, after reading this guide, you've got all the information to a great choice.
>>>> Related: What's the difference between Binance mobile app and web?