Arabic
Bengali
Chinese (Simplified)
Dutch
English
French
German
Hindi
Indonesian
Italian
Japanese
Korean
Malay
Persian
Portuguese
Russian
Sindhi
Spanish
Thai
Turkish
Urdu
Vietnamese
What is a stop-limit order?
Stop-limit is an automatic trading order that is activated when the trigger price is reached. It will execute as soon as the actual price in the market reaches the stop price.
Stop-limit is an advanced order on Binance. If you are new to this exchange, you can see more instructions for placing basic orders on Binance.
The stop price can be similar to limit. For a sell order, users should set the stop order higher than the limit order, which will help you have a safe distance in price when it triggers.
On the contrary, for buy order, the stop price should be lower than the stop limit price that will reduce the risk if the order cannot be matched. 
How does a stop-limit order work?
When the asset price reaches a certain stop price, the stop-limit order will execute for the purpose of buying and selling the asset at a fixed limit price.
Limit order: the selected price at which the stop-limit order execute.

Quantity: number of assets bought, sold in stop -limit orders.
Instructions for placing stop-limit order on Binance
Step 1:
From trading view, select Stop-limit.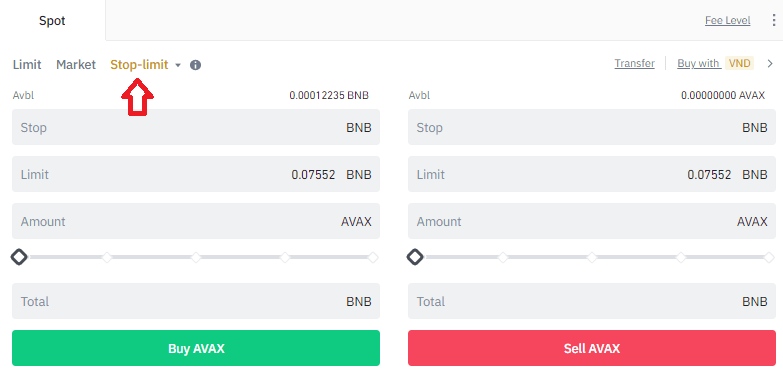 Step 2:
Fill in the detail information of stop price, limit price and the amount of crypto you want to buy. Tap [Buy BNB] to confirm the transaction.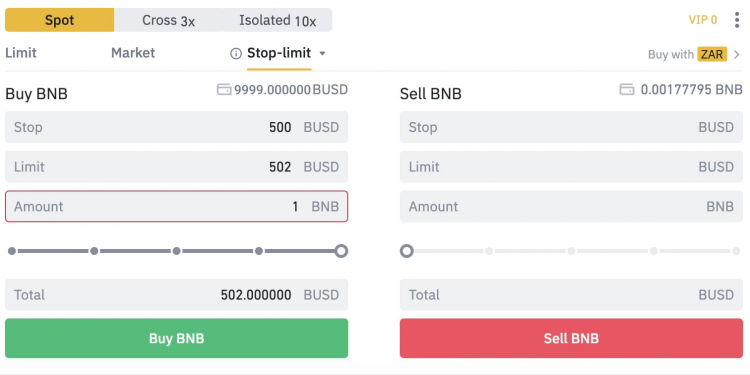 Step 3:
Check Order Confirmation before submit the order to the exchange. Then click Confirm.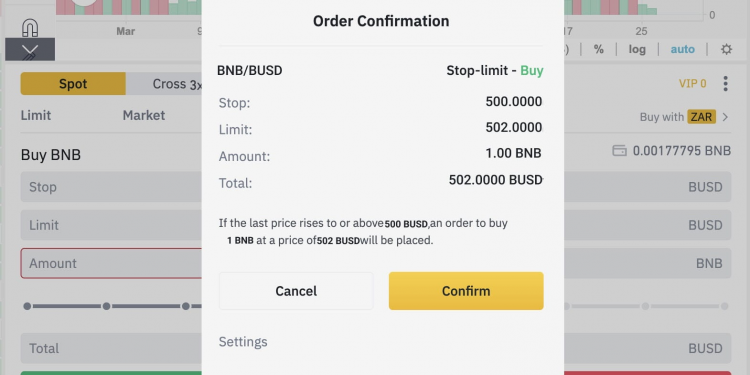 Step 4: View existing orders
Users can review the stop-limit order they have placed in [Open Orders].

If you have any questions, leave a comment below and we'll help you!