Arabic
Bengali
Chinese (Simplified)
Dutch
English
French
German
Hindi
Indonesian
Italian
Japanese
Korean
Malay
Persian
Portuguese
Russian
Sindhi
Spanish
Thai
Turkish
Urdu
Vietnamese
Note
Read an overview of cryptocurrency trading via Binance P2P
You should sell USDT on Binance website for trading conveniently.
We know it will be a bit difficult if you are a newbie to crypto market. This WikiBinance article will help you understand how to sell USDT on Binance
Step 1

: On Binance homepage, select [Buy Crypto] in the upper left corner, then click [P2P Trading] in the drop-down

Step 2:
Click
[
Sell
]
,
select the currency you want to buy (USDT is shown as an example)
and
fill in details
Quantity

Fiat (VND)

Payment method (bank)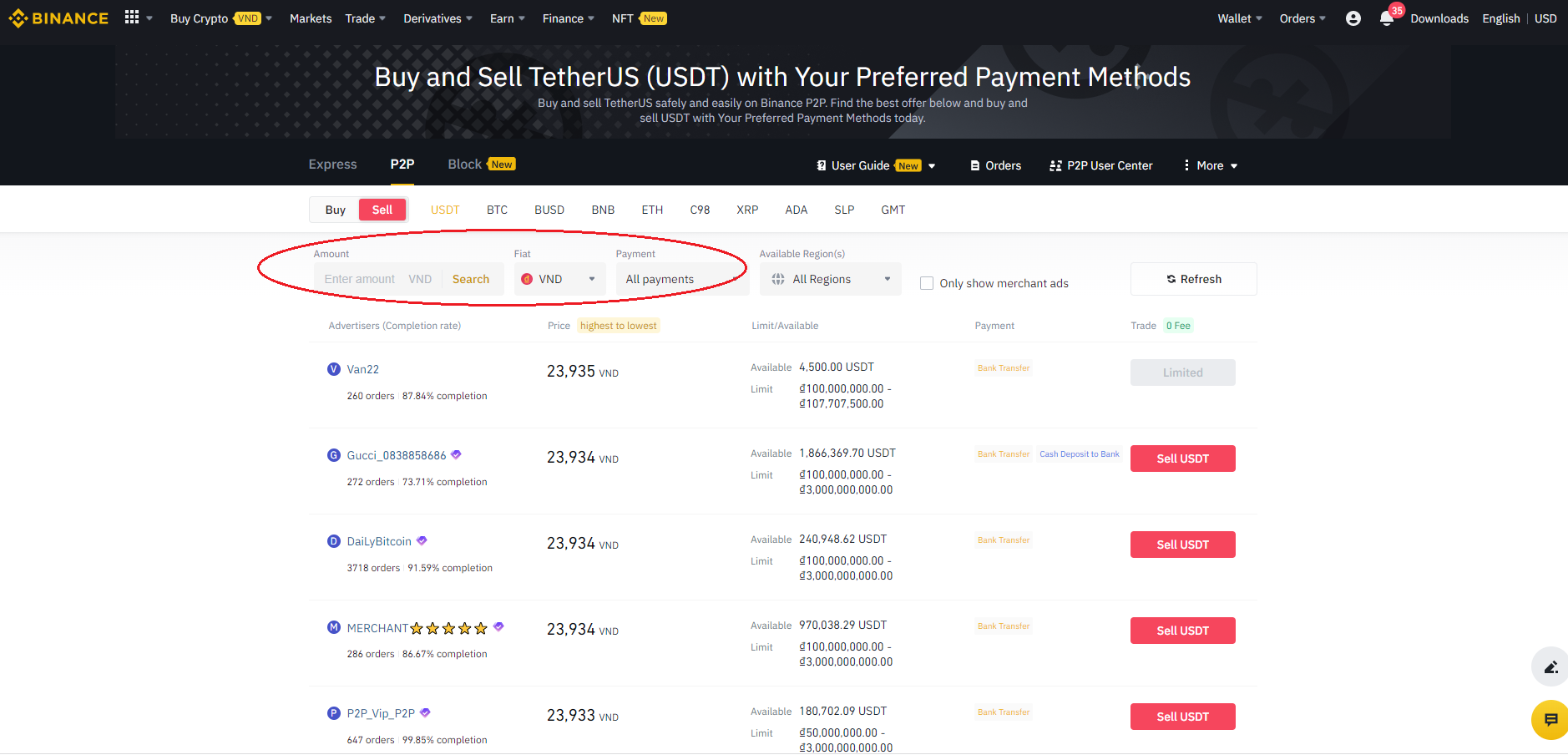 Step 3:
Choose the buyer suitable for the transaction and click [
Sell USDT
].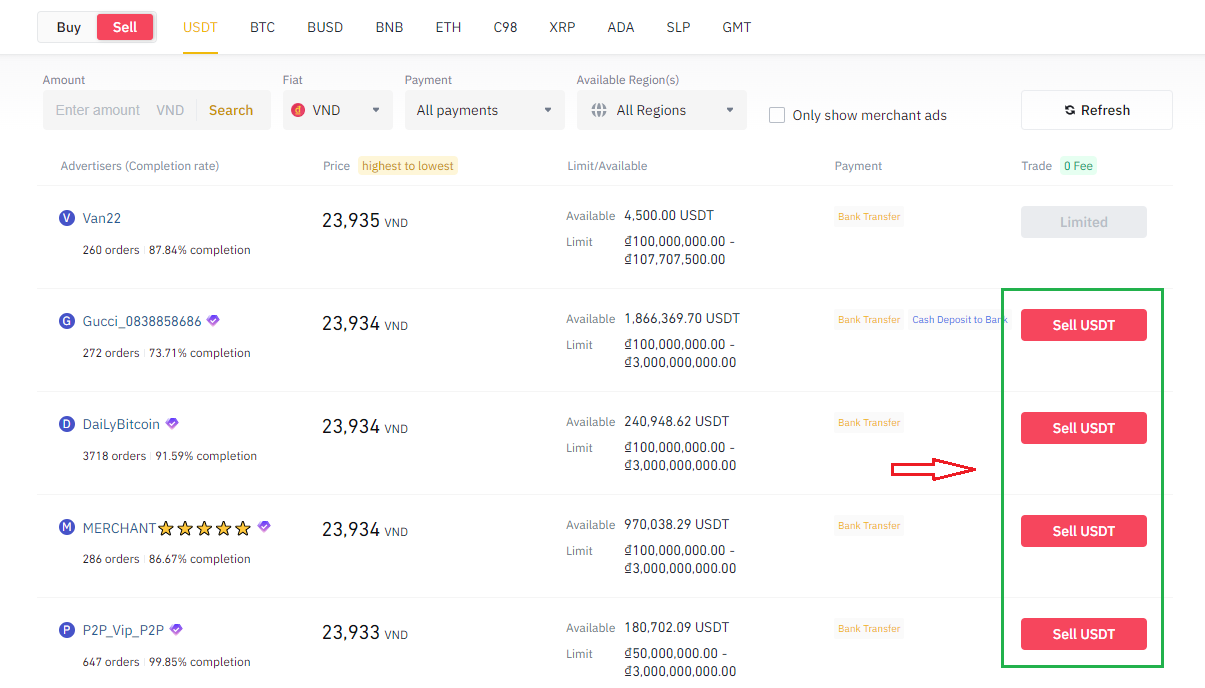 Step 4:
Wait for the buyer to pay within the specified time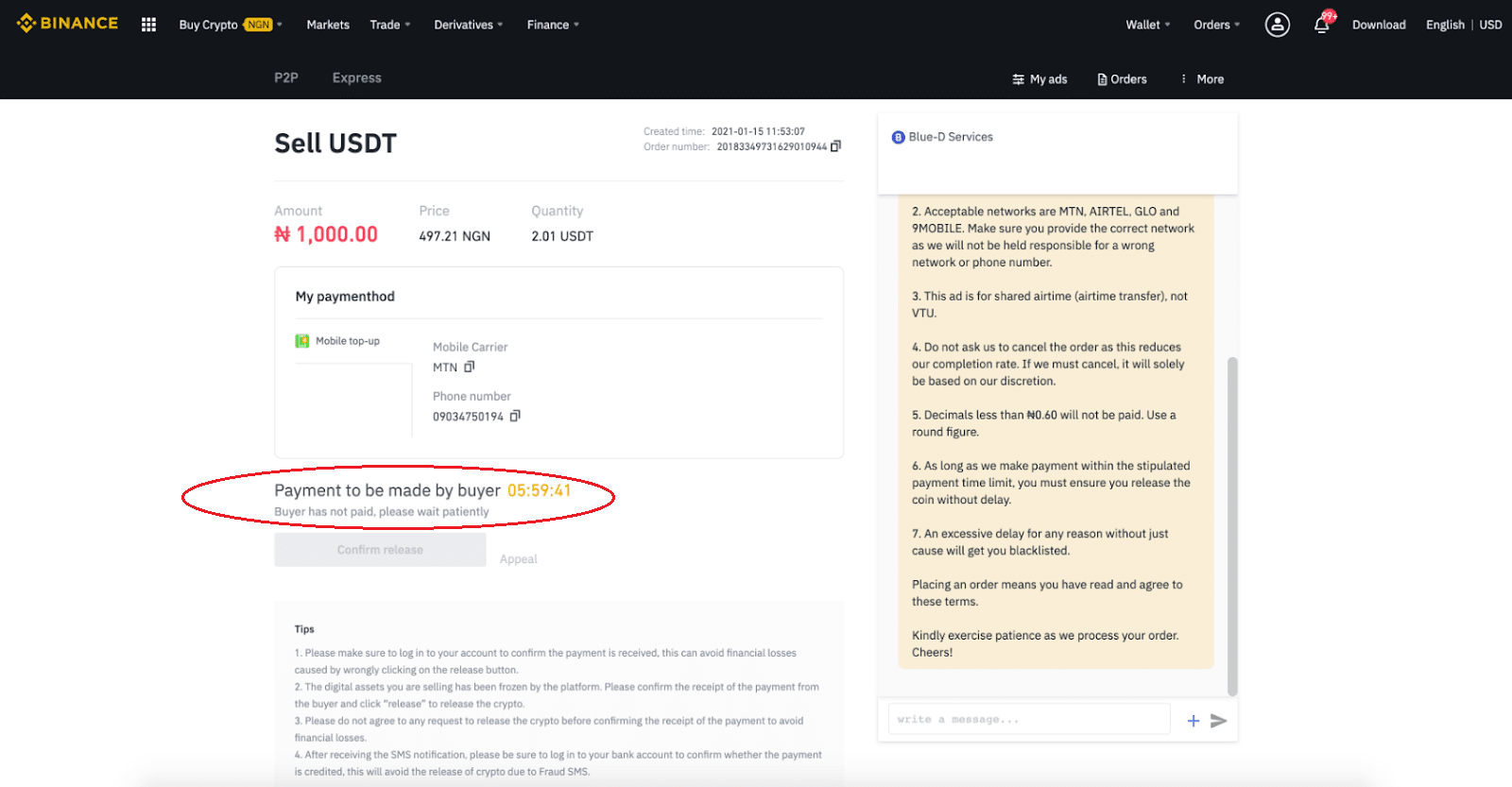 Step 5:
After the buyer
makes payment,
confirm the receipt of money from the buyer and click
[
Confirm release
]
.
To be able to "Confirm release", Binance will ask users to provide a security verification code, you can use "Google 2FA Verification Code" or "Switch to phone verification".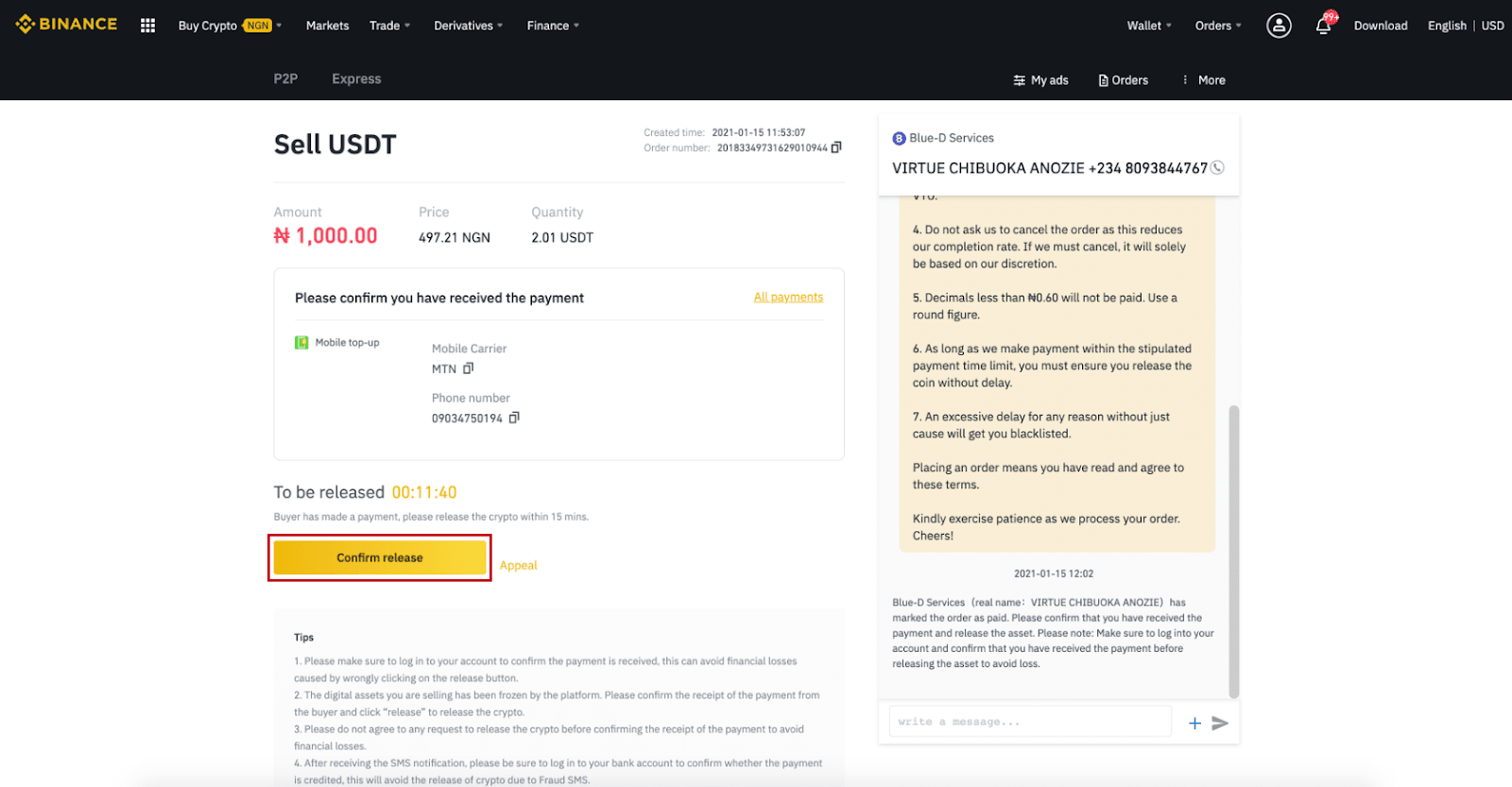 Step 6: Complete the order
The transaction is completed, the buyer will receive your cryptocurrency. Click [Check my account] to check your Fiat balance.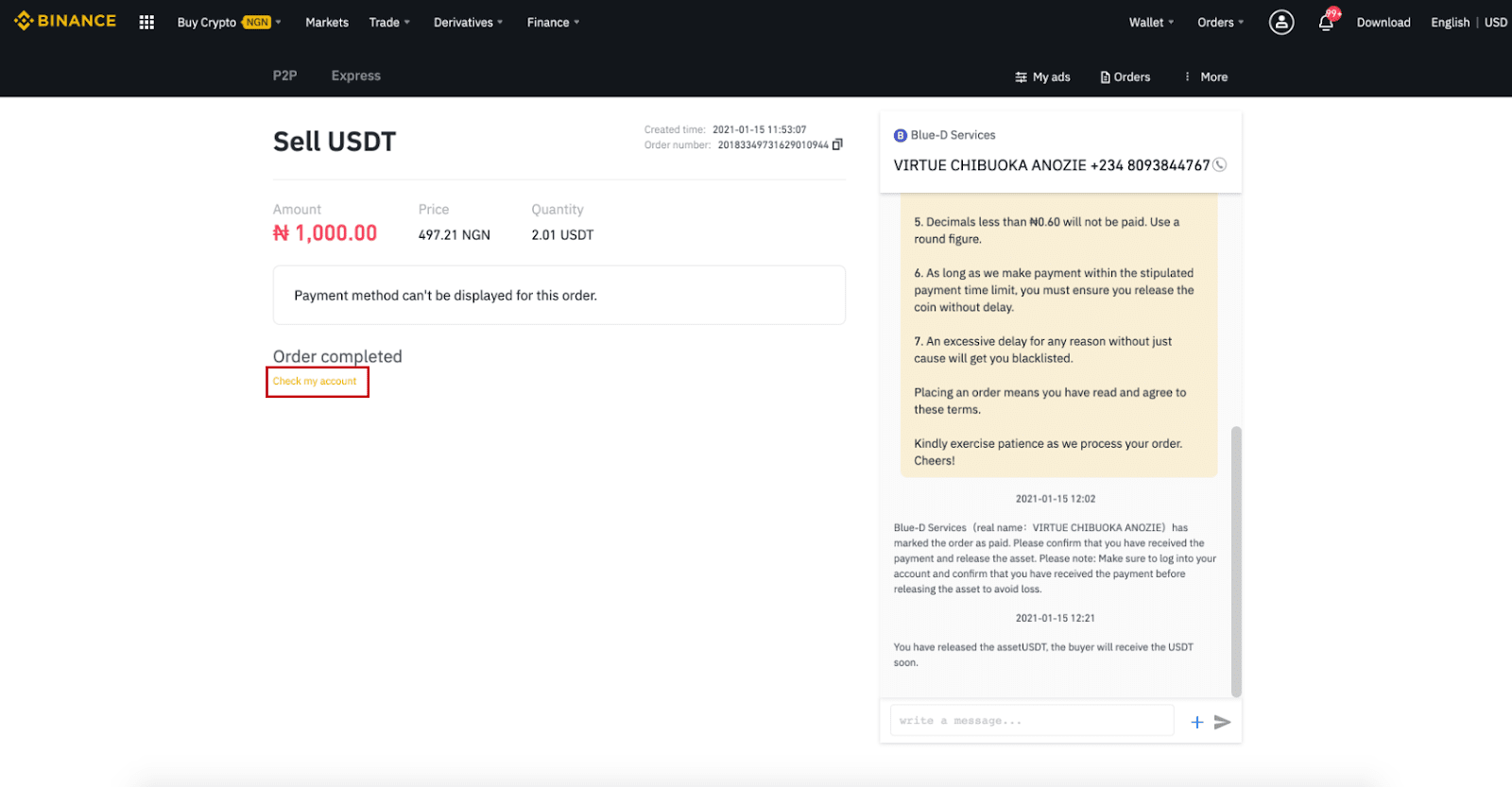 WikiBinance hopes that this article will be helpful for you, so that you can understand guide to sell USDT on Binance and complete quickly. If there is a problem, leave a comment below and we will help you answer it!