Arabic
Bengali
Chinese (Simplified)
Dutch
English
French
German
Hindi
Indonesian
Italian
Japanese
Korean
Malay
Persian
Portuguese
Russian
Sindhi
Spanish
Thai
Turkish
Urdu
Vietnamese
Are you researching the cryptocurrency market? Or do you already have a Binance account but don't know how to use it? Don't worry, the article below will help you how to buy coins on Binance.
Conditions for buying coins on Binance
A trading account must be created on Binance (if you do not have an account, you need to register immediately);
For better account security, make sure you have completed KYC identity verification processes, enabled SMS verification and at least one 2FA device;
You need to have a bank account in Vietnam;
You has agreed the P2P (Peer – to – Peer) trading agreement;

A

Mastercard/Visa is required (if you want to buy coin with card)
Reasons to buy and sell coins on Binance
Simple operation:

The interface on Binance is very simple to use so you can buy the coin immediately with just a few steps;

Quick trading: Binance has the ability to handle 1.4 million orders per second, host 20 million users without slowing or stalling.

Safety and reliability: Secure Asset Fund for Users (SAFU) and multi-layered system architecture will protect investor assets effectively;

Multilingual support:

Binance is now available in many countries, it supports more than 41 different languages such as Chinese, Uk, Japanese, Korean, Russian, Spanish and especially Vietnamese.

Multi-device:

Binance supports all devices with Android App, IOS, and web versions which are compatible with all popular browsers.

Multi-currency support:

Binance offers crypto-to-crypto trading in more than 500 cryptocurrencies and virtual tokens such as Bitcoin, Ethereum, BNB,…

Low fees: Read more Binance fees here
Buy and sell Bitcoin on P2P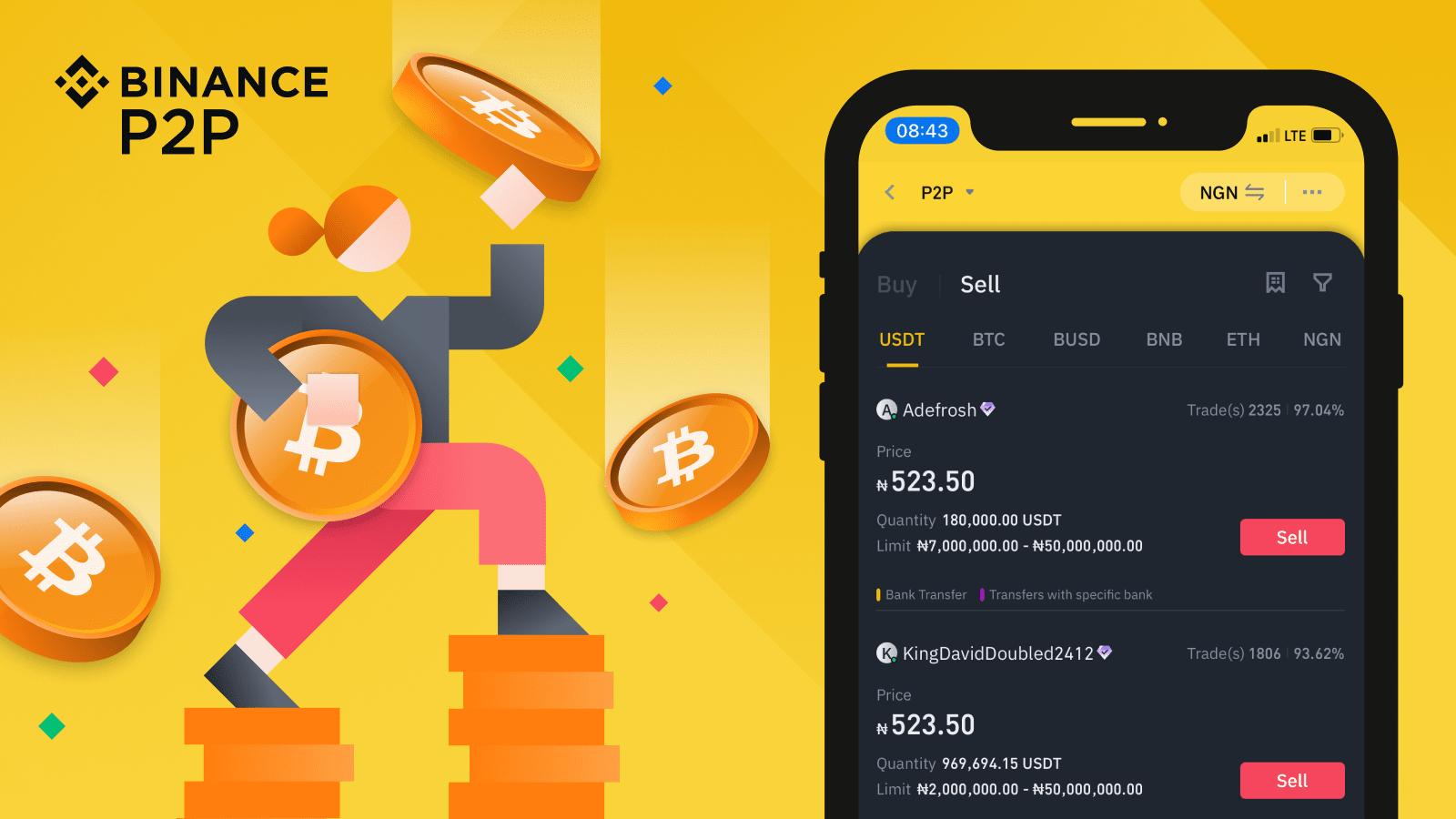 First, you need to understand what P2P is. This is the act of buying and selling cryptocurrencies directly between users in Fiat.
For example, you want to buy coin and there is 2,000,000 VND in your account . Another binance member wants to sell coin, so P2P will allow you to connect directly with lender.
>>> Related: What is Binance P2P?
How to buy coins on P2P
Step 1: Add personal information about your bank account on Binance
Step 2: Choose the currency and then enter the amount you want to buy
Step 3: Transfer to the seller and confirm the successful money transfer
How to sell coins on Binance P2P
To sell your crypto via P2P trading, you need to transfer your funds to Funding Wallet first.
For example, in the Fiat wallet you have BTC and want to sell them. You simply select "Trade" > "Fiat" > "Sell". Then you enter the amount you want to sell by generating a [Sell BTC] order. After your receipt of the buyer's funds, tap Confirm Receipt and you've now successfully sold your BTC.
Note
When buying:
In the note section, the names of the coins must not be written. Examples: Ethereum, Bitcoin, BTC, BNB, Binance coin,… If you write the name of coins, your bank account will be blocked from payment or frozen;

To avoid being banned from trading, you should not cancel the transaction more than 3 times a day.
When selling:
It is necessary to log in to a bank account to check your receipt of the buyer's funds, avoid message tampering;

Only agree to unlock after confirming that you've received the buyer's funds;

If the buyer has paid but you have not received, you can completely complain.
How to buy coins with Mastercard/Visa
If you already own a Visa or Mastercard, buying and selling coins with card is extremely simple. Not only bitcoin, ethereum but other cryptocurrencies also can be traded here.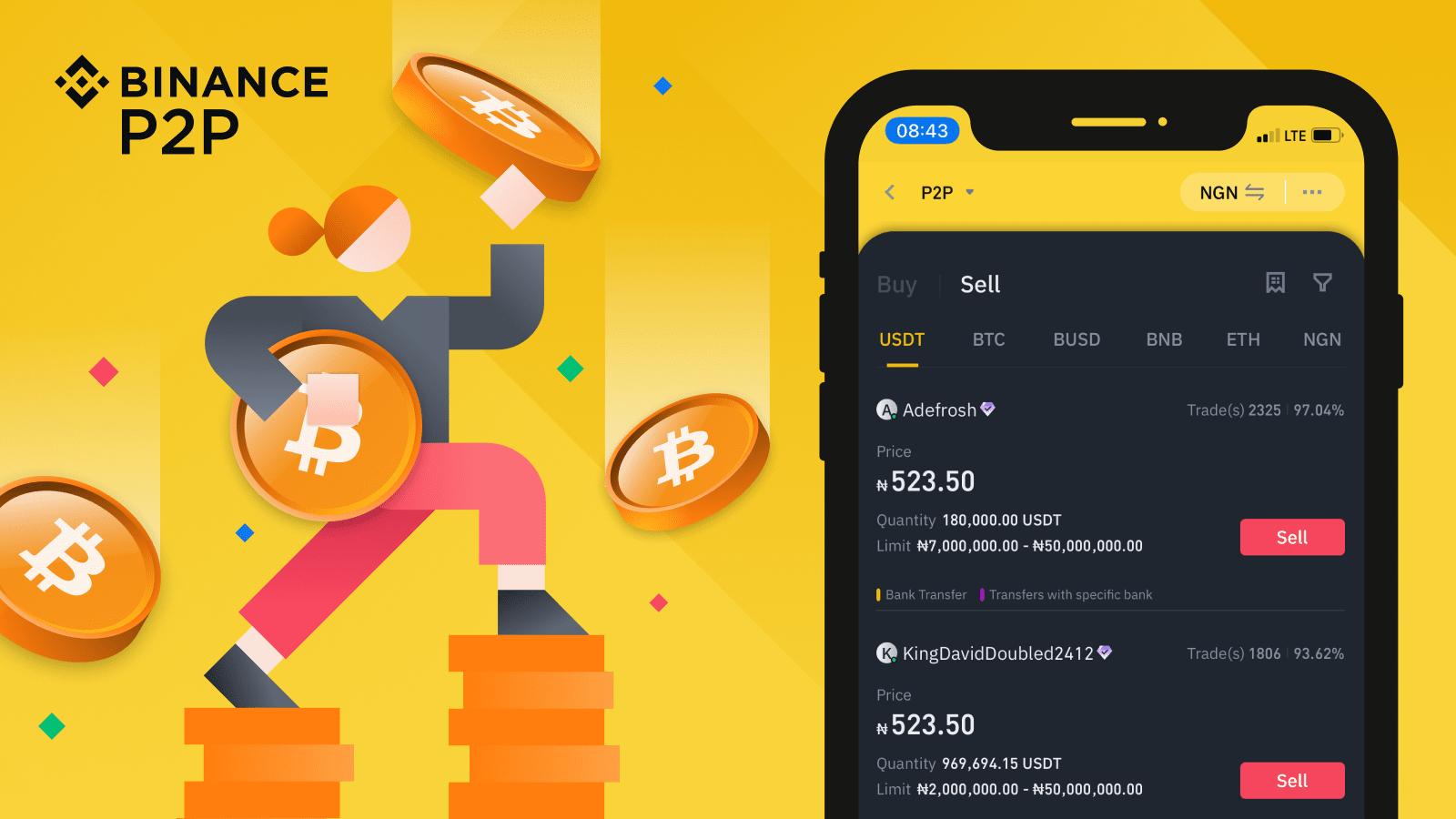 Step 1: Create an account and full security, avoiding that hackers will steal your data;
Step 2: Have a Visa or Mastercard card to start a transaction
Step 3: Enter this link to buy Bitcoin: https://www.binance.com/vn/buy-sell-crypto
Step 4: Choose your fiat currency and enter the fiat amount you would like to purchase
Step 5: Press the "Next", then "Buy"
Step 6: Check the amounts of coins, click "I have read and agree…", then "Go to payment"
Step 7: To complete the transaction, enter your credit card details and click "Pay Now" .
This article will help you understand how to buy coins on Binance. In general, the transaction is quite simple. Not only Binance but other exchanges can also buy cryptocurrencies through VND.