Arabic
Bengali
Chinese (Simplified)
Dutch
English
French
German
Hindi
Indonesian
Italian
Japanese
Korean
Malay
Persian
Portuguese
Russian
Sindhi
Spanish
Thai
Turkish
Urdu
Vietnamese
In this article, Wikibinance will provide step-by-step guide on Binance P2P block trade, and how to use Binance P2P to sell Bitcoin as well as other cryptocurrencies in safe bulk.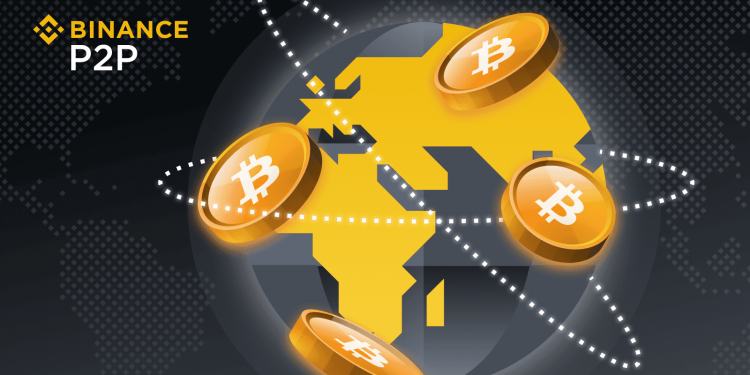 What are block trade?
Block trade is cryptocurrency transactions with high trading volume that is usually privately negotiated and carried out outside of the public market for security purposes. Cryptocurrency traders often use block trade to sell or buy large amounts of Bitcoin or other cryptocurrencies.
Block trade played an important role in traditional markets, especially security. Block trading facilities are intermediaries that specialize in handling high-value transactions and make transactions in order not to negatively impact on the market price of the asset being traded. Therefore, investors can easily sell assets in bulk at the desired price. 
If you want to make a major cryptocurrency transaction, it is possible to try Binance P2P, the leading Peer-to-Peer (P2P) cryptocurrency trading  all around the world. Binance P2P offers a secure platform, allowing you to quickly buy or sell in bulk with block trader who have been verified to make transaction with more than 300 payment methods and 70 Fiat currency. 
Why should you sell block trade?
1.  Avoid slippage
It is very difficult to sell a large number of cryptocurrencies in a market order on the exchange and this can cause a slippage. This is common in coins with low trading volume, the order book lacks buyers to match a a high-volume transaction.
2. Trade extremely quickly at your price
To avoid slippage, some traders will sell their holdings on a small sizes or place limited orders. Because you have to wait longer to execute the order book, you can deal with market risk with undesired execution price. Put more simply, when you try to sell off your cryptocurrency, the market may turn against you. With a block trade, you can execute large-value orders in minutes at the desired price without tracking the chart all day.
3. Select the payment method you want
With more than 300 payment methods and more than 70 fiat currencies, you can easily access platform to sell cryptocurrencies at no cost and don't incur any fees.
>>> Related: Binance Registration Guide 2022
How do you make block trade on Binance P2P?
Before starting block trade on Binance P2P, make sure you have completed the Intermediate or Advanced Verification process.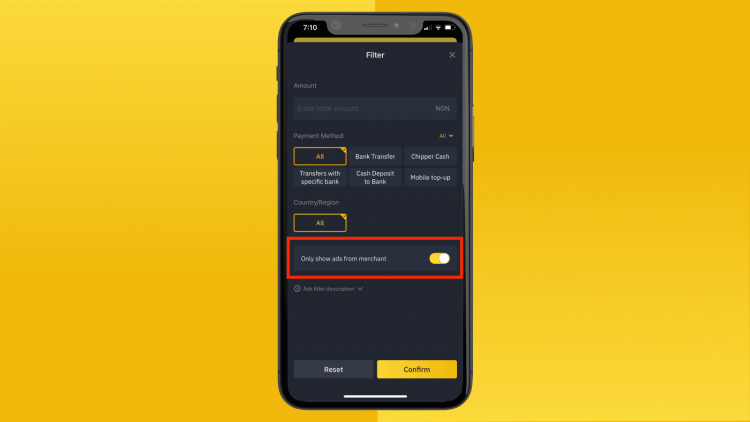 Log in to your Binance account, tap P2P trading on the home page and follow the instructions below. 
1. Market Filtering
Before browsing, you tap the filter icon on the top right and set the filter to show only ads from merchants.

You can also filter by the total amount of the local currency and payment method.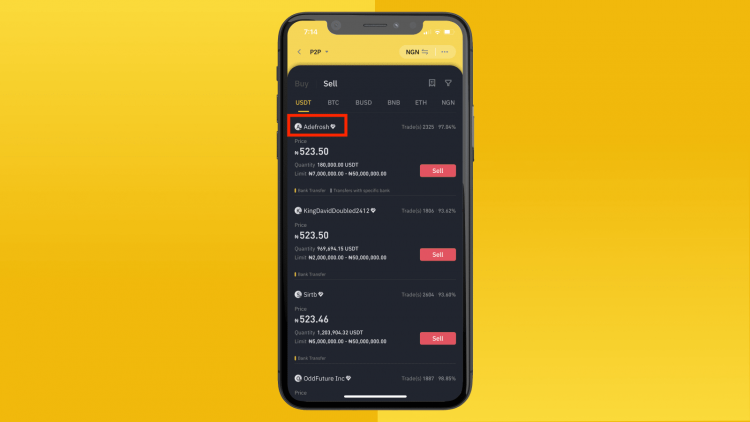 2. Find a seller with a purple diamond symbol
Go back to the P2P market and you will see that the names of all sellers will have a purple or yellow diamond symbol next to it.

Tap the name with the purple diamond symbol. These users have been eligible to make block trade with large volumes of cryptocurrencies.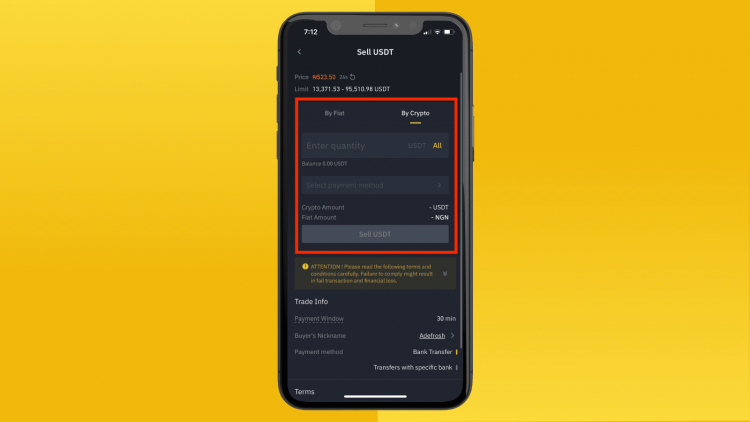 3. Complete your transaction
Enter the amount you want to sell, choose the payment method, and confirm the order. Before you confirm receipt and release your crypto, make sure you've received the buyer's payment

.
4. Additional method: Scope for application of P2P block transactions
You can also tap on [

P2P] at the top left of the market homepage and press [Block Trade] to see all the available block trade ads.
Please note: P2P block trade is now applicable to fiat currencies: RUB, EUR, INR, HKD, NGN, VND, PHP and IDR.
>>> Related: What is the Futures? How to use Futures on Binance