Arabic
Bengali
Chinese (Simplified)
Dutch
English
French
German
Hindi
Indonesian
Italian
Japanese
Korean
Malay
Persian
Portuguese
Russian
Sindhi
Spanish
Thai
Turkish
Urdu
Vietnamese
Binance Code is a flexible way to integrate cryptocurrencies into your business, you can resell them, accept payments in cryptocurrencies, or distribute them as part of a loyalty program. Binance Codes are the redemption codes of Binance Gift Cards, and so there are the same benefits as sending without charge and sending them to non-Binance users.
Why use gift cards and cryptocurrency vouchers?
Digital gift cards are becoming more and more popular.
Along with the development of e-commerce and alternative payment systems, digital gift cards are also becoming increasingly popular. At the same time, cryptocurrencies have evolved a lot since 2008, today we see a multitude of cryptocurrencies and their practical applications, including digital works such as NFT, decentralized finance (DeFi) and also cryptocurrency gift cards. This is the right time to integrate cryptocurrency gift cards into your business.
How to trade cryptocurrencies simply
Even non-Binance users can easily exchange Binance gift cards for cryptocurrencies. Once they've used Binance gift cards, they can access products and services in the Binance ecosystem, including cryptocurrency deposits and transactions, shop in Binance partner stores, and generate a source of extra income. This is an easy way to start their crypto journey, starting with a gift card.
Buyers can use the voucher at will
Users can use Binance gift cards and which are pre-paid cryptocurrency vouchers, to transact cryptocurrencies to binance code-accepting partners. This allows them to top up their accounts, buying products and services conveniently.
How Binance Code Works
Binance Codes are pre-paid cryptocurrency codes that allow for simple cryptocurrency trading and exchange. If you are interested in reselling gift cards through  you can create them via API or directly on the Binance Codes web. Once registered, you can receive a request to purchase Binance gift cards from customers around the world and be paid in cryptocurrency or fiat currency depending on your choice. You may also consider reselling Bitcoin gift cards or other cryptocurrencies on your platform for a profit. With countless cryptocurrencies and a global market, the opportunities for you are endless.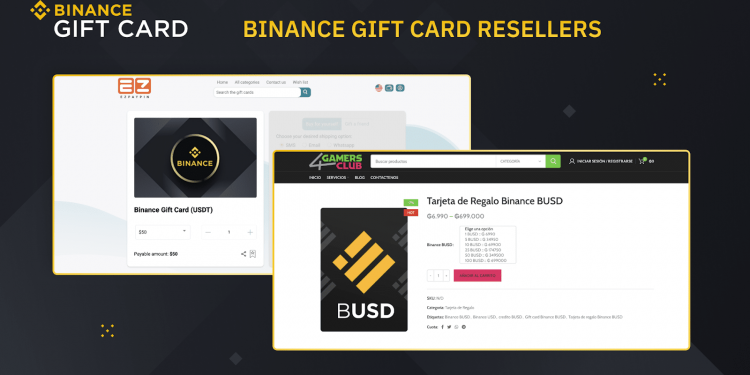 Why should you resell cryptocurrencies using Binance Code?
There is no need for a supplier
With you don't need to find a supplier or intermediary to resell the cryptocurrency. Instead, you can directly create code anytime, anywhere with the Binance Code API.
Simple and free
Binance Code is easy to use and users can simply exchange them for money. Designed to allow people to expand their businesses and reach more customers, Binance Codes can be created in two simple steps. You just need to register the Binance Code API and top up the Binance Funding Wallet to create instantly via the API.
Expand your audience to cryptocurrency users
By reselling cryptocurrency gift cards using, you can expand your market to target cryptocurrency users around the world. To start a cryptocurrency business only need two simple steps with.
3 tips to grow your business with Binance Code
Profit from the sale of Binance Codes
By reselling at the price and currency of your will, you can make a profit from the revenue. Here's a simple example of how you can profit from after creating the Binance Code API.
Step 1: Receive a request to buy from customers and be paid in cash.
Step 2: Create Binance Codes via Binance Code API and send them to customers.
Step 3: Customers exchange Binance Codes for cryptocurrencies on Binance.
Create Binance Codes in bulk using Bulk Create
For businesses that don't sign up for APIs, you can create, manage, and resell in bulk easily through the Bulk Create function. This feature helps you create a large amount of Binance Codes with a few simple steps and no fees. You can also design your own gift card template if you want.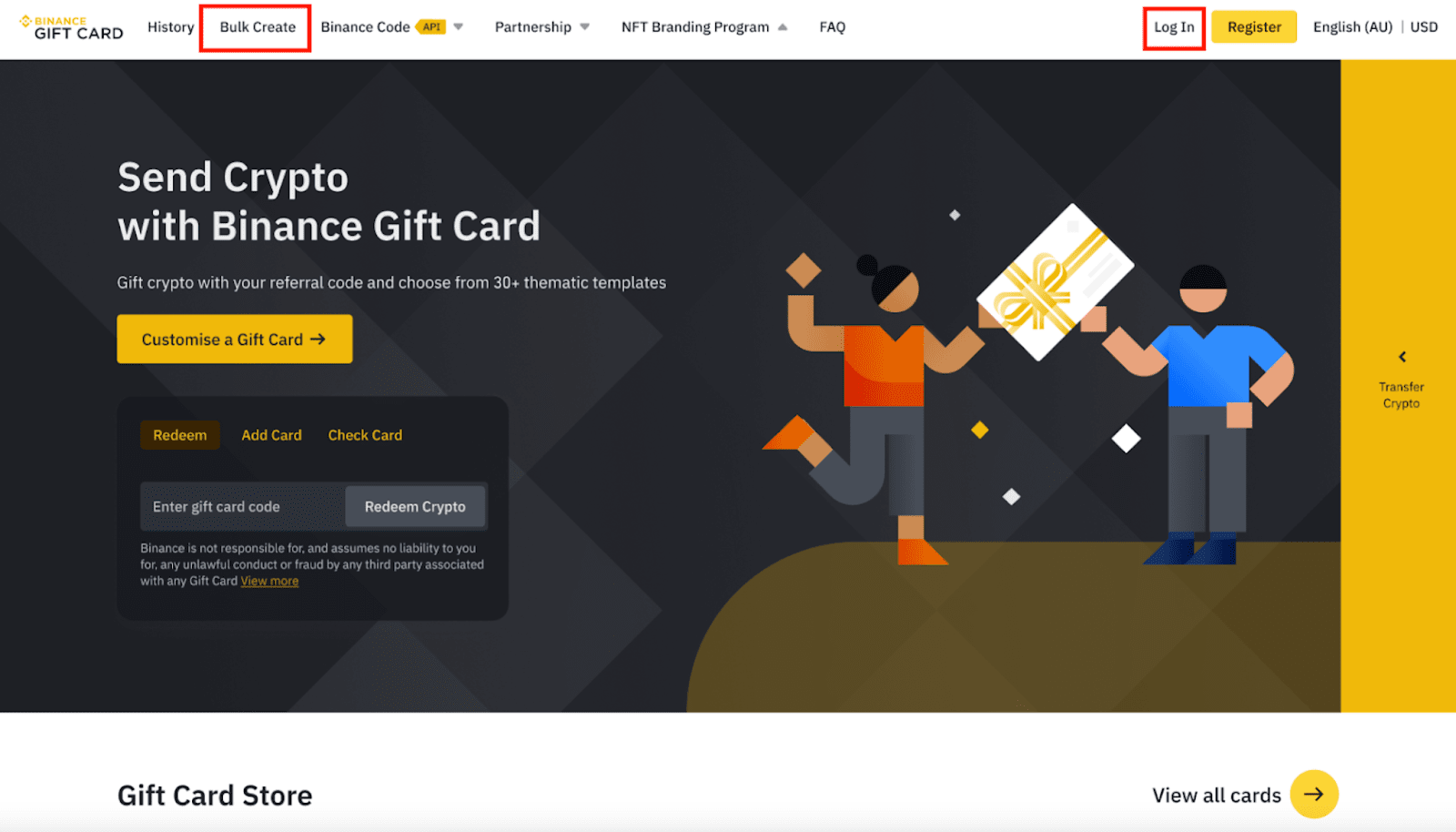 Use Binance Code to increase customer loyalty
Since they are easily exchanged for money,  can be used as a reward for a loyalty program to build long-term relationships with customers. When you airdrop cryptocurrencies with this will leave a good impression on customers. If you accept cryptocurrency payments, donating cryptocurrencies like loyalty programs can also encourage customers to come back and spend on your business products and services.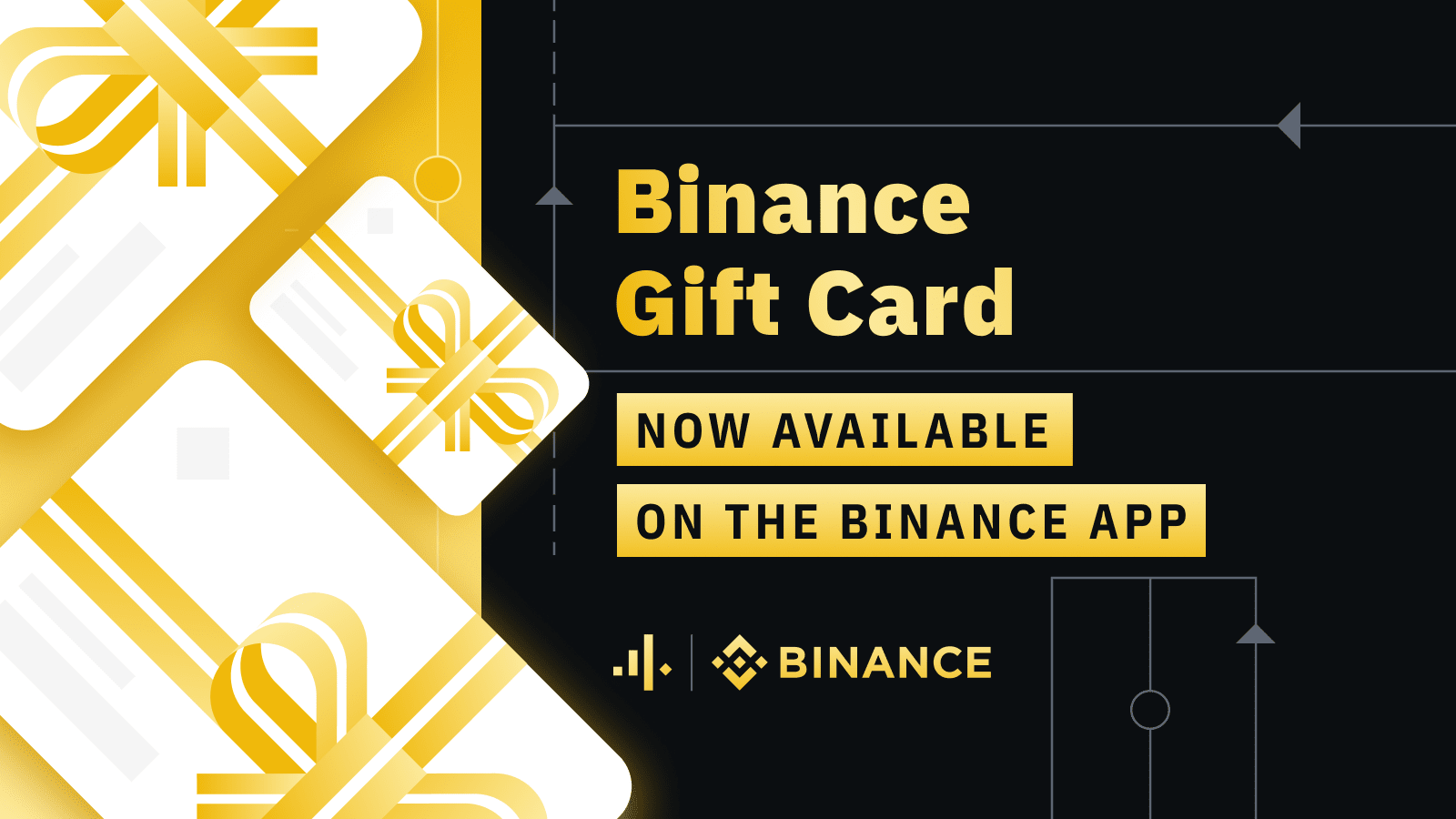 Whether you're exploring resale as an alternative source of income, expanding your business, or improving relationships with customers, Binance Codes can meet these needs. You just need to register the API to create immediately, check the code balance and exchange them into cryptocurrencies.
>>> Related: How to sign up for Binance account update 2022