Arabic
Bengali
Chinese (Simplified)
Dutch
English
French
German
Hindi
Indonesian
Italian
Japanese
Korean
Malay
Persian
Portuguese
Russian
Sindhi
Spanish
Thai
Turkish
Urdu
Vietnamese
Many users are wondering how to register Binance account with mobile number. The article below will guide you to register Binance account in the most detailed way. As of 2022, Binance has updated account creation policy. See the latest guide to Binance sign up update 2022 here.

Step 2: Select Mobile and enter the detail information
Phone number

Password

Referral ID: Enter the code FY5L300H for a 20% discount on lifetime transaction fees.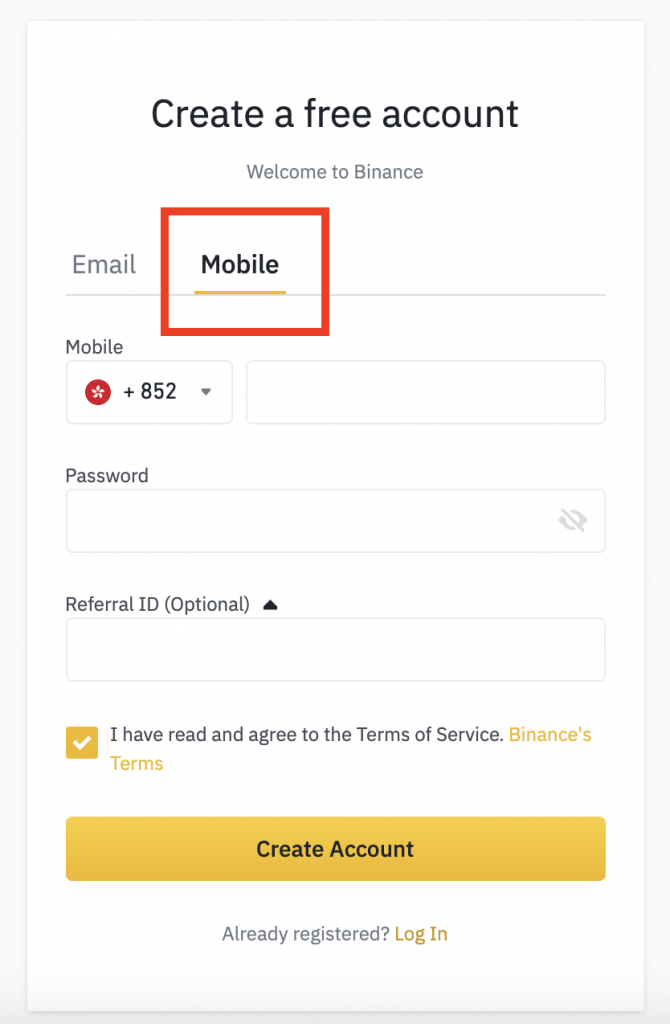 Step 3: Complete security verification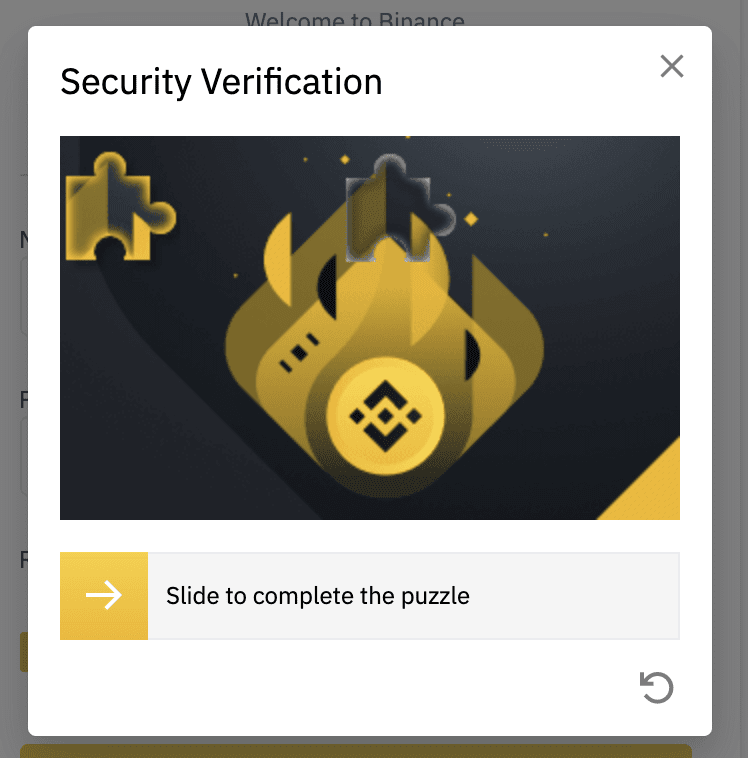 Step 4: Enter a SMS verification code
You will receive an SMS code from the mobile number you subscribe to. The code is valid for 30 minutes, if you have not received, you can click Resend or Please try voice verification.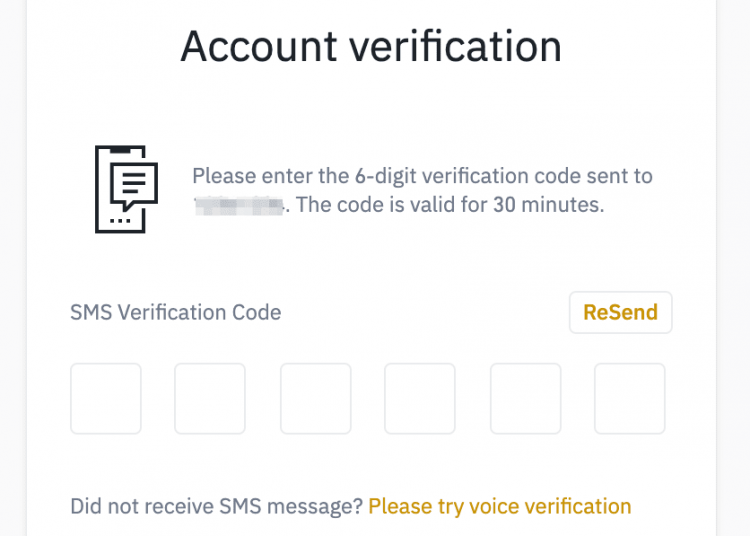 Step 5: Successfully register
Congratulations, you have successfully registered on Binance.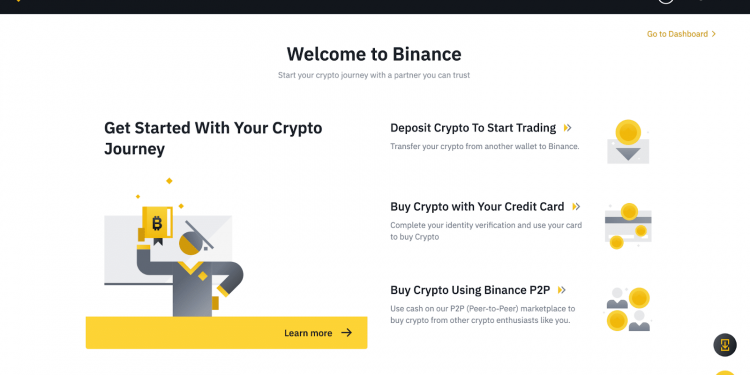 Step 6: Enhance account security
To enhance your account security, click [Go to Dashboard] to enable two-factor authentication (2FA), including:
Phone verification 

Google verification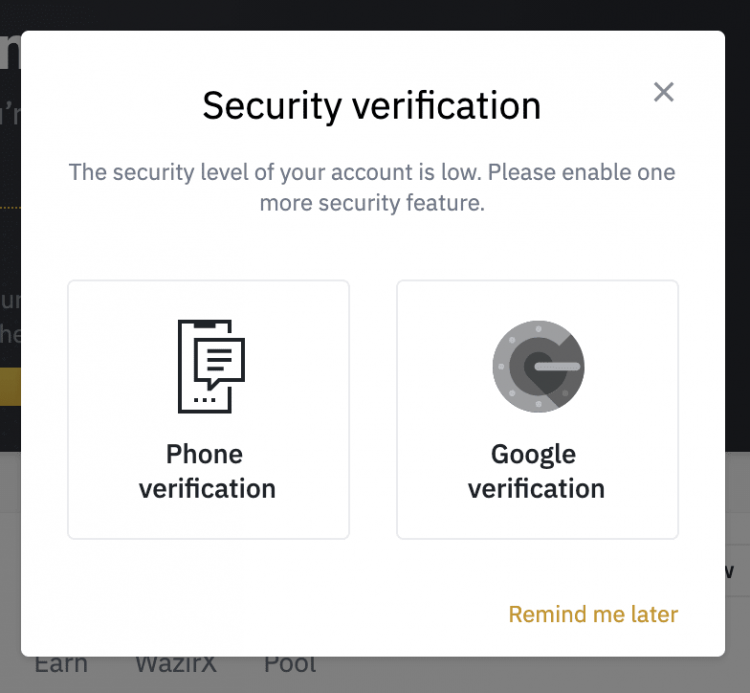 Hopefully the above article will bring useful information, so that you can complete Binance registration quickly. If the actual interface has changed, Wiki Binance will always update the latest registration guide.
If you have created a successful Binance account, you can see more how to buy coins on Binance P2P in fiat currency: USD, VND, JPY, CNY,…