Arabic
Bengali
Chinese (Simplified)
Dutch
English
French
German
Hindi
Indonesian
Italian
Japanese
Korean
Malay
Persian
Portuguese
Russian
Sindhi
Spanish
Thai
Turkish
Urdu
Vietnamese
It is important for traders to have a good knowledge of risk management in cryptocurrency market. In this post, WikiBinance will share the 4 biggest reasons why most traders fail, and how to minimize the risk.
Over-leveraging
Over-leveraging is one of the most common reasons why traders fail. Traders are overconfident in the profit they hope to earn that results in over-leveraging.
Over-leveraging can a double-edged sword. If positive, the transaction will be successful, bringing large profits. On the other hand, can result in an equal amount of losses if not favorable.
Because of the volatility and uncertainty of cryptocurrency market, high-leverage positions offer high risk. Moreover, traders can deal with liquidation of entire funds, especially if the market fluctuates greatly.
Therefore, new traders should focus on preserving funds and aiming for small but sustainable profits, which increase gradually over time.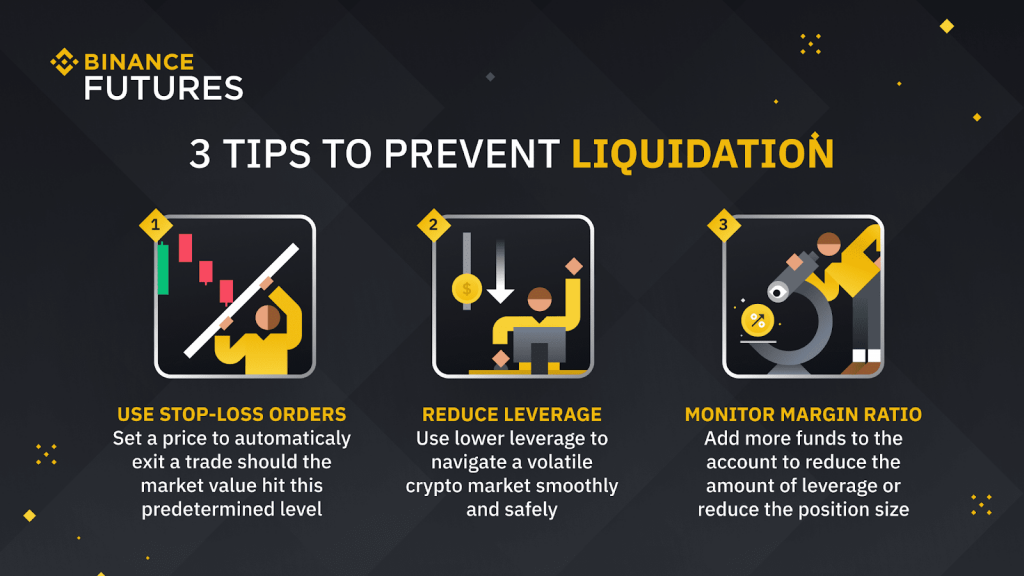 Poor risk management
Another reason why traders fail is that they lack risk management. Traders can develop risk management strategies strategy by using trading tool like stop-loss orders on Binance Futures.
They can exit positions if the market doesn't fluctuate as they expect. A stop-loss order not only helps traders protect their funds, but also minimize the risk of loss.
Take large and risky positions
New traders often fall into the trap of "all or nothing", putting all their holdings into a trade. This logic is also completely wrong. Therefore, to protect your funds, you should comply with strict money management principles.
A trade worth 10% is taken into account as high risk for most investors. For instance, if you've got $1000 then a 10% trade is considered high risk. If you lose $100, you will only be able to trade 10 more times until the capital runs out. Instead, you ought to trade 1% or less.
Thus, you can get a better grasp of how the market works then you can cut losses short in time without worrying about bankruptcy. As profits accumulate, you will have more capital to trade.
Non-responsible transactions
Psychological and emotional factors can have an impact on traders. Therefore, new traders often fall into indiscipline and irresponsibility that results in loss. When the trader suffers consecutive losses, it can be very difficult to turn the situation around, and in such situations, perhaps stopping the trade is best.
Binance Futures has provided the Cooling-Off Period function for traders so that they can avoid this behavior. This function invalidates futures trading for a certain period of time.
In addition, those who are new to the cryptocurrency market don't have a good knowledge of the product they're trading. Traders should learn about the products and the fundamentals so that they can control over actions and make an informed investment decision.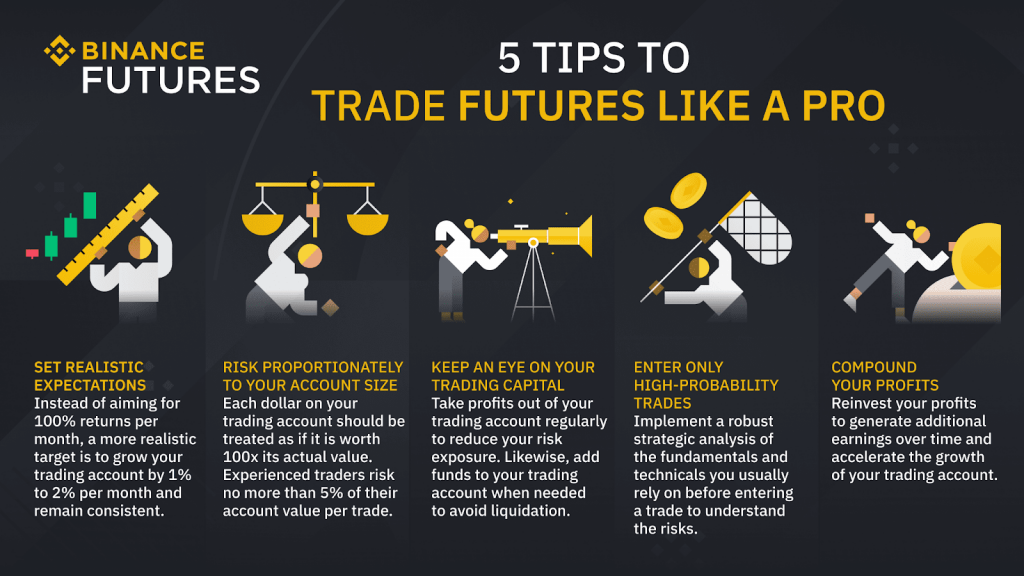 Conclusion
Traders should be responsible for their actions to minimize the amount of trading mistakes and be a step closer to consistent profitability.
>>> Related: How to register and verify Binance acount update 2022