Arabic
Bengali
Chinese (Simplified)
Dutch
English
French
German
Hindi
Indonesian
Italian
Japanese
Korean
Malay
Persian
Portuguese
Russian
Sindhi
Spanish
Thai
Turkish
Urdu
Vietnamese
Securities and Exchange Commission (SEC) Chairman Gary Gensler has just made the latest comments surrounding the investigation into the U.S. subsidiary of cryptocurrency exchange Binance. According to a Feb. 15 report from the Wall Street Journal, the SEC is looking into the relationship between Binance.US along with two trading companies, Sigma Chain AG and Merit Peak. The regulator has asked the Binance.US to provide full information from the above subjects to conduct an investigation into whether the exchange is taking advantage of market manipulation. Shortly thereafter, SEC Chairman Gary Gensler immediately gave an interview to Fox Business to clarify his personal views on the case.
"Most of the activity in crypto is at a market cap of about $2 trillion, which is taking place largely on centralized exchanges or lending platforms. As you can see, we just made an emergency announcement for one of the largest exchanges right now."
Gensler added that the SEC's guideline is that the agency always prioritizes implementing basic safeguards to help investors fight fraud. Since many tokens on exchanges can be securities, so the SEC must step in.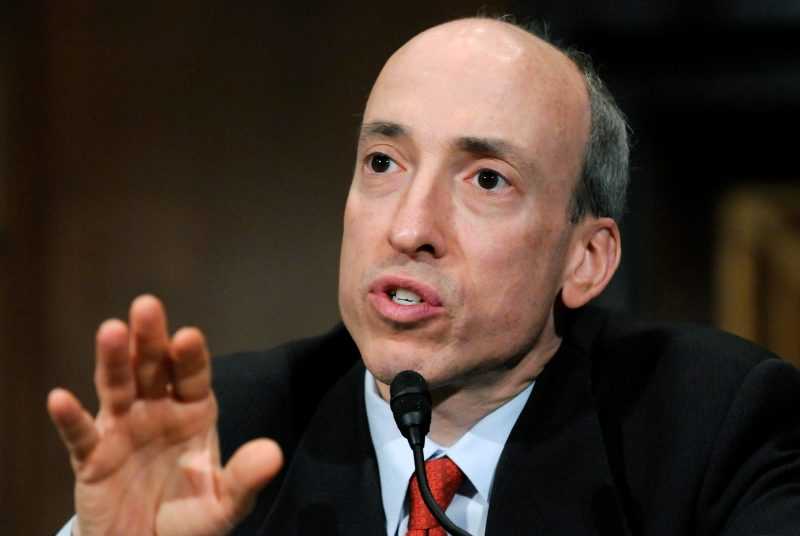 However, Gensler's latest move is also understandable when he has repeatedly expressed a harsh stance with the actions of the "sharks" in the market. In early December 2021, he frankly stated that the crypto market is being horribly manipulated. As a result, the SEC chairman will take strong action in 2022 by putting greater pressure on cryptocurrency exchanges to include them in the agency's closely watched framework. As for Binance, this isn't the first time the exchange has run into trouble on U.S. soil. In March 2021, the platform was accused by the CFTC of letting U.S. users trade derivatives. It was then subjected to investigative pressure from U.S. authorities who suspected the exchange was having insider trading. In addition, Gensler discussed the recent $100 million fine payment between the SEC and BlockFi Lending LLC over the crypto lending platform's illegal supply of its products to customers, as well as in violation of the Investment Companies Act of 1940. According to the SEC, BlockFi began offering and selling products to the public in March 2019, in which investors lent the company cryptocurrency assets in exchange for a promise to provide a subject to a variable monthly interest payment.
"What we found was that BlockFi not only failed to comply with what became known as the Securities Act of 1933, but also the Investment Companies Act of 1940, which provides returns to the community by withdrawing their assets and taking them to investment."