Arabic
Bengali
Chinese (Simplified)
Dutch
English
French
German
Hindi
Indonesian
Italian
Japanese
Korean
Malay
Persian
Portuguese
Russian
Sindhi
Spanish
Thai
Turkish
Urdu
Vietnamese
The collaboration of Binance and Nigeria
Binance
, the leading cryptocurrency exchange all around the world, has cooperated with Nigeria to develop a digital economic zone that will support blockchain technology adoption in West Africa.
According to the statement of Export Processing Zones Authority, the goal of partnership is to harbour a digital hub that will be similar to Dubai's virtual free zone.
The space will be the first in the West African region once completed. Therefore, entrepreneurs in the West African nation have opportunity to veer into blockchain technology.
https://twitter.com/WatcherGuru/status/1566423182768312320?s=20&t=htXLTZbeFr2pw0DyWbvc8A
Our goal is to engender a flourishing virtual free zones to take advantage of a near trillion dollar virtual economy in blockchains and digital economy," Adesugba, NEPZA's Managing Director said.
The crypto adoption of Nigeria
The Central Bank of Nigeria required commercial banks to stop facilitating cryptocurrency transactions in 2021 to avoid the risk of crypto to financial system.
Meanwhile, the Securities and Exchange Commission released a rulebook for digital assets in May to ensure investors' protection and market transparency.
On the other hand, this country has gained a high crypto adoption. It is one of the largest crypto markets with more than $1 billion peer-to-peer Bitcoin trading volume from January to June 2022.
With the aim of increasing investment in its regional economy, Nigeria Stock Exchange (NGX) Ltd. is planning to introduce a blockchain-enabled exchange platform in 2023.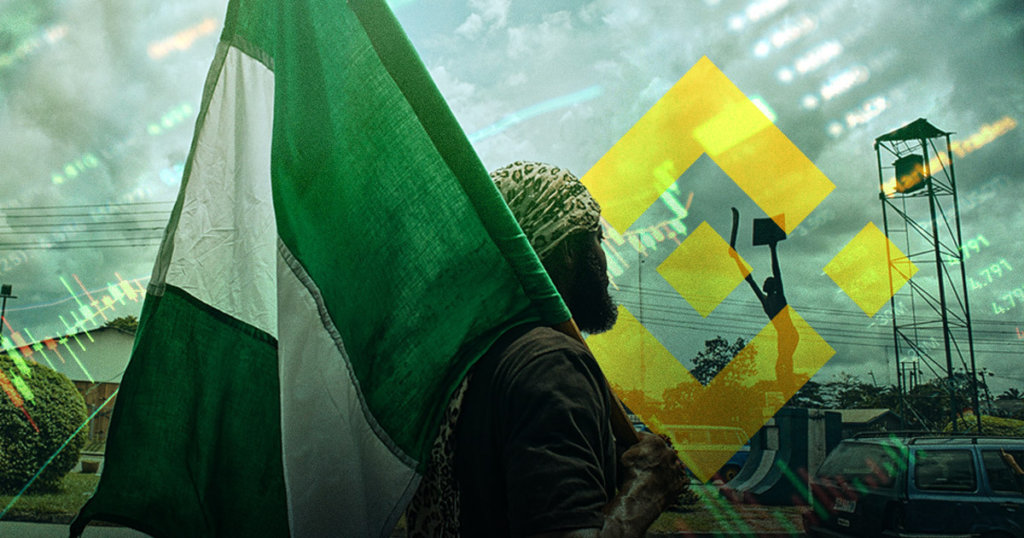 Binance increases adoption of the mainstream blockchain
Binance
's partnership with Nigeria follows a similar move the exchange made with the South Korean city of Busan.
Binance
had signed a MoU with Busan to provide the city with infrastructural and technological support and promote Busan's blockchain ecosystem as well as Busan's Digital Asset Exchange.
Beside that, Binance also made an agreement with the Securities and Exchange Regulator of Cambodia (SERC) to develop the securities industry of the country.
Meanwhile, Binance recently launched a crypto education center in Cameroon to further boost crypto and blockchain adoption in the African country.