Arabic
Bengali
Chinese (Simplified)
Dutch
English
French
German
Hindi
Indonesian
Italian
Japanese
Korean
Malay
Persian
Portuguese
Russian
Sindhi
Spanish
Thai
Turkish
Urdu
Vietnamese
On April 28, Binance unexpectedly announced its 30th project on binance launch pool – Project Galaxy (GAL), a Web3 authentication data network. It is known that users will be able to bet their BNB, BUSD and CAKE on separate pools to farm gal tokens for 30 days, with the farm time starting from 2022-04-29 00:00 AM (UTC).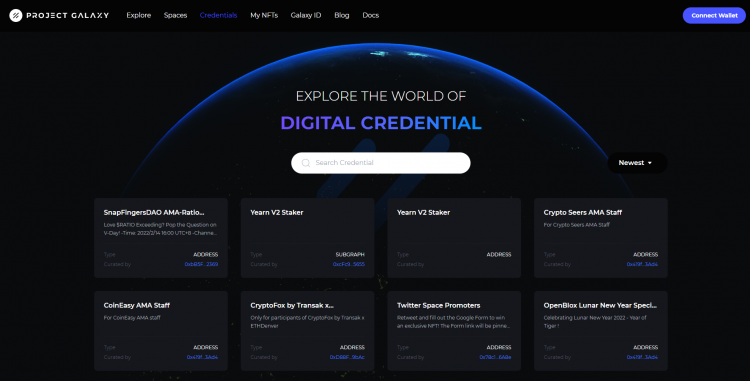 Binance will then list GAL into the Innovation Zone at 2022-05-05 12:00 CH (UTC) and open trading with gal/BTC, GAL/BNB, GAL/BUSD and GAL/USDT trading pairs.
About Project Galaxy (GAL)
Project Galaxy is a Web3 credential data network. Built on open and collaborative infrastructure, Project Galaxy helps Web3 developers and projects leverage digital certificate and NFT data to build better products and communities.
Project Galaxy allows the person in charge to aggregate credentials through multiple data sources on the chain and off-chain.
Project Galaxy allows developers to take advantage of credentials through Application Modules, Oracle Credentials, and Credential APIs.
Galaxy's infrastructure supports the person in charge of contributing credentials through a variety of data sources, including:
For chain logins: the person in charge can contribute data from 7 different chains with subgraph queries or wallet snapshots.
For off-chain logins: the person in charge can easily contribute testimonial data to Galaxy's built-in data sources such as Twitter, Github, or Discord.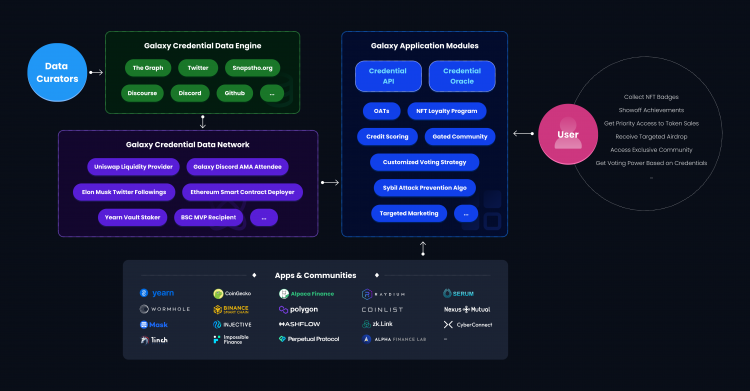 Details about GAL Launchpool
Token name: Project Galaxy Project (GAL) Total token supply: 200,000,000 GAL Launchpool Token Reward: 3,000,000 GAL (1.5% of total token supply) Initial circulating supply: 35,161,333 GAL (17.58% of total token supply) Smart Contract Address: GAL (ERC-20); GAL (BEP-20) Deposit terms: There is no upper limit. KYC mandates that pools be supported:
Stake BNB: 2,100,000 GAL (70%)
Stake CAKE: 600,000 GAL prize (20%)
Stake BUSD: 300,000 GAL prize money (10%)
Farm time: 2022-04-29 00:00 AM (UTC) to 2022-05-28 11:59 PM (UTC).
Gal Farm Distribution
| | | | | |
| --- | --- | --- | --- | --- |
| Day (00:00:00 – 23:59:59 UTC every day) | Total Daily Rewards (GAL) | Daily Rewards for BNB Pool (GAL) | Daily Rewards for CAKE Pool (GAL) | Daily Rewards for BUSD Pool (GAL) |
| 2022-04-29 – 2022-05-05 | 214,285.71 | 150,000.00 | 42,857.14 | 21,428.57 |
| 2022-05-06 – 2022-05-28 | 65,217.39 | 45,652.17 | 13,043.48 | 6,521.74 |
Some notes about the project.
Screenshots of the user's balance and the total balance of the group will be taken per hour to calculate the user's rewards. The rewards will also be updated every hour.
Users will be able to accumulate their rewards (calculated per hour) and transfer these rewards directly to their spot account at any time.
The annual percentage yield (APY) and the total balance of each group will be updated in real time.
You can only bet on one group at a time. For example, User A cannot bet the same BNB on two different groups at the same time, but can allocate 50% of their BNB to group A and 50% to group B.
Users will be able to withdraw their funds at any time without delay and join any other available groups immediately.
Tokens are placed in each group, and any unclaimed rewards are automatically transferred to each user's on-premises account at the end of each farm period.
BNB joining Launchpool will still provide users with standard benefits for holding BNB, such as airdrops, Launchpad's conditionality, and VIP benefits.
>>> Read more news about Binance: Binance launches Project Galaxy (GAL) project on Launch Pools