Arabic
Bengali
Chinese (Simplified)
Dutch
English
French
German
Hindi
Indonesian
Italian
Japanese
Korean
Malay
Persian
Portuguese
Russian
Sindhi
Spanish
Thai
Turkish
Urdu
Vietnamese
SpaceID's seed round is led by Binance Labs
Binance Labs, the Web3 investment and venture capital arm of Binance, leads seed-round raise of Web3 indentity management protocol SpaceID. The goal of SpaceID is to make it easier to manage blockchain address before its deployment.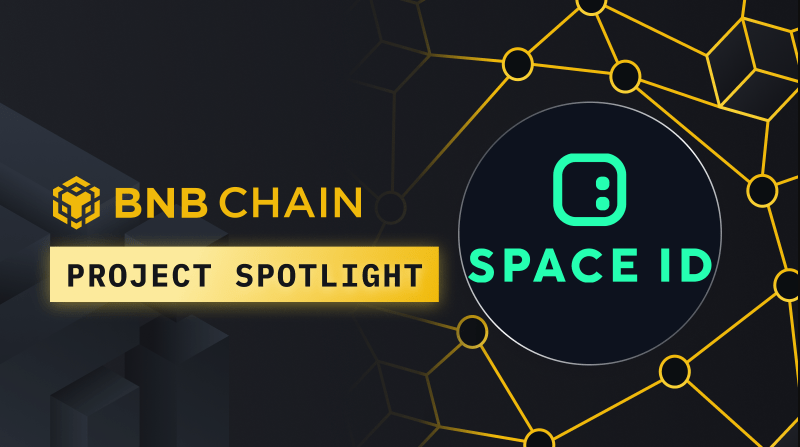 The fundraise will hasten SpaceID's actualization of its goal to establish the standard domain identifier for BNB Chain addresses and ease the transition to a multichain-compatible universal domain service.
Nichola W. Binance team investment member announced:
"SPACE ID is building a universal naming standard and a Software Development Kit (SDK) that not only brings flexibility and simplicity to users Web3 interactions, but also bridges the gap between Web2 and Web3 apps. We look forward to working closely with SPACE ID to facilitate Web3 name services and further grow the BNB ecosystem."
Although SpaceID is in embryonic stage, it has a great impact on BNB community. The team has integrated with a large number of projects such as Trust Wallet, Ankr, Beefy, DODO, NodeReal, Mathwallet, Chainlink,  Apeswap,… and collaborated with developers in the BNB Chain ecosystem.
There are 23,518 BNB pre-registered domains with 8,984 participated users.
Yesterday added the finishing touch for #SPACEID .bnb Domain Pre-registration. #DID

Check out the recap for this amazing journey: ~9K participants, & 23K+ registered #bnbdomain.

1019 $BNB giveaway distribution to pre-registration participants will begin on 9/14. pic.twitter.com/jmfHKYsHN4

— spaceid.bnb (@SpaceIDProtocol) September 5, 2022
Crypto adoption
SpaceID uses a single human-readable domain name to reflect all of Web3 identities in order to create an open-source, decentralized, censorship-resistant universal naming network which connects assets, individuals and decentralized applications (dApps) across multiple blockchain networks.
The protocol will facilitate to manage Web3 information more easier, further grow the BNB ecosystem and pave the way for mainstream crypto adoption. Currently, crypto users still have difficulty in managing various blockchain addresses.
>>> Related: Guide to register Binance account update 2022