Arabic
Bengali
Chinese (Simplified)
Dutch
English
French
German
Hindi
Indonesian
Italian
Japanese
Korean
Malay
Persian
Portuguese
Russian
Sindhi
Spanish
Thai
Turkish
Urdu
Vietnamese
Binance NFT Marketplace launches "Mystery by Franck Muller" mystery box collection with limited-edition timepieces by Franck Muller.
Franck Muller limited edition luxury watch auction
Founded in 1992, Franck Muller has become a benchmark in the field of luxury watchmaking in less than 30 years. To kick off the NFT launch, Franck Muller will hold an auction of a limited-edition Franck Muller watch "Aoki Sloane". The auction will take place from 2022-07-27 11:00 (UTC) to 2022-08-03 11:00 (UTC), with a starting bid price of 350,000 BUSD.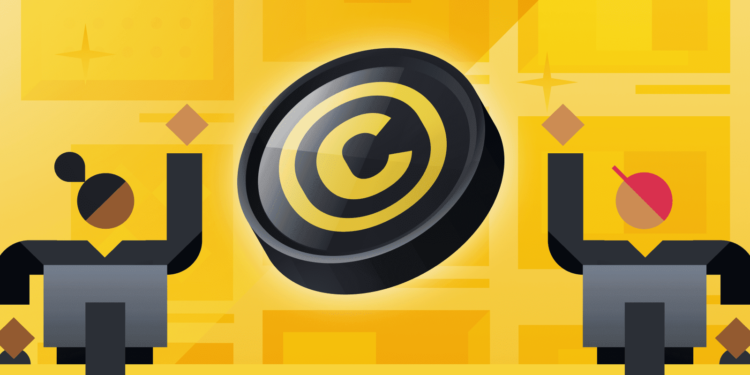 If the auction winner wants to personally pick up the watch from Franck Muller Boutique in Dubai, Franck Muller will sponsor an entire pair of business class airfares to Dubai, accommodation for a five-star hotel for two pax, Rolls Royce cars and shuttles to and from the hotel for two days. In addition, the winner can choose free courier.
Franck Muller will not refund the money or the cash equivalent value of the reward. Franck Muller will contact the auction winner by email within 30 days after completing the auction to provide more details. Successful bidders will also receive the exclusive NFT "Aoki Sloane" after completing the registration on Franck Muller's website and following the instructions.
"Mystery by Franck Muller" mystery box collection
Users can start buying "Mystery by Franck Muller" mystery box collection from 2022-07-27 11:00 (UTC). Each mystery box contains an NFT and costs 100 BUSD. The mystery box collection comes with 28 NFT designs in four different levels: Common (N), Rare (R), Super rare (SR) and Super super Rare (SSR).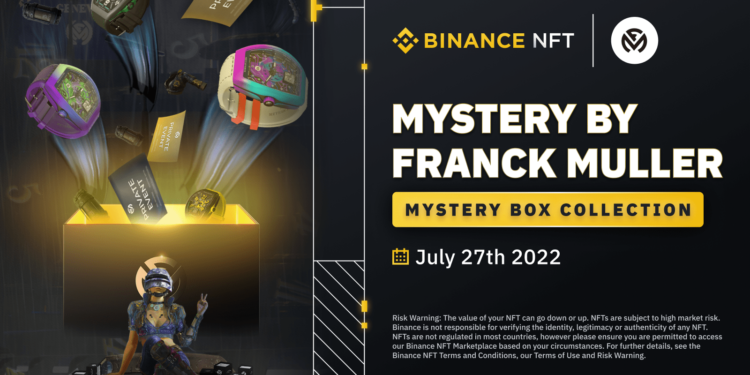 Each "Mystery of Franck Muller" in Binance NFT's main offering can unlock gadgets ranging from NFT watches to metaverses such as Decentraland, to physical Franck Muller watches and Apple Watch faces. Other NFT facilities include the opportunity to attend Franck Muller's own events in Dubai, Miami and Singapore, as well as a private tour to Watchland, the Franck Muller factory in Geneva.
Users must register on Franck Muller's website to request an wearable NFT watch, a physical watch, and an Apple Watch face. Participants must confirm and complete their registration of private events and factory tours. Users who purchase 10 or more "Mystery by Franck Muller" will also be placed on the white list for Franck Muller's future collection of NFT avatars and provided with NFT avatars as members for the Lux-Club.
Details will be announced on Franck Muller's official Twitter and Instagram at a later date. Rights relating to the holding of NFT "Franck Muller's Mystery" and NFT "Aoki Sloane" are determined and offered by Franck Muller, including every NFT utility and exclusive rewards from the auction. Binance is merely an NFT market where users can buy and trade NFT and are not responsible for or obliged to provide rights related to the holding of NFT "Mystery by Franck Muller" and NFT "Aoki Sloane".