Arabic
Bengali
Chinese (Simplified)
Dutch
English
French
German
Hindi
Indonesian
Italian
Japanese
Korean
Malay
Persian
Portuguese
Russian
Sindhi
Spanish
Thai
Turkish
Urdu
Vietnamese
WazirX assets have been frozen
According to an announcement by the Enforcement Director (ED), India's law enforcement agency, WazirX's assets worth $8.15 million (646.70 million yen) have been frozen. WazirX has been linked to the world's largest cryptocurrency exchange Binance. This investigation was carried out because WazirX was suspected of violating foreign exchange regulations. The cryptocurrency exchange has disagreed with the allegations made by the ED in the press release and is still working on its action plan. A WazirX spokesperson said:
"We have fully cooperated with the Law Enforcement Directorate for several days and have responded to all their inquiries in a full and transparent manner, We disagree with the allegations in the ED press release. We are evaluating our next action plan."
CZ advises users to transfer funds from WazirX to Binance
Changpeng Zhao (CZ), CEO of cryptocurrency exchange Binance has recommended that customers who have cryptocurrencies on WazirX transfer funds to Binance's platform. On Twitter, CZ shared:
"If you have assets on WazirX, you should transfer it to Binance. Simple as that. We can disable the WazirX wallet with technology levels, but we can't/won't do that. And we're getting a lot of debate from the community, we can't/won't hurt users."
If you have funds on WazirX, you should transfer it to Binance. Simple as that.

We could disable WazirX wallets on a tech level, but we can't/won't do that. And as much debates as we are enduring, we can't/won't hurt users. 🙏

— CZ 🔶 BNB (@cz_binance) August 5, 2022
The conflict between Binance and WazirX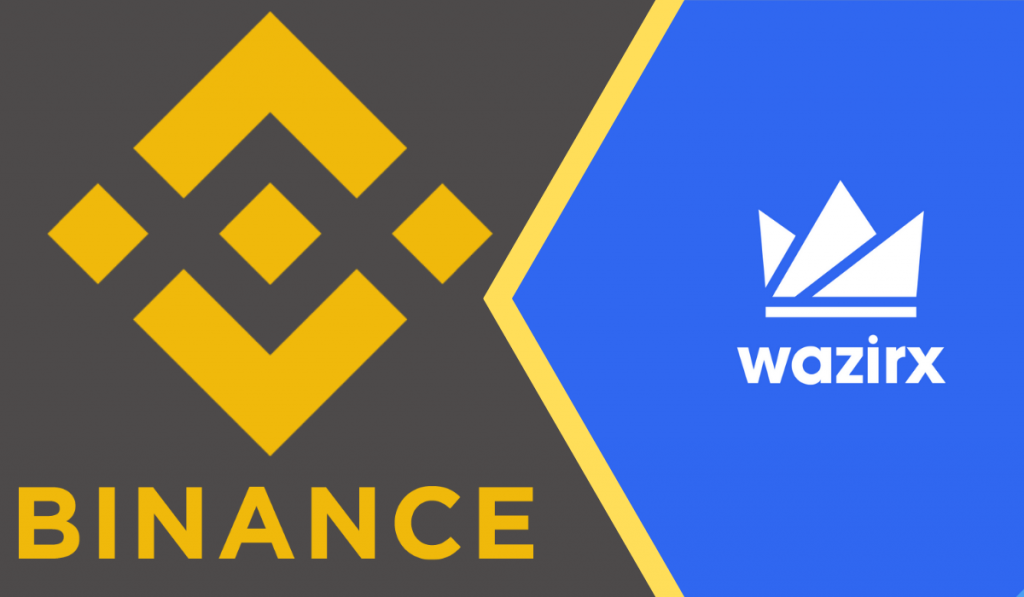 Binance's CEO quickly issued a statement denying that the company acquired WazirX after nearly three years when the two cryptocurrency exchanges announced an acquisition agreement. CZ has stressed that it does not own any equity in WazirX's parent company Zanmai Labs and that "the Acquisition of WazirX was never completed." However, WazirX founder Nischal Shetty disagreed and claimed that the exchange had been acquired by Binance. Nischal Shetty has also shared on Twitter that Binance owns the WazirX domain, with native access to Amazon AWS web hosting servers, holds ownership of all crypto assets, and also receives crypto profits. In response to Nischal Twetty's tweet, Changpeng Zhao said that Binance only offers the WazirX wallet service as a technology solution and some other technical issues. He stated that only WazirX is responsible for all other aspects of the exchange, including user registration, KYC, trading, and withdrawals.
"The Wazirx founding team maintains control over the platform's operations. We (Binance) have never been provided with data or user control, KYC, etc. We have NO control over the trading system. You just provided aws credentials, no source code, no deployability. You also have access to your AWS account, source code, deployment, and more."
In addition, Zhao also emphasized:
"The recent allegations about WazirX's operations and how the platform is managed by Zanmai Labs are of deep concern to Binance. Binance partners with law enforcement agencies around the world. We are excited to work with ED in any way we can."
Ahead of the ED investigation, Nischal Shetty tweeted that Zanmai Labs, the legal entity that owns WazirX "has been cooperating with ED for more than 7 days and has submitted all requested data."
>>> See also: Binance full set: The most complete Binance subscription guide updated 2022