Arabic
Bengali
Chinese (Simplified)
Dutch
English
French
German
Hindi
Indonesian
Italian
Japanese
Korean
Malay
Persian
Portuguese
Russian
Sindhi
Spanish
Thai
Turkish
Urdu
Vietnamese
Blockchain Week in Paris
Binance announced that Blockchain Week will be taken place from Wednesday, September 14 to Thursday, September 15 in Paris. This is not only an opportunity for traders to better understand Web3, but also a place to connect and meet the world's leading experts in the blockchain platform.
The event will have 4000 standard tickets available, registrants are able to purchase tickets from an intermediate distributor by the end of August.
Besides, users can register for the Super Meet-Up on Friday, September 16.
#BinanceBlockchainWeek Paris 🇫🇷

🗓 September 14-16, 2022.

Join us to explore Web3 and how we can build a bold decentralized future together 🤝

Learn more and register your interest ⤵️https://t.co/dSIE99PWc0

— Binance (@binance) August 8, 2022
Blockchain Week Framework
Binance has selected four key themes to explore during the two-day main event, offering a broad view of the web3's application and potential.
Frameworks and Foundations: A look back at the milestones that set the stage for the successful adoption of Web3 from government regulation to creating a home for blockchain in France.
Build Bold: The philosophy behind building Web3 projects around the world, how Web3 projects empower charitable causes and community education through Binance Charity.
Web3 Culture Convergence: Fashion, music, and art are constantly evolving in the Web3 world in different creative ways. Paris is a global cultural center and will pioneer this innovation.
A Web3-Powered World: This is your chance to work towards the potential value that Web3 can bring financially as well as in everyday life. That will become a reality in the near future.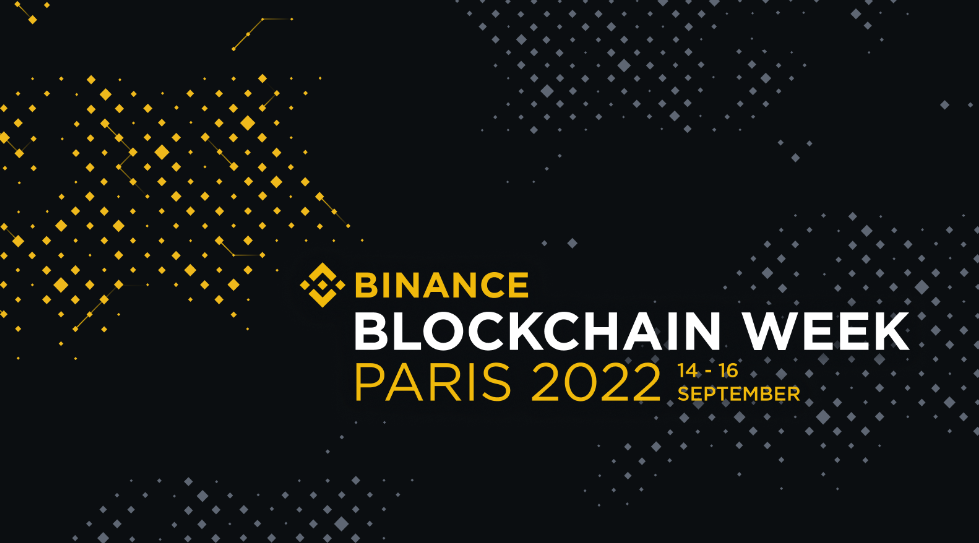 Binance will offer a Blockchain Week experience with a touch of French culture. Inspired by the city of Paris with the world of culture, art, sports, the developers believe it is possible to build the future of Web3 in a similar way. During the two-day conference, Binance will discuss and evaluate the development of the Web3 technological wave, opening up a grand vision of a more prosperous, equal Web3 world for all.