Arabic
Bengali
Chinese (Simplified)
Dutch
English
French
German
Hindi
Indonesian
Italian
Japanese
Korean
Malay
Persian
Portuguese
Russian
Sindhi
Spanish
Thai
Turkish
Urdu
Vietnamese
Binance is closely monitoring Proof-of-Stake upgrades, ready to support Ethereum's upcoming landmark "The Merge" event, and planning to list potential Ethereum token forks.
"Ethereum Merge" is expected to take place in mid-September, however, a specific time has not yet been finalized. In light of the news that Ethereum is moving to a Proof-of-Stake mechanism, some members in cryptocurrency community are planning to fork the blockchain to maintain the Proof-of-Work network.
Binance considers listing Ethereum forks
In a blog post on August 10, Binance, the world's largest cryptocurrency exchange, said it is "closely monitoring" the "Ethereum Merge" event and will support it on launch. The exchange emphasized that the event could lead to the creation of several forked Ethereum tokens, and will "evaluate and consider support for the distribution and withdrawal" of the forked tokens.
The Ethereum Merge is approaching.

Here's what you need to know if you hold $ETH on #Binance:

🔸Binance will support "The Merge".
🔸In case of newly forked tokens, we will evaluate and consider support for distribution and withdrawal.

View details ⤵️https://t.co/iuQSsXZ7fk

— Binance (@binance) August 10, 2022
In other words, Binance is implementing plans to support the Proof-of-Stake version of ETH when critical updates are shipped, and will likely list ETH tokens. forked token related otherwise.
"In order to protect Binance users, all forked tokens will go through the same strict listing review process as Binance does for any other coin/token. Binance does not guarantee any listings as per our internal policy."
"The Merge" is one of the biggest crypto events in recent years. The leading smart contract blockchain merges the current Proof-of-Work mechanism with the Proof-of-Stake consensus mechanism that ends the mining of ETH by miners, switches to stake ETH based on Validator.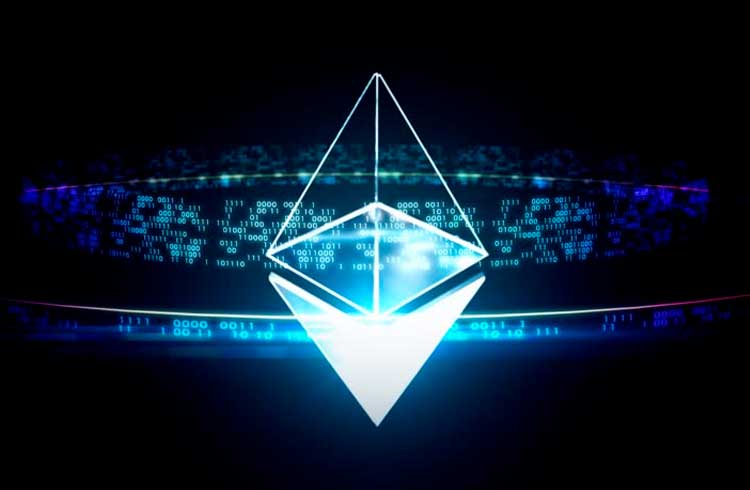 The upgrade is currently in testing and will be rolled out in mid-September. It is expected that this will reduce Ethereum's energy consumption by 99.9% and cut ETH issuance down by about 90% as the network will no longer need to pay miners to mine new blocks into the chain.
>>> Related: How to exchange assets between ETH, ETHS, ETHW on MEXC
Binance Supports Proof-of-Work Forks
Although the majority of the Ethereum community supports the merger, there is still some opposition to the impact of this on miners. Several notable names in the crypto community such as TRON founder Justin Sun and founding miner Chandler Gou have backed plans to fork the Ethereum blockchain to maintain the Proof-of-Work network.
If a fork occurs, it is likely to lead to the creation of new ETH tokens. That's why Binance reviews and lists any potential new coins.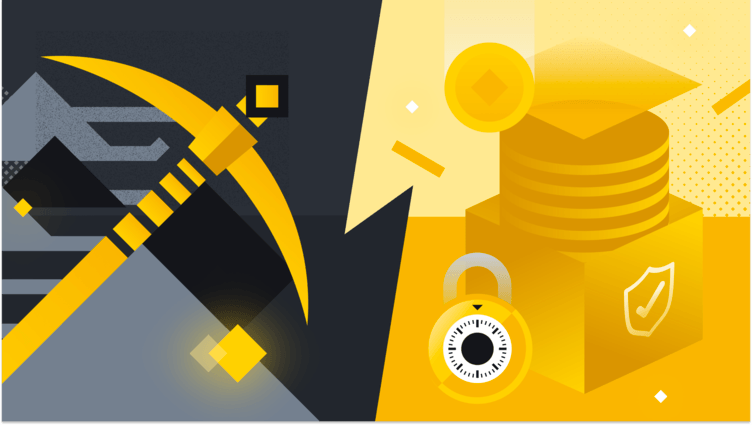 Circle and Tether, the issuer of stablecoins USDC and USDT, have announced that they will exclusively support Ethereum Proof-of-Stake following "The Merge" event. The Ethereum Proof-of-Work plan offers a potentially lucrative opportunity for exchanges to offer related assets for trading. Justin Sun-backed Poloniex said it would support a potential hard fork token earlier this week. However, so far no major exchange has committed to listing any new tokens. Ethereum will complete its final "The Merge" testnet early Thursday, with a Merge date on the mainnet to be completed later.
>>> Read More: How to sign up for Binance account update 2022