Arabic
Bengali
Chinese (Simplified)
Dutch
English
French
German
Hindi
Indonesian
Italian
Japanese
Korean
Malay
Persian
Portuguese
Russian
Sindhi
Spanish
Thai
Turkish
Urdu
Vietnamese
Complaints related to money laundering measures opposed by Binance
A Reuters report claims that Binance has become a "hub for hackers, fraudsters and drug dealers" with close links to russia-based black web marketplace Hydra. Binance has hit back at claims that it acted as a means to launder at least $2.35 billion in illegal money. Matthew Price, Binance's senior director of investigations, who served as hydra's principal investigator when he worked at the IRS criminal investigation, said, "What's wrong with this report is that every exchange is exposed to a dark net market."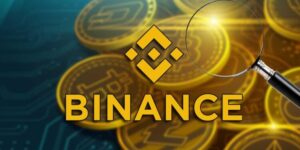 Tigran Gambaryan, the exchange's director of global intelligence, who also worked at the IRS's cybercrime unit, added: "It has absolutely nothing to do with the facts to implement an agenda." "The biggest part of this story is completely ignored. You can't control the deposit, you can only control what you can do afterwards." Gambaryan added.
Binance confirms strict anti-fraud management process
Binance has hired senior investigators from the IRS' cybercrime unit over the past three years to improve its crime prevention. Price and Gambaryan said Binance has a rigorous process for dealing with exposure to fraud, a dark net market and fraud using blockchain analytics software provided by Chainalysis and Elliptic. "The on-site system will score risks and everything is tagged internally based on our tools, after which we can perform post-transaction monitoring with Chainalysis." Gambaryan insisted.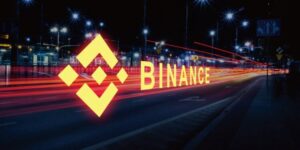 Binance published 50 pages of email exchanges between its intelligence team and Reuters, in which it commented on the recovery of $5.8 million from the Ronin hack, as well as support in many cases of fraud. The email exchange reiterated that the reporter had confused "indirect" exposure to the dark net market and "direct contact." Data from Chainalysis reveals that 0.15% of all cryptocurrency transactions by 2021 are related to illegal activity, while the United Nations estimates that between 2% and 5% of fiat currencies are involved in some form of criminal activity. >> See also: Binance Registration Guide 2022