Arabic
Bengali
Chinese (Simplified)
Dutch
English
French
German
Hindi
Indonesian
Italian
Japanese
Korean
Malay
Persian
Portuguese
Russian
Sindhi
Spanish
Thai
Turkish
Urdu
Vietnamese
Binance, the global blockchain company behind the world's largest cryptocurrency exchange, has announced the completion of a partnership agreement with the U.S. ® National Academy of Recording Arts and Sciences to become the first official cryptocurrency trading partner for the 64th annual GRAMMY ® and GRAMMY ® Week events, this includes the Opening Ceremony of the Recording Academy.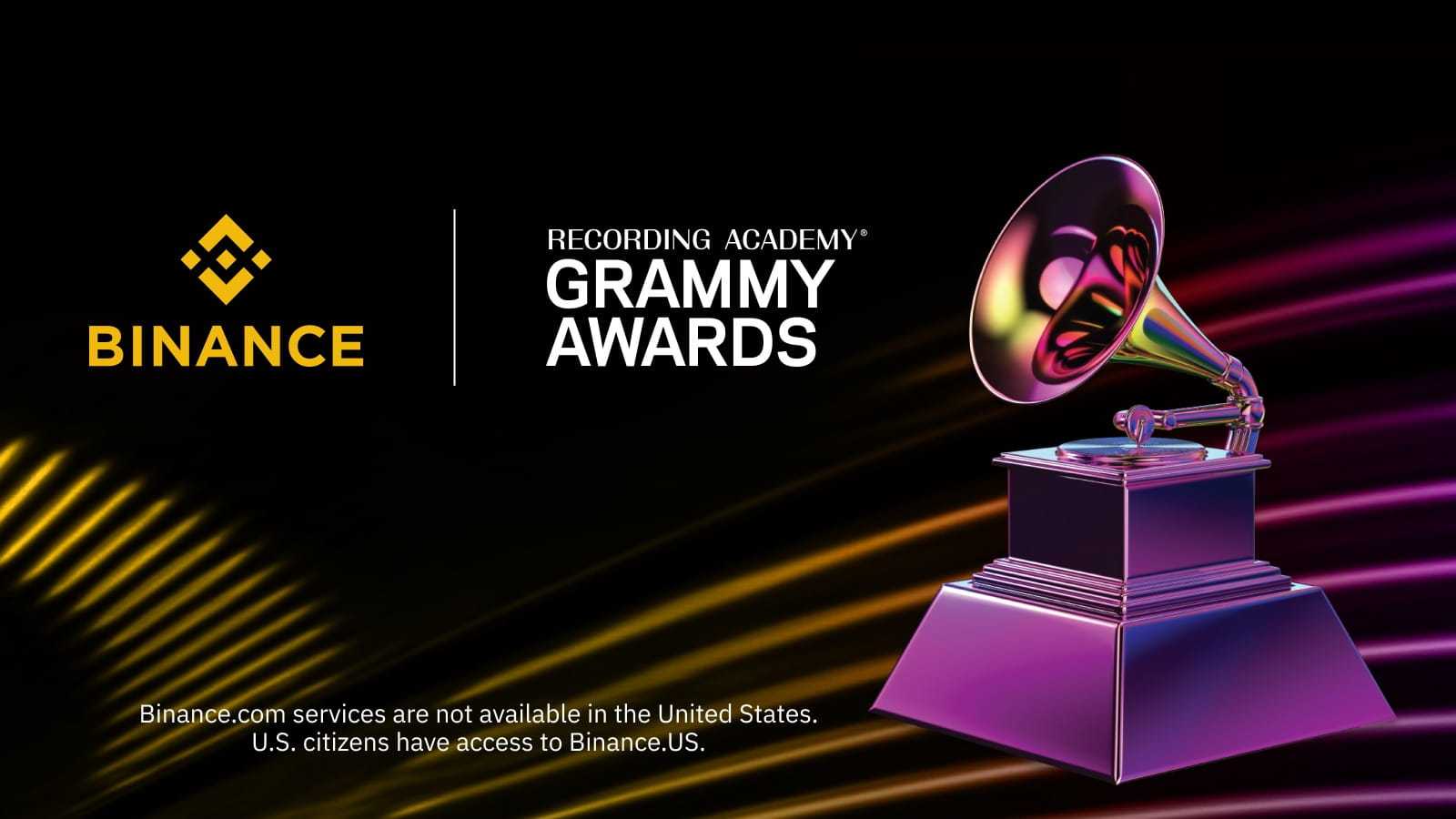 As the official cryptocurrency trading partner of the GRAMMY Awards, Binance will continue to partner with the Academy throughout the year to bring a wide range of Web3 technology solutions and experiences to its members, Events and initiatives of the organization.
"In the process of developing the National Academy of Recording Arts and Sciences for a rapidly changing music industry and for the next generation of creators, we feel it is most important to work with creative partners to find more revenue-generating opportunities for our members and create more revenue-generating opportunities for our members and to create. New experience for music fans" – Panos A. Panay, co-president of the Recording Academy, said.
"As a leader in approaching blockchain platforms and digital currencies with a community-focused approach, Binance is the perfect partner for GRAMMYs in its mission to empower music makers around the world." Binance co-founder Yi He also expressed, "We are impressed by the Academy's ability to meet the changing needs of the community – this is something we share as a company that puts users and people first." "GRAMMYs is an honorable start to our partnership to bring new experiences. That includes activities backed by blockchain technology and all the great things that Web3 technology can bring to the entertainment sector." The 64th annual GRAMMYs Awards are broadcast live on Sunday, April 3, 2022 at 8 p.m. (ET time) and 5 p.m. (Pacific time). The show is broadcast live on the CBS Television Network and will be available for on-demand live streaming on Paramount+. Additional details about the partnership between Binance and Recording Academy are expected to be announced at a later date after the official announcement of the partnership.
>>> Read more about Binance: Binance wins class action lawsuit against tokens locked from 2018