Arabic
Bengali
Chinese (Simplified)
Dutch
English
French
German
Hindi
Indonesian
Italian
Japanese
Korean
Malay
Persian
Portuguese
Russian
Sindhi
Spanish
Thai
Turkish
Urdu
Vietnamese
Incubation Program Season 5 will last 8 weeks with the participation of projects from all blockchain networks.
Binance Labs launches Incubation Program season 5
Binance Labs, the venture capital and incubation arm of Binance, is receiving applications for season 5 from various projects. The Season 5 Incubation Program aims to bring together the next creative protocols in the development of Web3. The program will last eight weeks, and projects from all blockchain networks can apply to participate. The online registration portal will close on July 31.
Find out more about how #Binance Labs Incubation Program empowers innovative projects to shape the future of Web3, and apply for the new season here 👇https://t.co/rfxpI3dcmM

Application window will close on July 31, 2022!

— Binance Labs Fund (@BinanceLabs) July 7, 2022
Privileges of participating in Incubation Program
Projects participating in the Incubation Program will be given the maximum opportunity to develop with privileges, including:
Information sharing sessions between the founders of projects and long-standing leaders in the cryptocurrency industry
Contact with an extensive network of investors and experts to facilitate cooperation
Technical and marketing support
Funding for outstanding projects.
In particular, participants will have exclusive meetings with the founder of Binance, CZ and other Binance advisors.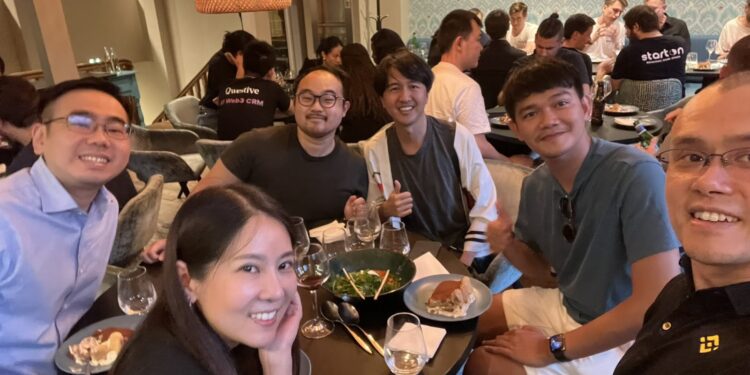 Binance is the world's largest cryptocurrency exchange and have built a reputation for advocating decentralized finance and adopting cryptocurrencies through a variety of initiatives. Through Binance Labs, the cryptocurrency giant provides blockchain startups with solid mentorship to help them grow into viable protocols, adding value and utility to the blockchain industry.
"The mission of Binance Labs is to support leading Web3 projects, find and provide guidance to future market leaders, and build a decentralized future together," Binance Co-Founder Yi He said.
Season 5 of binance labs promises to create the next generation of projects that define the future of The Web3. Over 4 seasons, Binance Labs has incubated many leading platform and protocol projects such as Polygon, Perpetual Protocol, Injective Protocol, SafePal, Cere Network and Dune Analytics. Binance ecosystem becomes a solid strategic partner, giving leverage for successful projects.
What is Binance Labs?
Binance Labs is Binance's investment fund to support and develop blockchain and the crypto ecosystem. The main goal of the fund is to identify, invest and empower entrepreneurs, startups and the potential blockchain community. This fund promotes a larger blockchain and provides financial leverage for potential projects in the cryptocurrency industry.
Since 2018, Binance Labs has invested in and incubated more than 180 projects from more than 25 countries around the world, becoming the very first crypto venture capitalists for potential projects in the blockchain ecosystem.
Related: How to register and verify Binance count Update 2022